Mueller says no to Trump's request to answer questions in writing

Trump's legal team, together with the new addition to it, former New York Mayor Rudy Giuliani, requested that special counsel Robert Mueller would allow Trump to answer questions from investigators in writing, a request that Mueller's office has rejected (for a good reason).
For Trump's legal team answering in writing would be preferred because it would help protect Trump from the possibility of lying, something that would be a criminal offense.
(Editor's note: If the president of the United States can't be truthful, or not misleading, for one interview, should he really, really be in office?)
Giuliani has said that it will take at least a few weeks to get up to speed on the facts and to start negotiations about the terms of a possible interview. Should the negotiations between Mueller's and Trump's teams not be successful, and Trump would be subpoenaed, Giuliani said that they would then fight it and the case would most likely end up at the Supreme Court.
In other news,
people are wondering if Trump can actually write...
---
more in Breaking News
Coca-Cola is looking into weed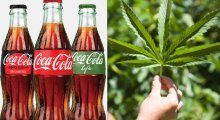 According to a statement from the company, Coca-Cola is considering using the non-psychoactive CBD in some of their beverages.
Woodward vs Trump - is there even a choice?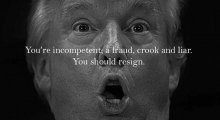 Bob Woodward's book, "Fear: Trump in the White House," that is about the be released September 11, has already started to cause problems for the Trump administration.
California Passes Net Neutrality Bill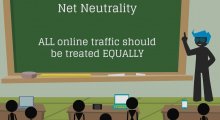 While Net Neutrality laws were repealed on December 14, 2017 in the United States, and took effect on June 11, 2018 (although a U.S. Senate vote to upheld the regulation), California's net neutrality bill has just taken a major victory after the bill, S.B. 822, received a majority of votes in the Senate.
The end of Superdelegates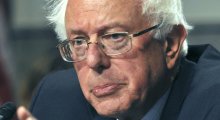 On Saturday a decision was made to significantly reduce the power of superdelegates. The vote at The Democratic National Committee was pushed by Bernie Sanders and DNC Chairman Tom Perez.
A retired Navy admiral asks Trump to revoke his security clearance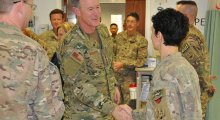 William H. McRaven, a retired Navy admiral, has asked Trump to revoke his security clearance. The admiral who also oversaw the raid back in 2011 that killed Osama bin Laden, asked that in solidarity with former CIA director James Brennan whose security clearance was revoked Wednesday.