Pence afraid of Trump's guns?

According to a news report, guns will be banned from NRA event during Mike Pence address. And it's not just guns, also knives will be banned during Vice President Mike Pence's address Friday at the Kay Bailey Hutchison Convention Center Arena. And actually, even selfie sticks and laser pointers will be banned from his Friday's keynote address.
"It's an honor to have Vice President Pence address our members in Dallas. He is a lifetime supporter of the Second Amendment and he has a long a record of fighting to defend our freedoms. Now more than ever we need principled people in public office who will fight to defend the Constitution," -- Chris W. Cox, executive director of the NRA-ILA.
During the convention, also other politicians will be speaking, such as Rep(tile). Ted Cruz, Greg Abbott and Sen(ile). John Cornyn.
Pence has been a long time supporter of guns, even in January 2016 he said that "Hoosiers know firearms in the hands of law-abiding citizens ... makes our communities more safe, not less safe. Indiana will always defend the right to keep and bear arms."
They say in the United States that may God help us, but I actually have a feeling their God is Guns, and I don't even know which of them is worse.
---
more in Breaking News
Trump about Harley-Davidson: If it moves operations overseas, they will be taxed like never before!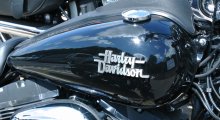 Harley Davidson's CEO Matthew S Levatich announced that the company will be moving part of its operation overseas. Trump's answer is as usually, the one of an eight-year-old bully.
The U.S. and South Korea call off military exercises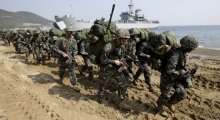 The U.S. and South Korea have indefinitely suspended joint military exercises on the border of North Korea. That's part of the agreement that Trump made in Singapore with the North Korean Leader Kim Jong-un.
Elon Musk to build build high-speed Chicago airport link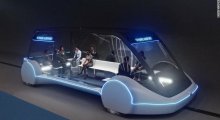 Boring Company, another one of Elon Musk's ventures, is planning to build a high-speed transportation link to the Chicago's airport that will be powered by batteries and gets people to and from the airport three or four times faster (at a speed of up to 150 miles per hour).
Tesla to lay off 3500 workers to eliminate bureaucracy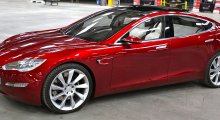 Tesla and Elon Musk have been in the news a lot lately with different stories - from innovation to genius of Musk, from ramblings of Musk to how Tesla can't keep up with their promises. So news about pretty much everything.
When two dictators meet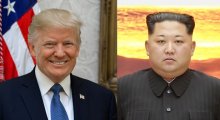 As praised by Fox News, the meeting of two dictators is currently in progress and what do two dictators do when they meet each other? They praise each other with overwhelming compliments.