Pence afraid of Trump's guns?

According to a news report, guns will be banned from NRA event during Mike Pence address. And it's not just guns, also knives will be banned during Vice President Mike Pence's address Friday at the Kay Bailey Hutchison Convention Center Arena. And actually, even selfie sticks and laser pointers will be banned from his Friday's keynote address.
"It's an honor to have Vice President Pence address our members in Dallas. He is a lifetime supporter of the Second Amendment and he has a long a record of fighting to defend our freedoms. Now more than ever we need principled people in public office who will fight to defend the Constitution," -- Chris W. Cox, executive director of the NRA-ILA.
During the convention, also other politicians will be speaking, such as Rep(tile). Ted Cruz, Greg Abbott and Sen(ile). John Cornyn.
Pence has been a long time supporter of guns, even in January 2016 he said that "Hoosiers know firearms in the hands of law-abiding citizens ... makes our communities more safe, not less safe. Indiana will always defend the right to keep and bear arms."
They say in the United States that may God help us, but I actually have a feeling their God is Guns, and I don't even know which of them is worse.
---
more in Breaking News
Trump as undecisive as ever, after cancelling the date he really wanted to go on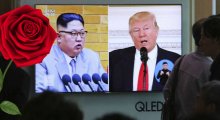 Trump told reporters that the summit on June 12 might still happen, that he's still open to it, AFTER he cancelled it himself. So you asked the girl out but being afraid she would cancel on you, you cancel yourself. And the next day you decide to tell her that yes, I cancelled the date, but if you chase me, I might still be willing to go out with you if you crawl and beg.
Abortions blamed for school shootings? Only in America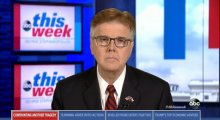 But abortions aren't the only culprits. There's also removal of religion from schools, too many entrances to schools, unarmed teachers, irresponsible gun owners, and violent video games.
Casino stocks rally after the U.S. Supreme Court struck down a federal law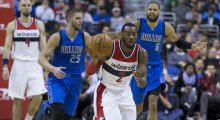 Casino stocks in the US soar after the U.S Supreme Court struck down a law that forbid gambling on individual sporting events. Stocks of a number of different gambling corporations jumped after the ne...
When University loses weapons-grade plutonium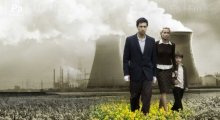 It's one of those one of a kind stories. According to news agencies, Idaho State University was fined $8,500 for losing track of a small amount of plutonium 239.
Mueller says no to Trump's request to answer questions in writing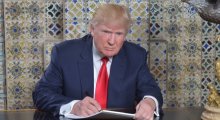 Trump's legal team, together with the new addition to it, former New York Mayor Rudy Giuliani, requested that special counsel Robert Mueller would allow Trump to answer questions from investigators in writing, a request that Mueller's office has rejected (for a good reason).