Pence afraid of Trump's guns?

According to a news report, guns will be banned from NRA event during Mike Pence address. And it's not just guns, also knives will be banned during Vice President Mike Pence's address Friday at the Kay Bailey Hutchison Convention Center Arena. And actually, even selfie sticks and laser pointers will be banned from his Friday's keynote address.
"It's an honor to have Vice President Pence address our members in Dallas. He is a lifetime supporter of the Second Amendment and he has a long a record of fighting to defend our freedoms. Now more than ever we need principled people in public office who will fight to defend the Constitution," -- Chris W. Cox, executive director of the NRA-ILA.
During the convention, also other politicians will be speaking, such as Rep(tile). Ted Cruz, Greg Abbott and Sen(ile). John Cornyn.
Pence has been a long time supporter of guns, even in January 2016 he said that "Hoosiers know firearms in the hands of law-abiding citizens ... makes our communities more safe, not less safe. Indiana will always defend the right to keep and bear arms."
They say in the United States that may God help us, but I actually have a feeling their God is Guns, and I don't even know which of them is worse.
---
more in Breaking News
Coca-Cola is looking into weed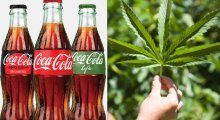 According to a statement from the company, Coca-Cola is considering using the non-psychoactive CBD in some of their beverages.
Woodward vs Trump - is there even a choice?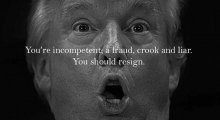 Bob Woodward's book, "Fear: Trump in the White House," that is about the be released September 11, has already started to cause problems for the Trump administration.
California Passes Net Neutrality Bill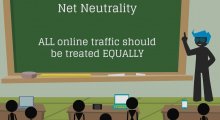 While Net Neutrality laws were repealed on December 14, 2017 in the United States, and took effect on June 11, 2018 (although a U.S. Senate vote to upheld the regulation), California's net neutrality bill has just taken a major victory after the bill, S.B. 822, received a majority of votes in the Senate.
The end of Superdelegates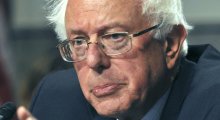 On Saturday a decision was made to significantly reduce the power of superdelegates. The vote at The Democratic National Committee was pushed by Bernie Sanders and DNC Chairman Tom Perez.
A retired Navy admiral asks Trump to revoke his security clearance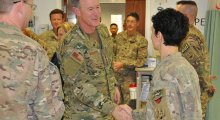 William H. McRaven, a retired Navy admiral, has asked Trump to revoke his security clearance. The admiral who also oversaw the raid back in 2011 that killed Osama bin Laden, asked that in solidarity with former CIA director James Brennan whose security clearance was revoked Wednesday.