YouTube removed over 8 million videos in a span of 3 months

Youtube announced on Monday that they took down more than 8 million videos in violation with their guidelines within a span of three months, between October and December. The company said that most of the videos were adult content that people had tried to upload, or simply spam.
"This regular update will help show the progress we're making in removing violative content from our platform," Yourube said in their blog post.
Out of that 8 million, 6.7 million were actually flagged my Youtube's algorithms, and three quarters of them didn't receive any views before taken down.
Youtube has more than a billion users (of whom we don't really know how many are unique, considering many people have multiple accounts). And every day roughly billion hours of video is watched.
To address the issue of problematic content, Google, the parent company of Youtube, has pledged to hire 10 000 new employees by end of year.
"YouTube and Google are facing increasing pressures to step up their screening and flagging efforts around inappropriate content. Transparency is key on this hot button issue and these quarterly blog posts are a sign that Google is aggressively focused on this area over the coming years," head of technology research at GBH Insights, Daniel Ives, said.
---
more in Breaking News
Coca-Cola is looking into weed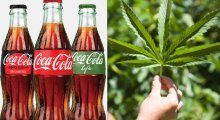 According to a statement from the company, Coca-Cola is considering using the non-psychoactive CBD in some of their beverages.
Woodward vs Trump - is there even a choice?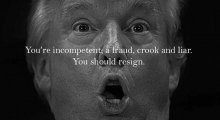 Bob Woodward's book, "Fear: Trump in the White House," that is about the be released September 11, has already started to cause problems for the Trump administration.
California Passes Net Neutrality Bill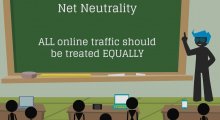 While Net Neutrality laws were repealed on December 14, 2017 in the United States, and took effect on June 11, 2018 (although a U.S. Senate vote to upheld the regulation), California's net neutrality bill has just taken a major victory after the bill, S.B. 822, received a majority of votes in the Senate.
The end of Superdelegates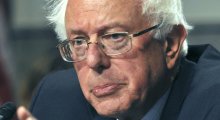 On Saturday a decision was made to significantly reduce the power of superdelegates. The vote at The Democratic National Committee was pushed by Bernie Sanders and DNC Chairman Tom Perez.
A retired Navy admiral asks Trump to revoke his security clearance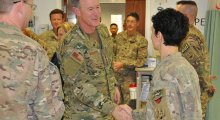 William H. McRaven, a retired Navy admiral, has asked Trump to revoke his security clearance. The admiral who also oversaw the raid back in 2011 that killed Osama bin Laden, asked that in solidarity with former CIA director James Brennan whose security clearance was revoked Wednesday.