YouTube removed over 8 million videos in a span of 3 months

Youtube announced on Monday that they took down more than 8 million videos in violation with their guidelines within a span of three months, between October and December. The company said that most of the videos were adult content that people had tried to upload, or simply spam.
"This regular update will help show the progress we're making in removing violative content from our platform," Yourube said in their blog post.
Out of that 8 million, 6.7 million were actually flagged my Youtube's algorithms, and three quarters of them didn't receive any views before taken down.
Youtube has more than a billion users (of whom we don't really know how many are unique, considering many people have multiple accounts). And every day roughly billion hours of video is watched.
To address the issue of problematic content, Google, the parent company of Youtube, has pledged to hire 10 000 new employees by end of year.
"YouTube and Google are facing increasing pressures to step up their screening and flagging efforts around inappropriate content. Transparency is key on this hot button issue and these quarterly blog posts are a sign that Google is aggressively focused on this area over the coming years," head of technology research at GBH Insights, Daniel Ives, said.
---
more in Breaking News
Trump as undecisive as ever, after cancelling the date he really wanted to go on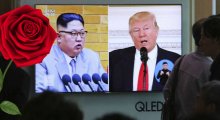 Trump told reporters that the summit on June 12 might still happen, that he's still open to it, AFTER he cancelled it himself. So you asked the girl out but being afraid she would cancel on you, you cancel yourself. And the next day you decide to tell her that yes, I cancelled the date, but if you chase me, I might still be willing to go out with you if you crawl and beg.
Abortions blamed for school shootings? Only in America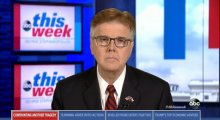 But abortions aren't the only culprits. There's also removal of religion from schools, too many entrances to schools, unarmed teachers, irresponsible gun owners, and violent video games.
Casino stocks rally after the U.S. Supreme Court struck down a federal law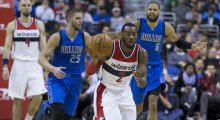 Casino stocks in the US soar after the U.S Supreme Court struck down a law that forbid gambling on individual sporting events. Stocks of a number of different gambling corporations jumped after the ne...
When University loses weapons-grade plutonium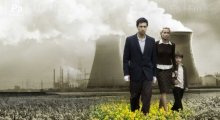 It's one of those one of a kind stories. According to news agencies, Idaho State University was fined $8,500 for losing track of a small amount of plutonium 239.
Mueller says no to Trump's request to answer questions in writing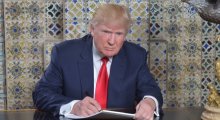 Trump's legal team, together with the new addition to it, former New York Mayor Rudy Giuliani, requested that special counsel Robert Mueller would allow Trump to answer questions from investigators in writing, a request that Mueller's office has rejected (for a good reason).