YouTube removed over 8 million videos in a span of 3 months

Youtube announced on Monday that they took down more than 8 million videos in violation with their guidelines within a span of three months, between October and December. The company said that most of the videos were adult content that people had tried to upload, or simply spam.
"This regular update will help show the progress we're making in removing violative content from our platform," Yourube said in their blog post.
Out of that 8 million, 6.7 million were actually flagged my Youtube's algorithms, and three quarters of them didn't receive any views before taken down.
Youtube has more than a billion users (of whom we don't really know how many are unique, considering many people have multiple accounts). And every day roughly billion hours of video is watched.
To address the issue of problematic content, Google, the parent company of Youtube, has pledged to hire 10 000 new employees by end of year.
"YouTube and Google are facing increasing pressures to step up their screening and flagging efforts around inappropriate content. Transparency is key on this hot button issue and these quarterly blog posts are a sign that Google is aggressively focused on this area over the coming years," head of technology research at GBH Insights, Daniel Ives, said.
---
more in Breaking News
Trump about Harley-Davidson: If it moves operations overseas, they will be taxed like never before!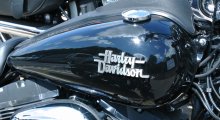 Harley Davidson's CEO Matthew S Levatich announced that the company will be moving part of its operation overseas. Trump's answer is as usually, the one of an eight-year-old bully.
The U.S. and South Korea call off military exercises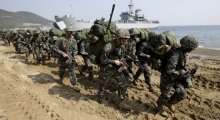 The U.S. and South Korea have indefinitely suspended joint military exercises on the border of North Korea. That's part of the agreement that Trump made in Singapore with the North Korean Leader Kim Jong-un.
Elon Musk to build build high-speed Chicago airport link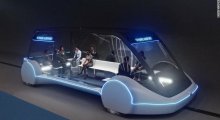 Boring Company, another one of Elon Musk's ventures, is planning to build a high-speed transportation link to the Chicago's airport that will be powered by batteries and gets people to and from the airport three or four times faster (at a speed of up to 150 miles per hour).
Tesla to lay off 3500 workers to eliminate bureaucracy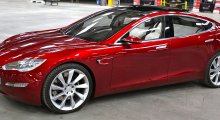 Tesla and Elon Musk have been in the news a lot lately with different stories - from innovation to genius of Musk, from ramblings of Musk to how Tesla can't keep up with their promises. So news about pretty much everything.
When two dictators meet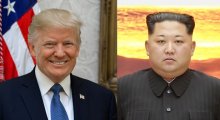 As praised by Fox News, the meeting of two dictators is currently in progress and what do two dictators do when they meet each other? They praise each other with overwhelming compliments.