Southwest Airlines Flight 1380 passengers receive $5000

Southwest Airlines Flight 1380 passengers, or at least some of them, have received a check for $5000 after experiencing an engine failure that ended with emergency landing in Philadelphia.
The accident happened on a flight from NYC to Dallas when one of the plane engines blew, which also caused the breaking of one of the plane's windows. The broken window left one passenger dead.
The airline sent a letter to everyone who had been aboard the flight and expressed its apologies after the accident. According to CNN the letter also contained a check for $5000, which at three people aboard the flight have confirmed they received.
"We value you as our customer and hope you will allow us another opportunity to restore your confidence in Southwest as the airline you can count on for your travel needs. In this spirit, we are sending you a check in the amount of $5,000 to cover any of your immediate financial needs," the letter said. Additionally the Airlines also gave the passengers a voucher for $1000.
It's not known yet why the plane's engine blew up. The airline said that the same engine had undergone a visual inspection just two days ago.
NTSB Robert Sumwalt said that "I know people would want answers right away. We would do a very methodical investigation. Right now, we just want to document everything that we can."
---
more in Breaking News
Trump as undecisive as ever, after cancelling the date he really wanted to go on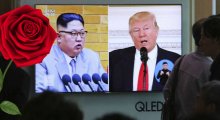 Trump told reporters that the summit on June 12 might still happen, that he's still open to it, AFTER he cancelled it himself. So you asked the girl out but being afraid she would cancel on you, you cancel yourself. And the next day you decide to tell her that yes, I cancelled the date, but if you chase me, I might still be willing to go out with you if you crawl and beg.
Abortions blamed for school shootings? Only in America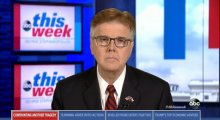 But abortions aren't the only culprits. There's also removal of religion from schools, too many entrances to schools, unarmed teachers, irresponsible gun owners, and violent video games.
Casino stocks rally after the U.S. Supreme Court struck down a federal law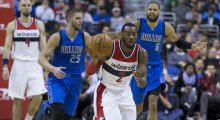 Casino stocks in the US soar after the U.S Supreme Court struck down a law that forbid gambling on individual sporting events. Stocks of a number of different gambling corporations jumped after the ne...
When University loses weapons-grade plutonium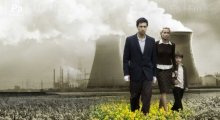 It's one of those one of a kind stories. According to news agencies, Idaho State University was fined $8,500 for losing track of a small amount of plutonium 239.
Mueller says no to Trump's request to answer questions in writing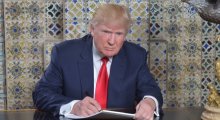 Trump's legal team, together with the new addition to it, former New York Mayor Rudy Giuliani, requested that special counsel Robert Mueller would allow Trump to answer questions from investigators in writing, a request that Mueller's office has rejected (for a good reason).