Southwest Airlines Flight 1380 passengers receive $5000

Southwest Airlines Flight 1380 passengers, or at least some of them, have received a check for $5000 after experiencing an engine failure that ended with emergency landing in Philadelphia.
The accident happened on a flight from NYC to Dallas when one of the plane engines blew, which also caused the breaking of one of the plane's windows. The broken window left one passenger dead.
The airline sent a letter to everyone who had been aboard the flight and expressed its apologies after the accident. According to CNN the letter also contained a check for $5000, which at three people aboard the flight have confirmed they received.
"We value you as our customer and hope you will allow us another opportunity to restore your confidence in Southwest as the airline you can count on for your travel needs. In this spirit, we are sending you a check in the amount of $5,000 to cover any of your immediate financial needs," the letter said. Additionally the Airlines also gave the passengers a voucher for $1000.
It's not known yet why the plane's engine blew up. The airline said that the same engine had undergone a visual inspection just two days ago.
NTSB Robert Sumwalt said that "I know people would want answers right away. We would do a very methodical investigation. Right now, we just want to document everything that we can."
---
more in Breaking News
Trump about Harley-Davidson: If it moves operations overseas, they will be taxed like never before!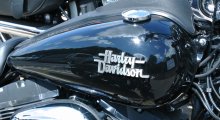 Harley Davidson's CEO Matthew S Levatich announced that the company will be moving part of its operation overseas. Trump's answer is as usually, the one of an eight-year-old bully.
The U.S. and South Korea call off military exercises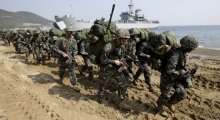 The U.S. and South Korea have indefinitely suspended joint military exercises on the border of North Korea. That's part of the agreement that Trump made in Singapore with the North Korean Leader Kim Jong-un.
Elon Musk to build build high-speed Chicago airport link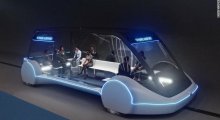 Boring Company, another one of Elon Musk's ventures, is planning to build a high-speed transportation link to the Chicago's airport that will be powered by batteries and gets people to and from the airport three or four times faster (at a speed of up to 150 miles per hour).
Tesla to lay off 3500 workers to eliminate bureaucracy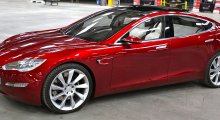 Tesla and Elon Musk have been in the news a lot lately with different stories - from innovation to genius of Musk, from ramblings of Musk to how Tesla can't keep up with their promises. So news about pretty much everything.
When two dictators meet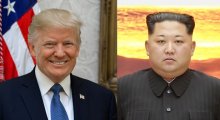 As praised by Fox News, the meeting of two dictators is currently in progress and what do two dictators do when they meet each other? They praise each other with overwhelming compliments.