Southwest Airlines Flight 1380 passengers receive $5000

Southwest Airlines Flight 1380 passengers, or at least some of them, have received a check for $5000 after experiencing an engine failure that ended with emergency landing in Philadelphia.
The accident happened on a flight from NYC to Dallas when one of the plane engines blew, which also caused the breaking of one of the plane's windows. The broken window left one passenger dead.
The airline sent a letter to everyone who had been aboard the flight and expressed its apologies after the accident. According to CNN the letter also contained a check for $5000, which at three people aboard the flight have confirmed they received.
"We value you as our customer and hope you will allow us another opportunity to restore your confidence in Southwest as the airline you can count on for your travel needs. In this spirit, we are sending you a check in the amount of $5,000 to cover any of your immediate financial needs," the letter said. Additionally the Airlines also gave the passengers a voucher for $1000.
It's not known yet why the plane's engine blew up. The airline said that the same engine had undergone a visual inspection just two days ago.
NTSB Robert Sumwalt said that "I know people would want answers right away. We would do a very methodical investigation. Right now, we just want to document everything that we can."
---
more in Breaking News
Coca-Cola is looking into weed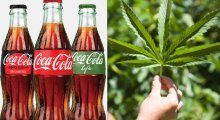 According to a statement from the company, Coca-Cola is considering using the non-psychoactive CBD in some of their beverages.
Woodward vs Trump - is there even a choice?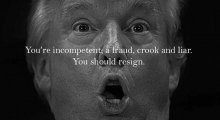 Bob Woodward's book, "Fear: Trump in the White House," that is about the be released September 11, has already started to cause problems for the Trump administration.
California Passes Net Neutrality Bill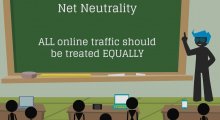 While Net Neutrality laws were repealed on December 14, 2017 in the United States, and took effect on June 11, 2018 (although a U.S. Senate vote to upheld the regulation), California's net neutrality bill has just taken a major victory after the bill, S.B. 822, received a majority of votes in the Senate.
The end of Superdelegates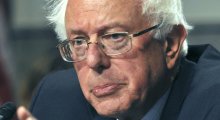 On Saturday a decision was made to significantly reduce the power of superdelegates. The vote at The Democratic National Committee was pushed by Bernie Sanders and DNC Chairman Tom Perez.
A retired Navy admiral asks Trump to revoke his security clearance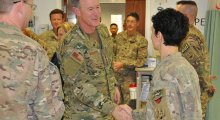 William H. McRaven, a retired Navy admiral, has asked Trump to revoke his security clearance. The admiral who also oversaw the raid back in 2011 that killed Osama bin Laden, asked that in solidarity with former CIA director James Brennan whose security clearance was revoked Wednesday.