Trump's climate change denying EPA rolls back Obama era car emissions standards

Scott Pruit, the Administrator of Environmental Protection Agency (EPA), announced yesterday that he will be revoking Obama-era car emission standards. Standards set by Obama administration would have required cars and light trucks in the United States to average more than 50 miles per gallon by 2025.
The announcement shouldn't come as a surprise to anyone, considering
Trump is a known climate change denier
and he told to autoworkers in Detroit already last year that he's goal was to roll back the emissions rules in order to jump-start the car industry.
In his statement Pruitt said that "Obama's EPA cut the Midterm Evaluation process short with politically charged expediency, made assumptions about the standards that didn't comport with reality, and set the standards too high."
Meanwhile,
European automakers like Volvo
have have announced that all of their new cars will be fully electric, or hybrid, from 2019. France has said that they will
end sales of gas and diesel cars by 2040
. Norway has said the same, but the year they have put in place is 2025, and India 2030. So when Pruitt says that the standards were set too high, were they really?
Mary Nichols, head of the California Air Resources Board, said that "This is a politically motivated effort to weaken clean vehicle standards with no documentation, evidence or law to back up that decision. EPA's action, if implemented, will worsen people's health with degraded air quality and undermine regulatory certainty for automakers."
Gina McCarthy, EPA administrator under President Barack Obama, has also expressed her opinion, saying said that "All they care about is undoing everything the prior administration did, and they'll use any excuse for doing that. They don't even have the industry itself asking for this."
---
more in Breaking News
Coca-Cola is looking into weed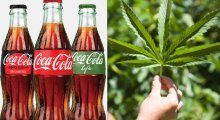 According to a statement from the company, Coca-Cola is considering using the non-psychoactive CBD in some of their beverages.
Woodward vs Trump - is there even a choice?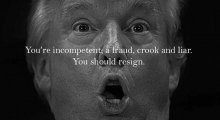 Bob Woodward's book, "Fear: Trump in the White House," that is about the be released September 11, has already started to cause problems for the Trump administration.
California Passes Net Neutrality Bill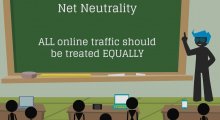 While Net Neutrality laws were repealed on December 14, 2017 in the United States, and took effect on June 11, 2018 (although a U.S. Senate vote to upheld the regulation), California's net neutrality bill has just taken a major victory after the bill, S.B. 822, received a majority of votes in the Senate.
The end of Superdelegates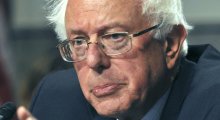 On Saturday a decision was made to significantly reduce the power of superdelegates. The vote at The Democratic National Committee was pushed by Bernie Sanders and DNC Chairman Tom Perez.
A retired Navy admiral asks Trump to revoke his security clearance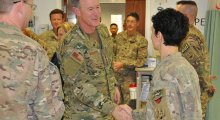 William H. McRaven, a retired Navy admiral, has asked Trump to revoke his security clearance. The admiral who also oversaw the raid back in 2011 that killed Osama bin Laden, asked that in solidarity with former CIA director James Brennan whose security clearance was revoked Wednesday.