Trump's climate change denying EPA rolls back Obama era car emissions standards

Scott Pruit, the Administrator of Environmental Protection Agency (EPA), announced yesterday that he will be revoking Obama-era car emission standards. Standards set by Obama administration would have required cars and light trucks in the United States to average more than 50 miles per gallon by 2025.
The announcement shouldn't come as a surprise to anyone, considering
Trump is a known climate change denier
and he told to autoworkers in Detroit already last year that he's goal was to roll back the emissions rules in order to jump-start the car industry.
In his statement Pruitt said that "Obama's EPA cut the Midterm Evaluation process short with politically charged expediency, made assumptions about the standards that didn't comport with reality, and set the standards too high."
Meanwhile,
European automakers like Volvo
have have announced that all of their new cars will be fully electric, or hybrid, from 2019. France has said that they will
end sales of gas and diesel cars by 2040
. Norway has said the same, but the year they have put in place is 2025, and India 2030. So when Pruitt says that the standards were set too high, were they really?
Mary Nichols, head of the California Air Resources Board, said that "This is a politically motivated effort to weaken clean vehicle standards with no documentation, evidence or law to back up that decision. EPA's action, if implemented, will worsen people's health with degraded air quality and undermine regulatory certainty for automakers."
Gina McCarthy, EPA administrator under President Barack Obama, has also expressed her opinion, saying said that "All they care about is undoing everything the prior administration did, and they'll use any excuse for doing that. They don't even have the industry itself asking for this."
---
more in Breaking News
Drugmakers are stockpiling drugs in preparation for a messy Brexit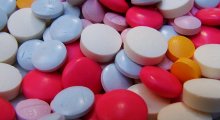 Two drugmakers, Swiss Novartis and French Sanofi, said on Wednesday that they are stockpiling drugs in preparation for a messy Brexit. Meaning for the possibility that Britain leaves EU without a proper Brexit deal.
According to Trump...you need an ID to buy groceries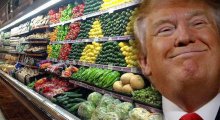 During a rally in Florida Donald Trump said that you need a picture ID card to buy groceries in the United States.
Trump becomes the kid next door 2.0 after his ego is hit
Trump has always been able to show his true face from the worst possible angle, but before today he hasn't shown us the shouting bitch on Facebook side. But nobody should actually be surprised now that this has happened.
Trump about Harley-Davidson: If it moves operations overseas, they will be taxed like never before!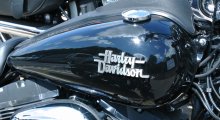 Harley Davidson's CEO Matthew S Levatich announced that the company will be moving part of its operation overseas. Trump's answer is as usually, the one of an eight-year-old bully.
The U.S. and South Korea call off military exercises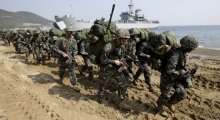 The U.S. and South Korea have indefinitely suspended joint military exercises on the border of North Korea. That's part of the agreement that Trump made in Singapore with the North Korean Leader Kim Jong-un.