Fake weed, Synthetic cannabinoids, kill two in Illinois

Synthetic cannabinoids have been tied to at least 2 deaths among the 56 cases of severe bleeding in central Illinois. The users of the drug, often also referred to as fake week, K2, or Spice, were hospitalized due to coughing up of blood, bloody nose, blood in urin, and bleeding gums among other symptoms.
Fake weed are human-made drug, sort of a mix of chemicals, that can include rat poison for example. They can be smoked as a joint, or through an e-cigarette. The chemicals are similar to marijuana, but compared to marijuana, they can cause serious side effects. According to one study it can be 85 times more potent than THC, the chemical found in natural marijuana.
People using the synthetic cannabinoids can experience kidney failure, heart attack, seizures. They can also cause vomiting, violent behavior, rapid heart rate, confusion, suicidal thoughts. And in Illinois, severe bleeding. Why it's different there is still unknown.
Previous outbreaks tied to synthetic cannabinoids
Between 2010 and 2015 physicians treated 456 patients for synthetic cannabinoid intoxications, according to CDC. Last year 102 people in Lancaster County, Pennsylvania, overdoses on synthetic marijuana.
---
more in Breaking News
Drugmakers are stockpiling drugs in preparation for a messy Brexit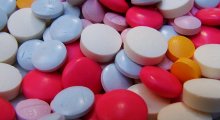 Two drugmakers, Swiss Novartis and French Sanofi, said on Wednesday that they are stockpiling drugs in preparation for a messy Brexit. Meaning for the possibility that Britain leaves EU without a proper Brexit deal.
According to Trump...you need an ID to buy groceries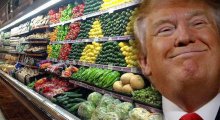 During a rally in Florida Donald Trump said that you need a picture ID card to buy groceries in the United States.
Trump becomes the kid next door 2.0 after his ego is hit
Trump has always been able to show his true face from the worst possible angle, but before today he hasn't shown us the shouting bitch on Facebook side. But nobody should actually be surprised now that this has happened.
Trump about Harley-Davidson: If it moves operations overseas, they will be taxed like never before!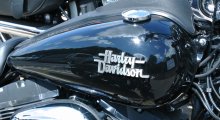 Harley Davidson's CEO Matthew S Levatich announced that the company will be moving part of its operation overseas. Trump's answer is as usually, the one of an eight-year-old bully.
The U.S. and South Korea call off military exercises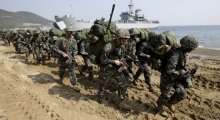 The U.S. and South Korea have indefinitely suspended joint military exercises on the border of North Korea. That's part of the agreement that Trump made in Singapore with the North Korean Leader Kim Jong-un.