Fake weed, Synthetic cannabinoids, kill two in Illinois

Synthetic cannabinoids have been tied to at least 2 deaths among the 56 cases of severe bleeding in central Illinois. The users of the drug, often also referred to as fake week, K2, or Spice, were hospitalized due to coughing up of blood, bloody nose, blood in urin, and bleeding gums among other symptoms.
Fake weed are human-made drug, sort of a mix of chemicals, that can include rat poison for example. They can be smoked as a joint, or through an e-cigarette. The chemicals are similar to marijuana, but compared to marijuana, they can cause serious side effects. According to one study it can be 85 times more potent than THC, the chemical found in natural marijuana.
People using the synthetic cannabinoids can experience kidney failure, heart attack, seizures. They can also cause vomiting, violent behavior, rapid heart rate, confusion, suicidal thoughts. And in Illinois, severe bleeding. Why it's different there is still unknown.
Previous outbreaks tied to synthetic cannabinoids
Between 2010 and 2015 physicians treated 456 patients for synthetic cannabinoid intoxications, according to CDC. Last year 102 people in Lancaster County, Pennsylvania, overdoses on synthetic marijuana.
---
more in Breaking News
Rep. Steve King does his best to look like a fool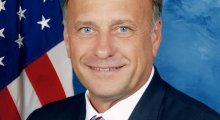 Google CEO Sundar Pichai had to answer a bunch on different questions at a House Judiciary Committee hearing on Tuesday. Among the people questioning him was Rep. Steve King (R-Iowa) who asked Pichai for example why his 7-year-old granddaughter had seen a photo of the congressman with inappropriate language while playing a game on her iPhone.
Japan cyber security minister has never used a computer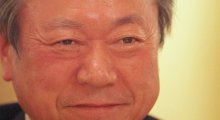 Stranger things have happened, I guess, but based on the latest news, Japan cyber security minister Yoshitaka Sakurada has never used a computer and doesn't even really know what an USB drive is.
Trump fires Sessions for not ending the Russia probe againts him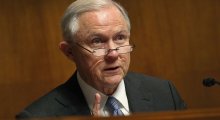 While Trump would probably disagree with everything here, that's exactly what he did. Of course, he would probably say that he didn't fire anyone, but Sessions submitted his resignation letter himself. Which is true, but we all know how things like this are being done. He would also probably say that Session wasn't sent away because of the probe but because he was doing bad job in general. And, of course, he would most definitely lie about his own lies.
British business leaders call for a second Brexit vote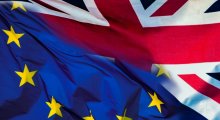 At least 60 British business leaders have signed a letter calling for a second Brexit vote. The letter that was published in the Sunday Times has signatures from James Daunt (Waterstones book store), Mark Selby (Wahaca restaurant).
Guns don't kill people? Yes, they do!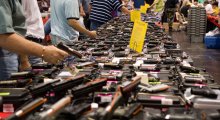 There is a popular saying among people who like guns - guns don't kill people, people do. But that might not be so true after all. According to a recent study, 8300 KIDS end up in the ER each year in the United States due to gun-related injuries.