Fake weed, Synthetic cannabinoids, kill two in Illinois

Synthetic cannabinoids have been tied to at least 2 deaths among the 56 cases of severe bleeding in central Illinois. The users of the drug, often also referred to as fake week, K2, or Spice, were hospitalized due to coughing up of blood, bloody nose, blood in urin, and bleeding gums among other symptoms.
Fake weed are human-made drug, sort of a mix of chemicals, that can include rat poison for example. They can be smoked as a joint, or through an e-cigarette. The chemicals are similar to marijuana, but compared to marijuana, they can cause serious side effects. According to one study it can be 85 times more potent than THC, the chemical found in natural marijuana.
People using the synthetic cannabinoids can experience kidney failure, heart attack, seizures. They can also cause vomiting, violent behavior, rapid heart rate, confusion, suicidal thoughts. And in Illinois, severe bleeding. Why it's different there is still unknown.
Previous outbreaks tied to synthetic cannabinoids
Between 2010 and 2015 physicians treated 456 patients for synthetic cannabinoid intoxications, according to CDC. Last year 102 people in Lancaster County, Pennsylvania, overdoses on synthetic marijuana.
---
more in Breaking News
Elon Musk to build build high-speed Chicago airport link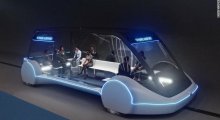 Boring Company, another one of Elon Musk's ventures, is planning to build a high-speed transportation link to the Chicago's airport that will be powered by batteries and gets people to and from the airport three or four times faster (at a speed of up to 150 miles per hour).
Tesla to lay off 3500 workers to eliminate bureaucracy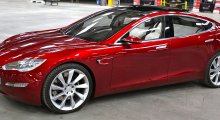 Tesla and Elon Musk have been in the news a lot lately with different stories - from innovation to genius of Musk, from ramblings of Musk to how Tesla can't keep up with their promises. So news about pretty much everything.
When two dictators meet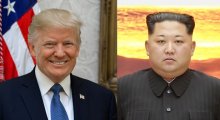 As praised by Fox News, the meeting of two dictators is currently in progress and what do two dictators do when they meet each other? They praise each other with overwhelming compliments.
Trump's Mar-a-Lago trips have cost way more than Mueller investigation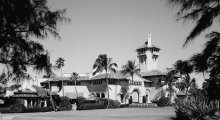 One could say that Trump has been complaining about the investigation into his possible ties with Russia since the beginning of time. And while he can't be (or at least hasn't been) charged with anything specific yet, he's been found to have lied about his connections with Russians so, so many times that my head's about to blow.
In defense of Morgan Freeman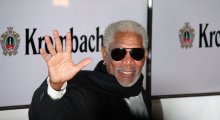 A few days ago CNN published their "exclusive" report about Morgan Freeman's inappropriate behavior. While victims of assault and harassment do deserve to be heard, aren't we getting to the point where we are taking things too far?