Trump says citizenship for Dreams is possible

Trump is now agreeing that young immigrants brought to United States as children should have a pathway to citizenship. Or so one might think. As with everything else in case of this guy, there's a catch, or $25 billion plus some. As Superbious reports,
Trump has given Dems a ransom note
.
Trump said that he'd give them a path to citizenship "Over a period of 10 to 12 years." He said that they would only get if if they work hard. But of course, that's not enough. For the hard work of Dreamers to actually matter, he's demanding $25 billion to be put into a trust fund for his big, great wall. And also $5 billion for additional security measures on the border.
Trump's offer to give the Dreamers a path to citizenship is non-negotiable, or to be exact, his offer is only valid if his demands are met. White House officials say the offer is "extremely generous." Not many other people agree with that, of course.
Additionally Trump also demands crackdown on illegal immigrants as well as new restrictions on legal immigration for extended family members. And shutting down the Green Card lottery.
While according to the White House this is the bill Orange would sign, there's little chance he would be given the opportunity to do that.
Kevin Appleby from Center for Migration Studies said that "It is shameful that the White House is holding these youth hostage in exchange for their extreme immigration agenda."
---
more in Breaking News
Coca-Cola is looking into weed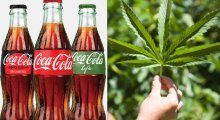 According to a statement from the company, Coca-Cola is considering using the non-psychoactive CBD in some of their beverages.
Woodward vs Trump - is there even a choice?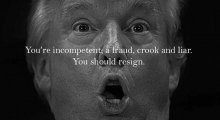 Bob Woodward's book, "Fear: Trump in the White House," that is about the be released September 11, has already started to cause problems for the Trump administration.
California Passes Net Neutrality Bill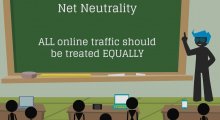 While Net Neutrality laws were repealed on December 14, 2017 in the United States, and took effect on June 11, 2018 (although a U.S. Senate vote to upheld the regulation), California's net neutrality bill has just taken a major victory after the bill, S.B. 822, received a majority of votes in the Senate.
The end of Superdelegates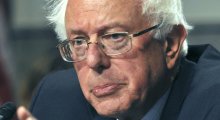 On Saturday a decision was made to significantly reduce the power of superdelegates. The vote at The Democratic National Committee was pushed by Bernie Sanders and DNC Chairman Tom Perez.
A retired Navy admiral asks Trump to revoke his security clearance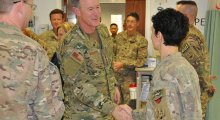 William H. McRaven, a retired Navy admiral, has asked Trump to revoke his security clearance. The admiral who also oversaw the raid back in 2011 that killed Osama bin Laden, asked that in solidarity with former CIA director James Brennan whose security clearance was revoked Wednesday.