Trump says citizenship for Dreams is possible

Trump is now agreeing that young immigrants brought to United States as children should have a pathway to citizenship. Or so one might think. As with everything else in case of this guy, there's a catch, or $25 billion plus some. As Superbious reports,
Trump has given Dems a ransom note
.
Trump said that he'd give them a path to citizenship "Over a period of 10 to 12 years." He said that they would only get if if they work hard. But of course, that's not enough. For the hard work of Dreamers to actually matter, he's demanding $25 billion to be put into a trust fund for his big, great wall. And also $5 billion for additional security measures on the border.
Trump's offer to give the Dreamers a path to citizenship is non-negotiable, or to be exact, his offer is only valid if his demands are met. White House officials say the offer is "extremely generous." Not many other people agree with that, of course.
Additionally Trump also demands crackdown on illegal immigrants as well as new restrictions on legal immigration for extended family members. And shutting down the Green Card lottery.
While according to the White House this is the bill Orange would sign, there's little chance he would be given the opportunity to do that.
Kevin Appleby from Center for Migration Studies said that "It is shameful that the White House is holding these youth hostage in exchange for their extreme immigration agenda."
---
more in Breaking News
Can drinking help you have a longer life?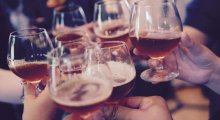 During a meeting of the American Association for the Advancement of Science a study was presented that shows how moderate drinking can lead to longer life.
Trump endorses the dumbest and worst candidate in history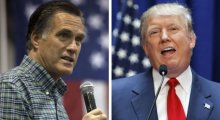 Trump has just endorsed Mitt Romney for senate seat in Utah, the man he called the dumbest and worst candidate in history during the 2016 presidential campaign. Can't the man just make up his mind? ...
Trump hopes Oprah will run for president to ridicule her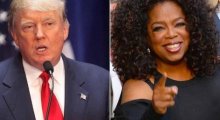 Another day, another Tweet. Same Trump. The latest tweet comes as a response to Oprah's statements in 60 Minutes.
Iranian plane with 65 people on board still not found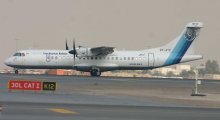 The Aseman Airlines plane that disappeared from radar screens yesterday is still lost, rescue teams are yet to find it. The plane got lost yesterday 50 minutes after the start of its journey from Tehran to Yasuj. The plane most likely went down in the mountains which makes it difficult to find the wreckage.
Mitt Romney to run for a U.S. Senate seat in Utah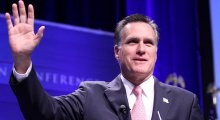 While no official announcements have yet been made, according to sources familiar with Romney's plans, the former presidential nominee will be running for a US senate seat in Utah.