Trump says citizenship for Dreams is possible

Trump is now agreeing that young immigrants brought to United States as children should have a pathway to citizenship. Or so one might think. As with everything else in case of this guy, there's a catch, or $25 billion plus some. As Superbious reports,
Trump has given Dems a ransom note
.
Trump said that he'd give them a path to citizenship "Over a period of 10 to 12 years." He said that they would only get if if they work hard. But of course, that's not enough. For the hard work of Dreamers to actually matter, he's demanding $25 billion to be put into a trust fund for his big, great wall. And also $5 billion for additional security measures on the border.
Trump's offer to give the Dreamers a path to citizenship is non-negotiable, or to be exact, his offer is only valid if his demands are met. White House officials say the offer is "extremely generous." Not many other people agree with that, of course.
Additionally Trump also demands crackdown on illegal immigrants as well as new restrictions on legal immigration for extended family members. And shutting down the Green Card lottery.
While according to the White House this is the bill Orange would sign, there's little chance he would be given the opportunity to do that.
Kevin Appleby from Center for Migration Studies said that "It is shameful that the White House is holding these youth hostage in exchange for their extreme immigration agenda."
---
more in Breaking News
Drugmakers are stockpiling drugs in preparation for a messy Brexit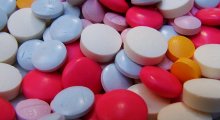 Two drugmakers, Swiss Novartis and French Sanofi, said on Wednesday that they are stockpiling drugs in preparation for a messy Brexit. Meaning for the possibility that Britain leaves EU without a proper Brexit deal.
According to Trump...you need an ID to buy groceries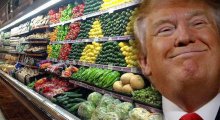 During a rally in Florida Donald Trump said that you need a picture ID card to buy groceries in the United States.
Trump becomes the kid next door 2.0 after his ego is hit
Trump has always been able to show his true face from the worst possible angle, but before today he hasn't shown us the shouting bitch on Facebook side. But nobody should actually be surprised now that this has happened.
Trump about Harley-Davidson: If it moves operations overseas, they will be taxed like never before!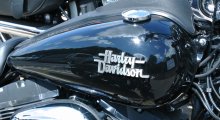 Harley Davidson's CEO Matthew S Levatich announced that the company will be moving part of its operation overseas. Trump's answer is as usually, the one of an eight-year-old bully.
The U.S. and South Korea call off military exercises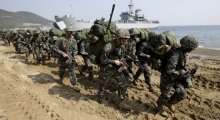 The U.S. and South Korea have indefinitely suspended joint military exercises on the border of North Korea. That's part of the agreement that Trump made in Singapore with the North Korean Leader Kim Jong-un.