Trump says citizenship for Dreams is possible

Trump is now agreeing that young immigrants brought to United States as children should have a pathway to citizenship. Or so one might think. As with everything else in case of this guy, there's a catch, or $25 billion plus some. As Superbious reports,
Trump has given Dems a ransom note
.
Trump said that he'd give them a path to citizenship "Over a period of 10 to 12 years." He said that they would only get if if they work hard. But of course, that's not enough. For the hard work of Dreamers to actually matter, he's demanding $25 billion to be put into a trust fund for his big, great wall. And also $5 billion for additional security measures on the border.
Trump's offer to give the Dreamers a path to citizenship is non-negotiable, or to be exact, his offer is only valid if his demands are met. White House officials say the offer is "extremely generous." Not many other people agree with that, of course.
Additionally Trump also demands crackdown on illegal immigrants as well as new restrictions on legal immigration for extended family members. And shutting down the Green Card lottery.
While according to the White House this is the bill Orange would sign, there's little chance he would be given the opportunity to do that.
Kevin Appleby from Center for Migration Studies said that "It is shameful that the White House is holding these youth hostage in exchange for their extreme immigration agenda."
---
more in Breaking News
Elon Musk to build build high-speed Chicago airport link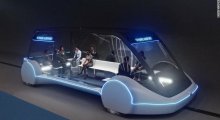 Boring Company, another one of Elon Musk's ventures, is planning to build a high-speed transportation link to the Chicago's airport that will be powered by batteries and gets people to and from the airport three or four times faster (at a speed of up to 150 miles per hour).
Tesla to lay off 3500 workers to eliminate bureaucracy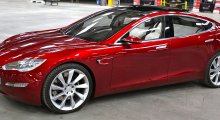 Tesla and Elon Musk have been in the news a lot lately with different stories - from innovation to genius of Musk, from ramblings of Musk to how Tesla can't keep up with their promises. So news about pretty much everything.
When two dictators meet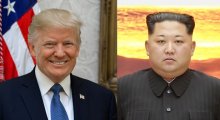 As praised by Fox News, the meeting of two dictators is currently in progress and what do two dictators do when they meet each other? They praise each other with overwhelming compliments.
Trump's Mar-a-Lago trips have cost way more than Mueller investigation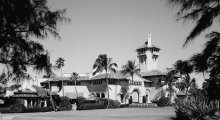 One could say that Trump has been complaining about the investigation into his possible ties with Russia since the beginning of time. And while he can't be (or at least hasn't been) charged with anything specific yet, he's been found to have lied about his connections with Russians so, so many times that my head's about to blow.
In defense of Morgan Freeman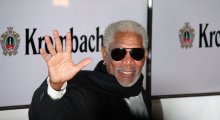 A few days ago CNN published their "exclusive" report about Morgan Freeman's inappropriate behavior. While victims of assault and harassment do deserve to be heard, aren't we getting to the point where we are taking things too far?