Elon Musk to help get Puerto Rico's Lights Back on?

Elon musk tweeted on Thursday that Tesla can help Puerto Rico with a long-term solution in getting the island's lights back on, by rebuilding Puerto Rico's electrical grid which was devastated by the recent hurricanes, specifically hurricane Maria, which struck on Sept. 20.
He tweeted that "The Tesla team has done this for many smaller islands around the world, but there is no scalability limit, so it can be done for Puerto Rico too. Such a decision would be in the hands of the PR govt, PUC, any commercial stakeholders and, most importantly, the people of PR. "
The tweet came after Scott Stapf of consulting firm The Hastings Group questioned in Twitter whether Musk has the capability of rebuilding the island's power infrastructure using independent solar and battery systems.
Puerto Rican Governor Ricardo Rossello has said that he's open to the discussion of making Puerto Rico Tesla's energy "flagship project."
Right now, two weeks after the storm caused devastation on the island, only less than 10% of the people in Puerto Rico have the lights back on.
Previously Musk has promised to
solve Australia's power problems in 100 days
, the
challenge that started just a week ago
. In case of the Aussie power grid problem, he said that if he doesn't get it done in 100 days, it's gonna be free, which could be up to $50 million from his own pocket.
---
more in Breaking News
Coca-Cola is looking into weed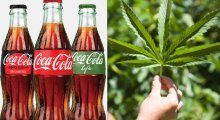 According to a statement from the company, Coca-Cola is considering using the non-psychoactive CBD in some of their beverages.
Woodward vs Trump - is there even a choice?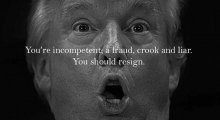 Bob Woodward's book, "Fear: Trump in the White House," that is about the be released September 11, has already started to cause problems for the Trump administration.
California Passes Net Neutrality Bill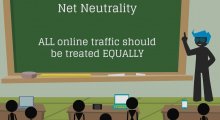 While Net Neutrality laws were repealed on December 14, 2017 in the United States, and took effect on June 11, 2018 (although a U.S. Senate vote to upheld the regulation), California's net neutrality bill has just taken a major victory after the bill, S.B. 822, received a majority of votes in the Senate.
The end of Superdelegates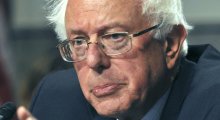 On Saturday a decision was made to significantly reduce the power of superdelegates. The vote at The Democratic National Committee was pushed by Bernie Sanders and DNC Chairman Tom Perez.
A retired Navy admiral asks Trump to revoke his security clearance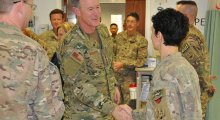 William H. McRaven, a retired Navy admiral, has asked Trump to revoke his security clearance. The admiral who also oversaw the raid back in 2011 that killed Osama bin Laden, asked that in solidarity with former CIA director James Brennan whose security clearance was revoked Wednesday.