Elon Musk to help get Puerto Rico's Lights Back on?

Elon musk tweeted on Thursday that Tesla can help Puerto Rico with a long-term solution in getting the island's lights back on, by rebuilding Puerto Rico's electrical grid which was devastated by the recent hurricanes, specifically hurricane Maria, which struck on Sept. 20.
He tweeted that "The Tesla team has done this for many smaller islands around the world, but there is no scalability limit, so it can be done for Puerto Rico too. Such a decision would be in the hands of the PR govt, PUC, any commercial stakeholders and, most importantly, the people of PR. "
The tweet came after Scott Stapf of consulting firm The Hastings Group questioned in Twitter whether Musk has the capability of rebuilding the island's power infrastructure using independent solar and battery systems.
Puerto Rican Governor Ricardo Rossello has said that he's open to the discussion of making Puerto Rico Tesla's energy "flagship project."
Right now, two weeks after the storm caused devastation on the island, only less than 10% of the people in Puerto Rico have the lights back on.
Previously Musk has promised to
solve Australia's power problems in 100 days
, the
challenge that started just a week ago
. In case of the Aussie power grid problem, he said that if he doesn't get it done in 100 days, it's gonna be free, which could be up to $50 million from his own pocket.
---
more in Breaking News
Southwest Airlines Flight 1380 passengers receive $5000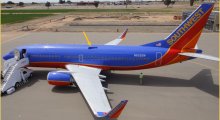 Southwest Airlines Flight 1380 passengers, or at least some of them, have received a check for $5000 after experiencing an engine failure that ended with emergency landing in Philadelphia.
Karen McDougal, Trump's playbunny, free to tell her story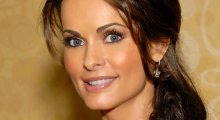 The former Playboy Playmate Karen McDougal who allegedly had an affair with Trump but had a contract which did not allow to speak up about the affair, is now free to tell her story after she reached a settlement with AMI (American Media Inc.).
Nibiru is on it's way to Earth again, doomsayers say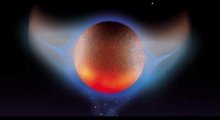 The end of days has been predicted for decades now, with one of the most famous date behind was Dec 21, 2012, when Nibiru, or Planet X, was supposed to hit Earth.
Trump's climate change denying EPA rolls back Obama era car emissions standards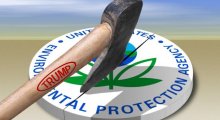 Scott Pruit, the Administrator of Environmental Protection Agency (EPA), announced yesterday that he will be revoking Obama-era car emission standards. Standards set by Obama administration would have required cars and light trucks in the United States to average more than 50 miles per gallon by 2025.
Fake weed, Synthetic cannabinoids, kill two in Illinois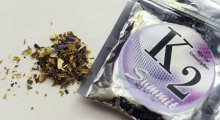 Synthetic cannabinoids have been tied to at least 2 deaths among the 56 cases of severe bleeding in central Illinois. The users of the drug, often also referred to as fake week, K2, or Spice, were hospitalized due to coughing up of blood, bloody nose, blood in urin, and bleeding gums among other symptoms.