Elon Musk to help get Puerto Rico's Lights Back on?

Elon musk tweeted on Thursday that Tesla can help Puerto Rico with a long-term solution in getting the island's lights back on, by rebuilding Puerto Rico's electrical grid which was devastated by the recent hurricanes, specifically hurricane Maria, which struck on Sept. 20.
He tweeted that "The Tesla team has done this for many smaller islands around the world, but there is no scalability limit, so it can be done for Puerto Rico too. Such a decision would be in the hands of the PR govt, PUC, any commercial stakeholders and, most importantly, the people of PR. "
The tweet came after Scott Stapf of consulting firm The Hastings Group questioned in Twitter whether Musk has the capability of rebuilding the island's power infrastructure using independent solar and battery systems.
Puerto Rican Governor Ricardo Rossello has said that he's open to the discussion of making Puerto Rico Tesla's energy "flagship project."
Right now, two weeks after the storm caused devastation on the island, only less than 10% of the people in Puerto Rico have the lights back on.
Previously Musk has promised to
solve Australia's power problems in 100 days
, the
challenge that started just a week ago
. In case of the Aussie power grid problem, he said that if he doesn't get it done in 100 days, it's gonna be free, which could be up to $50 million from his own pocket.
---
more in Breaking News
Trump about Harley-Davidson: If it moves operations overseas, they will be taxed like never before!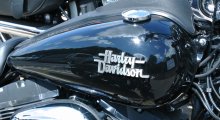 Harley Davidson's CEO Matthew S Levatich announced that the company will be moving part of its operation overseas. Trump's answer is as usually, the one of an eight-year-old bully.
The U.S. and South Korea call off military exercises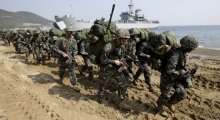 The U.S. and South Korea have indefinitely suspended joint military exercises on the border of North Korea. That's part of the agreement that Trump made in Singapore with the North Korean Leader Kim Jong-un.
Elon Musk to build build high-speed Chicago airport link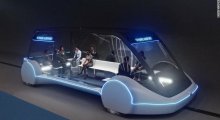 Boring Company, another one of Elon Musk's ventures, is planning to build a high-speed transportation link to the Chicago's airport that will be powered by batteries and gets people to and from the airport three or four times faster (at a speed of up to 150 miles per hour).
Tesla to lay off 3500 workers to eliminate bureaucracy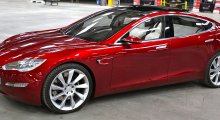 Tesla and Elon Musk have been in the news a lot lately with different stories - from innovation to genius of Musk, from ramblings of Musk to how Tesla can't keep up with their promises. So news about pretty much everything.
When two dictators meet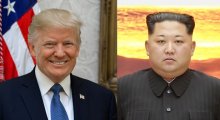 As praised by Fox News, the meeting of two dictators is currently in progress and what do two dictators do when they meet each other? They praise each other with overwhelming compliments.