Hollywood stars raise more than $14m for hurricane victims

Hollywood stars held a one-hour televised benefit on Tuesday to raise money for hurricane Harvey and Irma victims. By the time the show was over, they had raised $14.5 million for the victims.
During the show the stars were singing and telling heartwarming survival stories. Some of the stars were on set, some of them had sent in taped pleas for support. The roster of stars taking part of it included Steve Wonder, Usher, Beyonce, Will Smith, The Rock, Jamie Foxx, Leonardo DiCaprio, Dave Matthews, Billy Crystal, and many more.
"We're here to raise money, lift some spirits. When tough times hit, this is who we are. We're compassionate. We're unstoppable." -- Jamie Foxx
The show was shown on a dozen television networks simultaneously.
"Natural disasters don't discriminate. They don't care if you're an immigrant, black or white, Hispanic or Asian, Jewish or Muslim, wealthy or poor." -- Beyonce
In addition to the $14.5, computer maker Michael Dell together with his wife Susan pledged to match the first $10 million.
---
more in Breaking News
Trump about Harley-Davidson: If it moves operations overseas, they will be taxed like never before!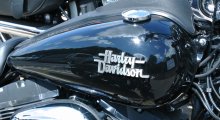 Harley Davidson's CEO Matthew S Levatich announced that the company will be moving part of its operation overseas. Trump's answer is as usually, the one of an eight-year-old bully.
The U.S. and South Korea call off military exercises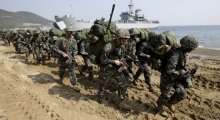 The U.S. and South Korea have indefinitely suspended joint military exercises on the border of North Korea. That's part of the agreement that Trump made in Singapore with the North Korean Leader Kim Jong-un.
Elon Musk to build build high-speed Chicago airport link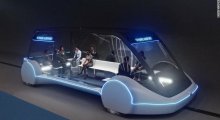 Boring Company, another one of Elon Musk's ventures, is planning to build a high-speed transportation link to the Chicago's airport that will be powered by batteries and gets people to and from the airport three or four times faster (at a speed of up to 150 miles per hour).
Tesla to lay off 3500 workers to eliminate bureaucracy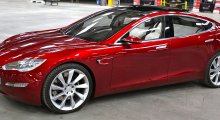 Tesla and Elon Musk have been in the news a lot lately with different stories - from innovation to genius of Musk, from ramblings of Musk to how Tesla can't keep up with their promises. So news about pretty much everything.
When two dictators meet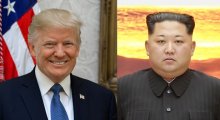 As praised by Fox News, the meeting of two dictators is currently in progress and what do two dictators do when they meet each other? They praise each other with overwhelming compliments.