Hollywood stars raise more than $14m for hurricane victims

Hollywood stars held a one-hour televised benefit on Tuesday to raise money for hurricane Harvey and Irma victims. By the time the show was over, they had raised $14.5 million for the victims.
During the show the stars were singing and telling heartwarming survival stories. Some of the stars were on set, some of them had sent in taped pleas for support. The roster of stars taking part of it included Steve Wonder, Usher, Beyonce, Will Smith, The Rock, Jamie Foxx, Leonardo DiCaprio, Dave Matthews, Billy Crystal, and many more.
"We're here to raise money, lift some spirits. When tough times hit, this is who we are. We're compassionate. We're unstoppable." -- Jamie Foxx
The show was shown on a dozen television networks simultaneously.
"Natural disasters don't discriminate. They don't care if you're an immigrant, black or white, Hispanic or Asian, Jewish or Muslim, wealthy or poor." -- Beyonce
In addition to the $14.5, computer maker Michael Dell together with his wife Susan pledged to match the first $10 million.
---
more in Breaking News
Karen McDougal, Trump's playbunny, free to tell her story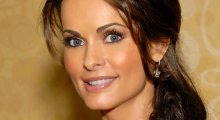 The former Playboy Playmate Karen McDougal who allegedly had an affair with Trump but had a contract which did not allow to speak up about the affair, is now free to tell her story after she reached a settlement with AMI (American Media Inc.).
Nibiru is on it's way to Earth again, doomsayers say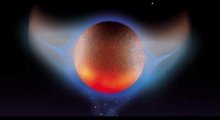 The end of days has been predicted for decades now, with one of the most famous date behind was Dec 21, 2012, when Nibiru, or Planet X, was supposed to hit Earth.
Trump's climate change denying EPA rolls back Obama era car emissions standards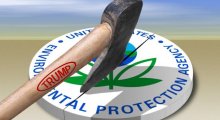 Scott Pruit, the Administrator of Environmental Protection Agency (EPA), announced yesterday that he will be revoking Obama-era car emission standards. Standards set by Obama administration would have required cars and light trucks in the United States to average more than 50 miles per gallon by 2025.
Fake weed, Synthetic cannabinoids, kill two in Illinois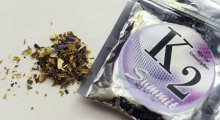 Synthetic cannabinoids have been tied to at least 2 deaths among the 56 cases of severe bleeding in central Illinois. The users of the drug, often also referred to as fake week, K2, or Spice, were hospitalized due to coughing up of blood, bloody nose, blood in urin, and bleeding gums among other symptoms.
School district in Pennsylvania arms students with rocks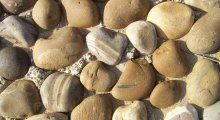 CNN reports that the Blue Mountain School District in Schuylkill County has placed buckets of river stones in all class rooms to help students protect themselves against school shooters.