Hollywood stars raise more than $14m for hurricane victims

Hollywood stars held a one-hour televised benefit on Tuesday to raise money for hurricane Harvey and Irma victims. By the time the show was over, they had raised $14.5 million for the victims.
During the show the stars were singing and telling heartwarming survival stories. Some of the stars were on set, some of them had sent in taped pleas for support. The roster of stars taking part of it included Steve Wonder, Usher, Beyonce, Will Smith, The Rock, Jamie Foxx, Leonardo DiCaprio, Dave Matthews, Billy Crystal, and many more.
"We're here to raise money, lift some spirits. When tough times hit, this is who we are. We're compassionate. We're unstoppable." -- Jamie Foxx
The show was shown on a dozen television networks simultaneously.
"Natural disasters don't discriminate. They don't care if you're an immigrant, black or white, Hispanic or Asian, Jewish or Muslim, wealthy or poor." -- Beyonce
In addition to the $14.5, computer maker Michael Dell together with his wife Susan pledged to match the first $10 million.
---
more in Breaking News
Chelsea Manning to run for U.S. Senate in Maryland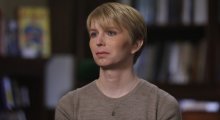 Chelsea Manning has filed her candidacy to run for U.S. Senate in Maryland, challenging Sen. Benjamin L. Cardin in this year's election. She'll be running as a democrat.
Farage suggests a second Brexit referendum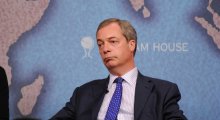 Nigel Farage suggested yesterday that a second EU referendum should be held, should the parliament reject the current Brexit deal negotiated with the EU. His call comes as a surprise to many, considering he has always been pro-Brexit, and actually still is.
Trump grumpy about Obama deal that was actually made by Bush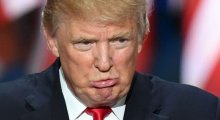 Trump has just just cancelled his trip to London to open the new billion dollar embassy. It would have been his first official trip to UK as a president. He said that Obama Administration had sold the best located embassy for nothing to build a new one which is located in a worse place.
Disgraced Sheriff Joe Arpaio shows his true EQ/IQ once again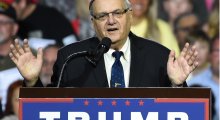 Just as you thought it might be over, another person brings up the topic of Obama's birth certificate. Thank you for that, formerly known as disgraced sheriff Joe Arpaio, now the Senate candidate.
US firm to launch "no find, no fee" search for MH370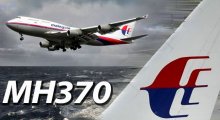 A private tech company Ocean Infinity has just landed a contract with the Malaysian government to search for the flight MH370 that went missing in March 2014. The contract is "no-find, no-fee" which means that if the company is unable to find the plane, they won't get paid.