Children living near fast food joints more likely to get obese

Researchers from the University of the West of England conducted a study tracking the weight of more than 1500 primary school students aged 4-11 to see if the distance to the nearest fast food joint has any effect on children's weight. And surprise, surprise, it does. The study 'revealed' that children living near fast food joints are more likely to gain weight than those living farther away from the 'establishments'.
The lead researcher, Matthew Pearce, said that
"We know from national data that the number of children classified as obese doubles between the first and last year of primary school. Understanding the reasons for this is important to protect the future health of children,"
and that
"Our study adds to existing evidence that the neighbourhood environment plays an important role in the development of obesity."
The number of fast food takeaways is increasing rapidly in England (and also in many other countries), although the health impact of them is well known.
---
more in Breaking News
Britain marches for second referendum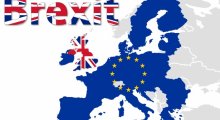 Up to 700 000 protesters marched to London's Parliament Square on Saturday, demanding a new referendum on Brexit and/or to have a say on the final Brexit deal with the EU. While the police was not able to estimate the size of the crowd, it's likely it was up to 700 000.
Another day, another stupid announcement from Trump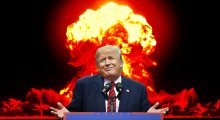 The wannabe president-businessman Trump announced yesterday that he is now pulling out of nuclear arms treaty.
Coca-Cola is looking into weed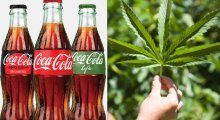 According to a statement from the company, Coca-Cola is considering using the non-psychoactive CBD in some of their beverages.
Woodward vs Trump - is there even a choice?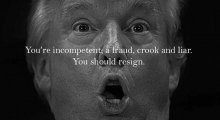 Bob Woodward's book, "Fear: Trump in the White House," that is about the be released September 11, has already started to cause problems for the Trump administration.
California Passes Net Neutrality Bill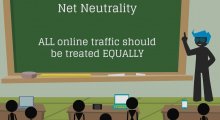 While Net Neutrality laws were repealed on December 14, 2017 in the United States, and took effect on June 11, 2018 (although a U.S. Senate vote to upheld the regulation), California's net neutrality bill has just taken a major victory after the bill, S.B. 822, received a majority of votes in the Senate.