Can a computer tell if you're gay?

It seems it can, and with up to 91% accuracy, if you were to believe Stanford University researchers Yilun Wang and Michal Kosinski, people who developed an AI that used deep neural networks to extract features from around 35k facial images and classified them by sexual orientation.
Compared to human judges of facial expressions to determine whether the person was straight or gay, the program did a lot better. While human judges got it right 61% in case of men and 54% in case of women, the software results were 91% and 83% accordingly.
Wang and Kosinski published their
study
in The Journal of Personality and Social Psychology, where they said that "Gay men and women tended to have gender-atypical facial morphology, expression, and grooming styles. Gay men should tend to have more feminine facial features than heterosexual men - smaller jaws and chins, slimmer eyebrows, longer noses, and larger foreheads. Lesbians tended to use less eye makeup, had darker hair, and wore less revealing clothes (note the higher neckline) - indicating less feminine grooming and style. Furthermore, although women tend to smile more in general, lesbians smiled less than their heterosexual counterparts."
Currently the program is only able to look at white people, also bisexuals and transgender people were excluded for now.
While the results of their study are certainly interesting, they say that they didn't really expect to get such results, and that the results of their work could be considered dangerous (especially in countries where being gay is still a crime in 2017). They say that "Our findings expose a threat to the privacy and safety of gay men and women. We were really disturbed by these results and spent much time considering whether they should be made public at all. We did not want to enable the very risks that we are warning against."
---
more in Breaking News
Karen McDougal, Trump's playbunny, free to tell her story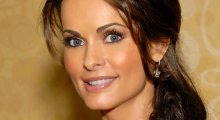 The former Playboy Playmate Karen McDougal who allegedly had an affair with Trump but had a contract which did not allow to speak up about the affair, is now free to tell her story after she reached a settlement with AMI (American Media Inc.).
Nibiru is on it's way to Earth again, doomsayers say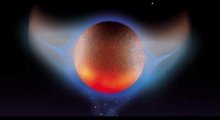 The end of days has been predicted for decades now, with one of the most famous date behind was Dec 21, 2012, when Nibiru, or Planet X, was supposed to hit Earth.
Trump's climate change denying EPA rolls back Obama era car emissions standards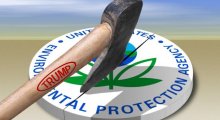 Scott Pruit, the Administrator of Environmental Protection Agency (EPA), announced yesterday that he will be revoking Obama-era car emission standards. Standards set by Obama administration would have required cars and light trucks in the United States to average more than 50 miles per gallon by 2025.
Fake weed, Synthetic cannabinoids, kill two in Illinois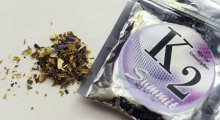 Synthetic cannabinoids have been tied to at least 2 deaths among the 56 cases of severe bleeding in central Illinois. The users of the drug, often also referred to as fake week, K2, or Spice, were hospitalized due to coughing up of blood, bloody nose, blood in urin, and bleeding gums among other symptoms.
School district in Pennsylvania arms students with rocks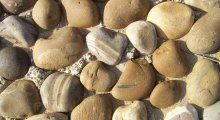 CNN reports that the Blue Mountain School District in Schuylkill County has placed buckets of river stones in all class rooms to help students protect themselves against school shooters.