Can a computer tell if you're gay?

It seems it can, and with up to 91% accuracy, if you were to believe Stanford University researchers Yilun Wang and Michal Kosinski, people who developed an AI that used deep neural networks to extract features from around 35k facial images and classified them by sexual orientation.
Compared to human judges of facial expressions to determine whether the person was straight or gay, the program did a lot better. While human judges got it right 61% in case of men and 54% in case of women, the software results were 91% and 83% accordingly.
Wang and Kosinski published their
study
in The Journal of Personality and Social Psychology, where they said that "Gay men and women tended to have gender-atypical facial morphology, expression, and grooming styles. Gay men should tend to have more feminine facial features than heterosexual men - smaller jaws and chins, slimmer eyebrows, longer noses, and larger foreheads. Lesbians tended to use less eye makeup, had darker hair, and wore less revealing clothes (note the higher neckline) - indicating less feminine grooming and style. Furthermore, although women tend to smile more in general, lesbians smiled less than their heterosexual counterparts."
Currently the program is only able to look at white people, also bisexuals and transgender people were excluded for now.
While the results of their study are certainly interesting, they say that they didn't really expect to get such results, and that the results of their work could be considered dangerous (especially in countries where being gay is still a crime in 2017). They say that "Our findings expose a threat to the privacy and safety of gay men and women. We were really disturbed by these results and spent much time considering whether they should be made public at all. We did not want to enable the very risks that we are warning against."
---
more in Breaking News
Rep. Steve King does his best to look like a fool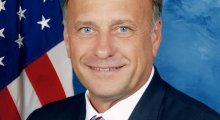 Google CEO Sundar Pichai had to answer a bunch on different questions at a House Judiciary Committee hearing on Tuesday. Among the people questioning him was Rep. Steve King (R-Iowa) who asked Pichai for example why his 7-year-old granddaughter had seen a photo of the congressman with inappropriate language while playing a game on her iPhone.
Japan cyber security minister has never used a computer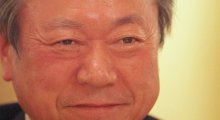 Stranger things have happened, I guess, but based on the latest news, Japan cyber security minister Yoshitaka Sakurada has never used a computer and doesn't even really know what an USB drive is.
Trump fires Sessions for not ending the Russia probe againts him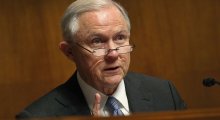 While Trump would probably disagree with everything here, that's exactly what he did. Of course, he would probably say that he didn't fire anyone, but Sessions submitted his resignation letter himself. Which is true, but we all know how things like this are being done. He would also probably say that Session wasn't sent away because of the probe but because he was doing bad job in general. And, of course, he would most definitely lie about his own lies.
British business leaders call for a second Brexit vote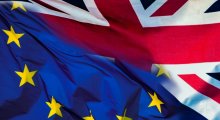 At least 60 British business leaders have signed a letter calling for a second Brexit vote. The letter that was published in the Sunday Times has signatures from James Daunt (Waterstones book store), Mark Selby (Wahaca restaurant).
Guns don't kill people? Yes, they do!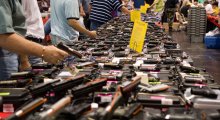 There is a popular saying among people who like guns - guns don't kill people, people do. But that might not be so true after all. According to a recent study, 8300 KIDS end up in the ER each year in the United States due to gun-related injuries.