Can a computer tell if you're gay?

It seems it can, and with up to 91% accuracy, if you were to believe Stanford University researchers Yilun Wang and Michal Kosinski, people who developed an AI that used deep neural networks to extract features from around 35k facial images and classified them by sexual orientation.
Compared to human judges of facial expressions to determine whether the person was straight or gay, the program did a lot better. While human judges got it right 61% in case of men and 54% in case of women, the software results were 91% and 83% accordingly.
Wang and Kosinski published their
study
in The Journal of Personality and Social Psychology, where they said that "Gay men and women tended to have gender-atypical facial morphology, expression, and grooming styles. Gay men should tend to have more feminine facial features than heterosexual men - smaller jaws and chins, slimmer eyebrows, longer noses, and larger foreheads. Lesbians tended to use less eye makeup, had darker hair, and wore less revealing clothes (note the higher neckline) - indicating less feminine grooming and style. Furthermore, although women tend to smile more in general, lesbians smiled less than their heterosexual counterparts."
Currently the program is only able to look at white people, also bisexuals and transgender people were excluded for now.
While the results of their study are certainly interesting, they say that they didn't really expect to get such results, and that the results of their work could be considered dangerous (especially in countries where being gay is still a crime in 2017). They say that "Our findings expose a threat to the privacy and safety of gay men and women. We were really disturbed by these results and spent much time considering whether they should be made public at all. We did not want to enable the very risks that we are warning against."
---
more in Breaking News
Trump about Harley-Davidson: If it moves operations overseas, they will be taxed like never before!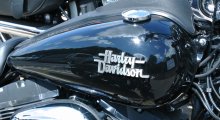 Harley Davidson's CEO Matthew S Levatich announced that the company will be moving part of its operation overseas. Trump's answer is as usually, the one of an eight-year-old bully.
The U.S. and South Korea call off military exercises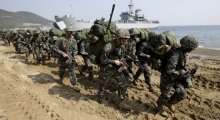 The U.S. and South Korea have indefinitely suspended joint military exercises on the border of North Korea. That's part of the agreement that Trump made in Singapore with the North Korean Leader Kim Jong-un.
Elon Musk to build build high-speed Chicago airport link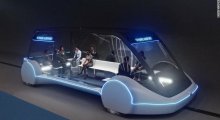 Boring Company, another one of Elon Musk's ventures, is planning to build a high-speed transportation link to the Chicago's airport that will be powered by batteries and gets people to and from the airport three or four times faster (at a speed of up to 150 miles per hour).
Tesla to lay off 3500 workers to eliminate bureaucracy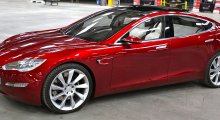 Tesla and Elon Musk have been in the news a lot lately with different stories - from innovation to genius of Musk, from ramblings of Musk to how Tesla can't keep up with their promises. So news about pretty much everything.
When two dictators meet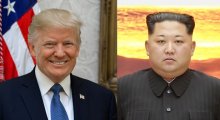 As praised by Fox News, the meeting of two dictators is currently in progress and what do two dictators do when they meet each other? They praise each other with overwhelming compliments.