A group of Republicans ask for a new special counsel to investigate Clinton

As a group of Republicans wants a separate special counsel to investigate Hillary Clinton and James Comey, maybe Democrats should get back to
investigating former president George W. Bush and consider handing him over to ICC
.
Twenty Republican members of the House Judiciary Committee have asked the Justice Department to appoint a special counsel to investigate the actions of James Comey, Hillary Clinton, and Loretta Lynch for their actions during the 2016 presidential election.
"Democrats and the mainstream media called for a special counsel to be appointed to investigate any Russian influence on President Trump's campaign. Their pleas were answered, but there are many questions that may be outside the scope of Special Counsel Mueller's investigation. /.../ The unbalanced, uncertain, and seemingly unlimited focus of the special counsel's investigation has led many of our constituents to see a dual standard of justice that benefits only the powerful and politically well-connected."
-- the Republican lawmakers.
However, maybe instead of doing that we should get back to investigating George W. Bush?
---
more in Breaking News
Trump wants Washington Post reporter fired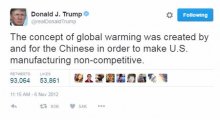 Trump called for a Washington Post reporter to be fired for a (almost) misleading tweet which the reporter deleted just 20 minutes later.
Musk's mega-battery activated, in 60 days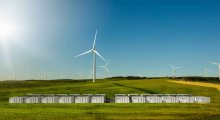 In September Musk made a bet on Twitter, saying that he can solve the power problem in South Australia in 100 days, or it will be built free of charge. The countdown to 100 days started on September 30. Now, after just 60 days, the project has been completed.
Another whackjob set to prove the earth is flat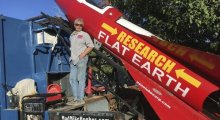 The number of people who haven't heard about the theory that the earth is flat is decreasing every day, since the controversial topic has been in the news quite a bit lately. Around two months ago...
Spain ready to consider giving Catalonia greater fiscal autonomy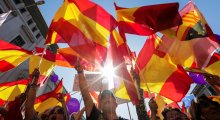 In hopes to soften the crises brought on by the referendum in Catalonia last month that culminated in unilateral declaration of independence (for a moment), Spain is now ready to discuss giving Catalonia greater fiscal autonomy.
End of days coming this weekend, numerologists claim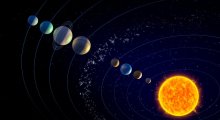 If the news about the upcoming doomsdays would have been true, the world would have ended at least a dozen of times already. But last I checked, we're still here. However, that doesn't mean that the conspiracy theorists couldn't come up with dozens of new dates and the latest "prediction" has been made for this weekend.