A group of Republicans ask for a new special counsel to investigate Clinton

As a group of Republicans wants a separate special counsel to investigate Hillary Clinton and James Comey, maybe Democrats should get back to
investigating former president George W. Bush and consider handing him over to ICC
.
Twenty Republican members of the House Judiciary Committee have asked the Justice Department to appoint a special counsel to investigate the actions of James Comey, Hillary Clinton, and Loretta Lynch for their actions during the 2016 presidential election.
"Democrats and the mainstream media called for a special counsel to be appointed to investigate any Russian influence on President Trump's campaign. Their pleas were answered, but there are many questions that may be outside the scope of Special Counsel Mueller's investigation. /.../ The unbalanced, uncertain, and seemingly unlimited focus of the special counsel's investigation has led many of our constituents to see a dual standard of justice that benefits only the powerful and politically well-connected."
-- the Republican lawmakers.
However, maybe instead of doing that we should get back to investigating George W. Bush?
---
more in Breaking News
Can drinking help you have a longer life?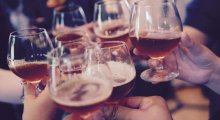 During a meeting of the American Association for the Advancement of Science a study was presented that shows how moderate drinking can lead to longer life.
Trump endorses the dumbest and worst candidate in history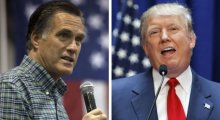 Trump has just endorsed Mitt Romney for senate seat in Utah, the man he called the dumbest and worst candidate in history during the 2016 presidential campaign. Can't the man just make up his mind? ...
Trump hopes Oprah will run for president to ridicule her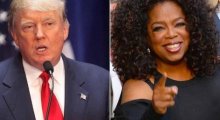 Another day, another Tweet. Same Trump. The latest tweet comes as a response to Oprah's statements in 60 Minutes.
Iranian plane with 65 people on board still not found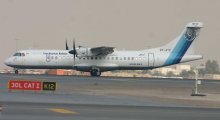 The Aseman Airlines plane that disappeared from radar screens yesterday is still lost, rescue teams are yet to find it. The plane got lost yesterday 50 minutes after the start of its journey from Tehran to Yasuj. The plane most likely went down in the mountains which makes it difficult to find the wreckage.
Mitt Romney to run for a U.S. Senate seat in Utah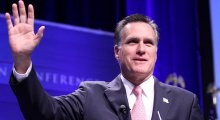 While no official announcements have yet been made, according to sources familiar with Romney's plans, the former presidential nominee will be running for a US senate seat in Utah.