A group of Republicans ask for a new special counsel to investigate Clinton

As a group of Republicans wants a separate special counsel to investigate Hillary Clinton and James Comey, maybe Democrats should get back to
investigating former president George W. Bush and consider handing him over to ICC
.
Twenty Republican members of the House Judiciary Committee have asked the Justice Department to appoint a special counsel to investigate the actions of James Comey, Hillary Clinton, and Loretta Lynch for their actions during the 2016 presidential election.
"Democrats and the mainstream media called for a special counsel to be appointed to investigate any Russian influence on President Trump's campaign. Their pleas were answered, but there are many questions that may be outside the scope of Special Counsel Mueller's investigation. /.../ The unbalanced, uncertain, and seemingly unlimited focus of the special counsel's investigation has led many of our constituents to see a dual standard of justice that benefits only the powerful and politically well-connected."
-- the Republican lawmakers.
However, maybe instead of doing that we should get back to investigating George W. Bush?
---
more in Breaking News
Elon Musk to help get Puerto Rico's Lights Back on?
Elon musk tweeted on Thursday that Tesla can help Puerto Rico with a long-term solution in getting the island's lights back on, by rebuilding Puerto Rico's electrical grid which was devastated by the recent hurricanes, specifically hurricane Maria, which struck on Sept. 20.
When Anti-abortion congressman urges mistress to get an abortion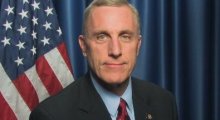 Post-Gazette reported that a Pennsylvania Republican who's always been anti-abortion, as his voting record confirms, told his mistress to get an abortion.
Is Jared Kushner dangerously inadequate or simply lying?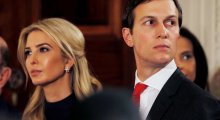 With Trump family you can never know. Lying, or presenting alternative facts as they like to say, is a family thing, Trump family thing. But when those same people also seem to be totally inadequate when doing the simplest of tasks, that should get people worried.
B.o.B to send himself to space, permanently, needs $200 000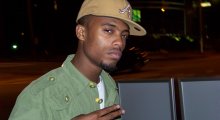 Or to be precise, yesterday he was asking for $200 000 on his Gofundme page. Today he seems to have realized that space travel, paraphrasing our big leader Donald Trump, is more complicated than he thought, who knew?
Jared Kushner did Hillary Clinton?
Jared Kushners lawyer acknowledged on Sunday that Kushner, Trumps son-in-law, did Hillary Clinton, in the sense that....he used his personal email account when conducting official government business.