Germany legalises same-sex marriages

Germany has just legalised same-sex marriage after a majority of German MPs voted for legalising it. This new law will give gay men and women full marital rights as well as the permission to adopt children. Up until now same-sex couples had the chance to form a civil union.
According to a recent poll in Germany, 83% of the country's people are in favor of marriage equality.
While it's a step forward for Germany, it's not the first European country to adapt the same-sex marriage law. Same-sex marriages are legal in Sweden, Finland, Norway, Denmark, Belgium, Netherlands, Iceland, Spain, Portugal, France, Luxembourg, the Republic of Ireland and the UK.
---
more in Breaking News
New Zealand bans home ownership for foreigners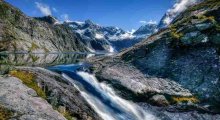 New Zealand has just signed a law banning foreigners from buying residential property to cool off the housing market. The law mainly applies for existing properties though, foreigners will still be able to buy into new apartments.
Drugmakers are stockpiling drugs in preparation for a messy Brexit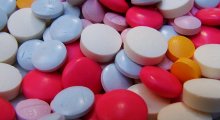 Two drugmakers, Swiss Novartis and French Sanofi, said on Wednesday that they are stockpiling drugs in preparation for a messy Brexit. Meaning for the possibility that Britain leaves EU without a proper Brexit deal.
According to Trump...you need an ID to buy groceries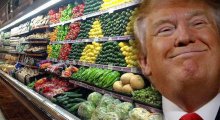 During a rally in Florida Donald Trump said that you need a picture ID card to buy groceries in the United States.
Trump becomes the kid next door 2.0 after his ego is hit
Trump has always been able to show his true face from the worst possible angle, but before today he hasn't shown us the shouting bitch on Facebook side. But nobody should actually be surprised now that this has happened.
Trump about Harley-Davidson: If it moves operations overseas, they will be taxed like never before!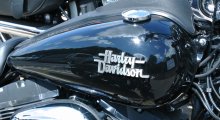 Harley Davidson's CEO Matthew S Levatich announced that the company will be moving part of its operation overseas. Trump's answer is as usually, the one of an eight-year-old bully.