Texas may not be the biggest state in America, but its close. With 262,017 square miles of land on the
Texas map
, Texas is a diverse and fascinating state rich with history and full of opportunities for good old fashioned fun. It's known for cowboys and barbeques as well as wide open spaces. It is also home to numerous cultural and historical monuments and landmarks. With so much to do in Texas, deciding what to do while visiting can be the most difficult part of your vacation. To help you narrow down your options, the following are five must see landmarks in the Lone Star State you definitely don't want to miss.
1- The Alamo
Each year, over 2.5 million people visit the historic Alamo. Originally built to be a Christian mission back in 1718, it was relocated several times before finding its final home at its current location. In 1836, the Alamo became the center of the Texas Revolution and the historic Battle of the Alamo where settlers made a final stand to fight off Mexican invaders. At that battle, some of the country's most famous folk heroes were killed including Davie Crockett and Jim Bowie. The Alamo is an important landmark for both adults and children who want to learn a lesson in American history while roaming the park like complex and enjoying interactive exhibits.
2- Explore the Sea
With 624 miles of shoreline, Texas offers many opportunities to bask in the sun and frolic in the surf. While a day at the beach should definitely be included in your vacation itinerary, you may want to spend a day or two getting a little more up close and personal with the sea and the creatures that call it home. Fortunately, Texas has abundant opportunities to do just that. San Antonio is home to Sea World where shows and tours both educate and entertain. Texas is also home to some of the country's best aquariums. Both Dallas and Houston boast aquariums that display a variety of fascinating fish and sea mammals. In fact, the aquarium in Dallas offers visitors a glimpse of some of the most exotic fish from all over the world including the Porcupine Puffer Fish.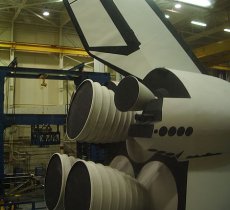 3- Explore Space
At the Johnson Space Center in Houston, visitors can explore the mysteries of space. This interactive attraction offers both children and adults the opportunity to learn and experience the history of space. The entire attraction is full of interesting exhibits and artifacts that document decades of space research and travel. To make the most of your visit, take a tour of the control and training facilities at the space center. While there, you can experience what it would feel like to be in space at the space environment simulation lab.
4- Houston Galleria
If a day of shopping is more your style, one of Houston's most popular landmarks is open for business. Built in 1970, the Houston Galleria offers over 2.4 million square feet of retail area. This massive shopping complex includes over 350 stores. In addition to the numerous shops to browse through, the Galleria has hotels, office buildings, and an ice skating rink. Visiting the Galleria is sure to be an experience not soon to be forgotten with the soaring glass atrium roof overtop the skating rink and other upscale amenities.
5- Paseo del Rio
Despite the popularity of other Texas attractions, the Paseo del Rio continues to be the number one tourist attraction in Texas. This public park is also known as the San Antonio River Walk and is open to the public 365 days a year. Running alongside the San Antonio River it comprises a series of walkways that are lined by bars, shops and restaurants. As you wander alongside the scenic river, the paths wind and loop under bridges and next to other interesting structures. Each year, a variety of events are held on the River Walk including river parades, arts and crafts shows, and concerts.
In addition to these five must see landmarks, many other opportunities await visitors to the great State of Texas. The geographic and cultural diversity of the state affords vacationers more to see and do than most people can cram into one vacation. Fortunately, once people get a taste for the many attractions and adventures just waiting to be experienced in Texas, many find a way to come back and visit over and over again.
Article written By Chuck Withers of the Two Guys Wine Travel Blog. Chuck is an independent travel, food and wine writer and spends most of his time searching for the perfect shiraz. Follow him on Twitter @twoguyswine