If you already enjoy a little online slots on a regular basis and you have a sense of adventure coupled with a taste for the more luxurious things in life, then you are the perfect candidate for a casino cruise; it is not at all surprising that casino cruises have become very popular over recent years.
Casino cruise ships come in many different sizes and classes. They can be small and fairly intimate vessels with just a few hundred passengers, they can be mid range ships with more passengers and facilities, or the very large ones are essentially floating Las Vegas style casinos with all the on board facilities and luxurious accommodation that you might associate with top casinos such as Caesars Palace.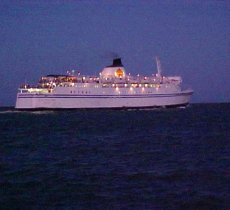 Most casino cruises travel from port to port allowing passengers the opportunity to enjoy shore excursions where they can engage in sight seeing or spend time soaking up the sun on tropical beaches and islands. Often there is the chance to visit casinos in these different locations too. While you can take a casino cruise to just about anywhere in the world, the most popular is the Caribbean where you can enjoy the very best of sun, sand, nightlife and entertainment.
Generally casino cruises to places such as the Caribbean are of the fly cruise type. Typically you would fly to an American or Mexican destination and embark on your casino cruise boat from there. If you want to stay closer to home, then there are a number of casino cruises to Scandinavia where you can embark on the ship in Britain, cruise round a number of Scandinavian destinations before sailing home. Although these might not be as exotic as Caribbean casino cruises, they are also somewhat less expensive.
On a casino cruise every experience is a highlight, and there are many experiences to enjoy. You will meet new people, make new friends and hopefully enjoy the time of your life, so if you can afford it why not give it a try?