Today the NBA is the most recognized representation of what it means to play
professional basketball
. High school players and college hopefuls look at the NBA as the ultimate dream of making it in the professional basketball world. The
NBA
was founded on June 6,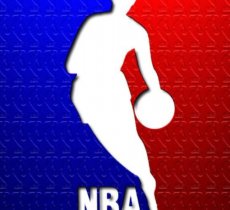 1946 with eleven teams. Things have changed quite a bit since then, and there are now thirty teams that compete in the NBA. With so many teams, an Eastern and Western Conference have been created with three divisions each. The Atlantic Division has been known to produce teams with competitive contenders who occasionally win the NBA Finals. So far, the Boston Celtics are in the lead with 21 titles won in this division and the last time they won the NBA Finals was in the 2007-2008 season.
The Atlantic Division was formed at the beginning of the 1970-1971 season. This division originally had only four teams, comprised of the Boston Celics, the Buffalo Braves, the New York Knicks and the Philadelphia 76ers. With the exception of the Braves, these teams joined over from the Eastern division. He Brooklyn Nets joined the division in 1976, and in 1978 the Braves dropped out of the division, to be replaced by the Washington Wizards. The Charlotte Hornets joined for a short time in the 1988-1989 season and were replaced with the Miami Heat who stayed till 2004. The Orlando Magic joined a little later and also was dropped from the Atlantic Division in 2004. That brought in the introduction of the first Canadian team to the division – the Toronto Raptors – who are still apart of the division. All in all, the division is now made up of four teams are from the East Coast of the US, and one from Canada: the Boston Celtics, the Brooklyn Nets, the New York Knicks, the Philadelphia 76ers, and the Toronto Raptors.
Teams in the NBA hold different sponsors, and the Atlantic Division is no different. The following paragraph summarizes the current sponsorships for the five teams in the Atlantic Division. The Boston Celtics are now receiving a sponsorship from
Reebok
. Currently, a New York-based security company called SecureWatch24 announced that they will be sponsoring the Brooklyn Nets with a multi-year contract. Five months ago, Modell's Sporting Goods made a sponsorship deal with the New York Knicks. Additional sponsors for the Knicks are Time Warner Cable, and Lexus. In June of this year, The Philadelphia 76ers have entered a multi-year deal with Parx Casino, and are also enjoying the sponsorship of Modell's Sporting Goods as of five months ago. And lastly, for the Toronto Raptors, a sponsorship deal was announced this month with Sport Chek and Canadian Tire. Each team has additional sponsors, but these are the most recent ones.
The Bleacher Report reported high hopes for the New York Knicks for the 2013-2014 season. They're predicting that the Knicks will win the 2014 Atlantic Division Title,
see the odds here
. Their success last year, along with their top scorer Carmelo Anthony, and new coach Mike Woodson will combine again this year to win them the title.
Leslie writes about sports and business on his blog.