You may have wondered what ever happened to your favourite sports star once their careers at the top ended. Some retired professionals can be found imparting their wisdom under the television studio lights or in the newspaper columns but more and more can be found playing poker. Here's a list of 5 famous sports faces who feature regularly on the card tournament circuit.
Michael Phelps
With 22-olympic medals to his name, the 'flying fish' from Baltimore is the most decorated Olympic athlete of all time. Although his poker career has so far yet to hit the astronomical heights of his swimming pastime, the 37-year old has still managed to cash twice at two live events having only taken up the game during the last year.
Boris Becker
Dubbed 'der bomber' in his early tennis career, the fiery-haired German became the youngest Wimbledon champion of all time when he clinched the All-England title in 1985 at the tender age of 17. Since hanging up his racket following another 5 grand-slam triumphs, Boris has become a member of Team Pokerstars and he regularly participates in some of the world's biggest card events.
Shane Warne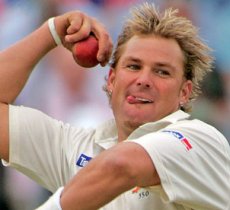 The controversial Aussie legend is regarded as one of the best bowlers to ever grace the sport having taken 600 wickets in his illustrious 20 year cricketing career. Now the 43 year old can be found on the felts all over the world with his best finish coming in a $10,000 buy-in event in 2010 that bagged Warney a cool $40,000
Steve Davis
Ever the competitor, even at the age of 55 Steve Davis is still yet to officially retire from snooker but nowadays he spends more time on the green felt of the poker tables. Davis has won over $115,000 in live tournament earnings with his most impressive poker accomplishment coming in 2006 when he finished in the money at the WSOP Main Event.
Teddy Sheringham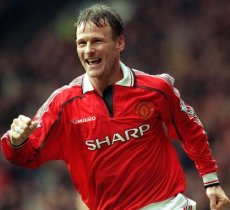 Former Manchester United, Tottenham Hotspur and Nottingham Forest striker Teddy Sheringham will always be remembered as one of English football's finest forwards for scoring 289 goals in 760 club appearances before he bowed out in 2008 at the grand old sporting age of 42. With $330,000 in poker career-earnings to-date it looks like Ted has found a second calling.