This article belongs to And That's the Way It Is column.
If there were any justice in this world one would certainly not look at Australia's airline, Qantas, to find it.
Details of what former Qantas CEO Geoff Dixon was paid in his final year in the boss' seat, or part thereof, has shown that he took home many millions of dollars in pay, bonuses and other fees.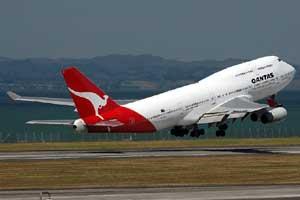 Yet on the other side of the ledger, the reputation of Qantas and its 'fly cheap, if you're lucky' offspring has during the time of Dixon, and indeed in recent weeks and months, turned into shit. Flights are often delayed, things fall off aircraft, aircraft fall a couple of thousand feet unexplained and if you are unlucky enough to be booked on Jetstar, the possibility of being left stranded at some remote or not so remote airport in the middle of the night is very real.
In fact, Jetstar would have to be one of the world's most unreliable airlines at this point in time, which is precisely the reason why I put a 'Do Not Fly With' notice on the airline.
And also in fact, I would not give those who run Jetstar a dog-license let alone a license to run an airline.
The problem with the Qantas group is now a well-known one.
In order to satisfy shareholders, why bother with the passengers? The airline embarked on a regime of cost-cutting, taking short-cuts and generally diminishing the fine balancing of what is good for the shareholder and what is required in order to satisfy passengers in terms of their comfort and safety. Qantas has simply lost that balance and that is why it is losing market share in a lot of Australian and international markets and locations.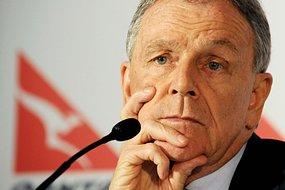 AAP: Dean Lewins, file photo
So, while Geoff sits in his new abode counting his money, you might be sitting on the tarmac waiting for a plane.
My name is Henk Luf.
And That's The Way It Is.