This article belongs to Travelwise column.
New Zealand is one of those countries that people from around the world should visit at least once in a lifetime.
The country, located in south-west Pacific Ocean, is an island state divided into two main islands, one the North Island, one the South Island. New Zealand is a democracy with the British Queen being the nominal Head of State. The main population of a bit over 4 million is European and Maori based, an interesting and, at times, a controversial mix.
The two main New Zealand islands are totally different to each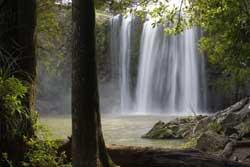 other with the North Island being flatter in topography than the South island although even the North Island has some higher snow-capped peaks located on it.
There are two main cities on the North Island being Auckland, New Zealand's biggest, and Wellington, New Zealand's capital.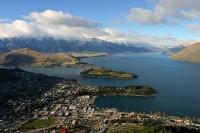 To me, the South Island is the more attractive, my personal view only, of the two parts of New Zealand. It contains some reasonably high peaks, fjords and some other very interesting and rather beautiful scenery. The main city on the South Island is Christchurch.
Sightseeing through New Zealand is not difficult with car and campervan-hire being readily available, a good range of accommodation facilities also being available and local airline Air New Zealand providing frequent air services between the various main cities and regional centres.
The country also has some interesting train rides available that are well worth considering.
New Zealanders are a friendly bunch and I am of the view that there are no real safety concerns for visitors in New Zealand.
As far as I am concerned, by all means, visit New Zealand and enjoy the hospitality and enjoy the views.
Recommendations:
No safety concerns. Good tour companies operate within New Zealand. Plenty of car or campervan hire options available.
Good air services between the major cities and regional centres. The main airline is Air New Zealand. There is a good range of accommodation options available.
Ratings: 89 out of 100.