This article belongs to Australia - Land of the Free? column.
This article belongs to Christmas edition theme.
So, the cards are all sent; received cards are standing on any exposed surface with sufficient area to take them. The presents are all wrapped and under the Christmas tree waiting to be distributed on the day, or hidden until Father Christmas leaves them for the kids on Christmas eve.
You've lied to the kids about Father Christmas on his sleigh that conveniently flies through the air in countries with no snow. Somehow, come to terms with the lack of trust those lies will cause in the future and the encouragement you've given your kids to lie. You encourage your kids to be greedy by sitting on the old man in red's knee and asking for every thing they can think of. Furthermore, you don't feel guilty when you encourage that greed by supplying everything they asked Father Christmas for.
Oh! But it's all worth it. The Father Christmas story is such a wonderful tale.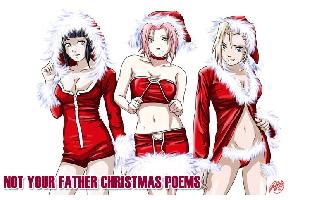 Photo – www-acf-fr.org
You've negotiated or argued with your relatives and friends about where to go for Christmas lunch and maybe dinner and decided how to handle the uncle who thinks it's funny to fart at the dinner table, or figured out where to sit the sisters-in-laws who hate each other.
The rowdy kids can play on the back lawn, and maybe Uncle Tom will play cricket with them to keep them outside so the grownups can talk, or gossip about absent friends.
But, whatever you do, don't think about your vibrating credit card that is trying to deal with being maxed out. Maybe if you sell the house, you might just cover the cost of keeping up your social appearances. Whatever you do, don't let anyone know you're broke, and it will take you years to pay for Christmas this year.
However, it's worth it, your social standing is safe, is doesn't matter the cost of keeping it. Your friends won't talk about you behind your back.
Now, you have that wonderful feeling, you're ready for Christmas.
As you sit in your chair exhausted, and waiting for the big day, don't think about the hypocrisy of the whole event. Don't think about the fortunes being made by retails stores and manufacturers and all the hangers on that contribute to the Christmas goods ending up at your house. Don't think about the greed that follows the Christmas event around like a puppy on a lead.
Oh! Just another thought, maybe somewhere in all this, some of us should celebrate the birth of Jesus Christ.