If you've ever wondered how difficult it might be to climb Mount Everest and how it might affect your body as well as your mind, now is your chance to find out.
With support from Fusion-io, two-time US Memory Champion Nelson Dellis will be taking on the task in support of his charity, Climb For Memory, to raise awareness and funds for it.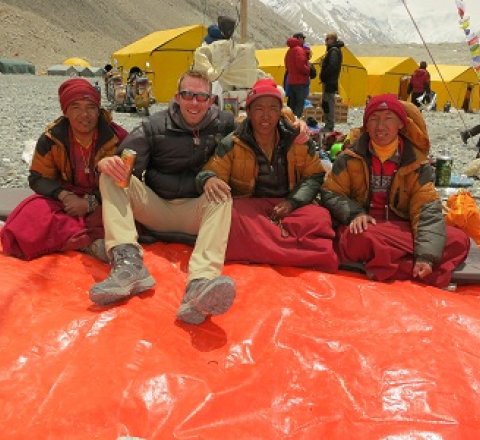 This being his second attempt, every possible preparation has been made and precaution has been taken to make sure this climb will be a successful one. Whether he will actually reach the top is of course always a gamble, considering on those altitudes anything can happen. When Nelson tried to reach the summit of Everest last time, back in 2011, he had to turn back just 280 feet short of the summit. Why? Because a simple malfunction in his oxygen tank.
During the climb, in addition to the difficult climb itself, the memory champion will be faced with a number of memory related challenges. Once he's back down, researchers from Washington University will be studying the data to find out what affect do extreme conditions, or in this case, high altitudes, have on our brains ability to recall information.
"We are interested in the effects of altitude on mental performance to help develop a better understanding of memory," said Mary Pyc from Washington University "There are very few studies of this sort in the scientific literature, and we're pleased to be working with Nelson to evaluate the impact of altitude on a mental athlete to advance our understanding of the biological science of memory."
You can join Dellis at his quest at www.fusionio.com/memorychallenge where new memory training videos as well as similar challenges that he's taking, will be uploaded to the website whenever he reaches another basecamp.
Disclosure: This post was requested by an advertiser.