Although you may be well aware that owning a classic car is a popular hobby, who are the celebrities that are interested?
The team at Cherished Vehicle Insurance have put together a list of celebrities which own, race or are just interested in classic cars. Which ones surprise you the most/did you already know about?
Pete Townsend.
Famous musician from The Who, Townsend was a proud owner of VW Campervan back in the day!
Patrick Stewart.
Stewart took part in the Silverstone Celebrity Challenge last July, racing classic cars against other celebrities!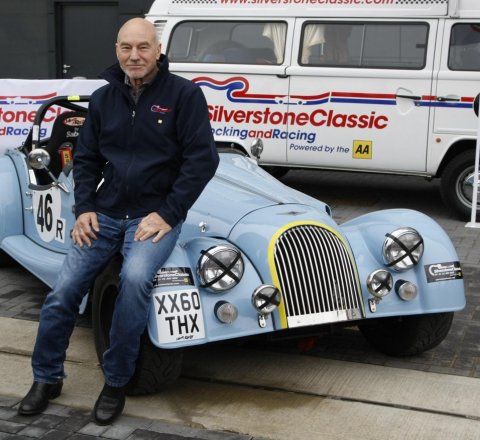 Sir Patrick Stewart posses with the 130mph lightweight Morgan...[image courtesy of newspress]
Bradley Cooper.
Famous film star from said he's always been interested to get his hands on a 1965 Ford Mustang, because his dad had one!

1965 Ford Mustang Shelby GT350- Cooper's dream car [image courtesy of willem S Knol on Flickr]
Dean Martin.
Dean was the owner of a 1962 Ghia 6.4L Coupe that he bought from Gary Morton.
Nick Mason.
Not only does the drummer own several classic cars, he has even competed triumphantly at the 24 Hours of Le Mans.
Chris Evans.
Evans is known for buying a classic Ferrari 250 GTO in 2007 and the Chitty Chitty Bang Bang Car this year!
Rowan Atkinson.
Atkinson has a passion for classic cars and drove his Morris Minor when he was younger.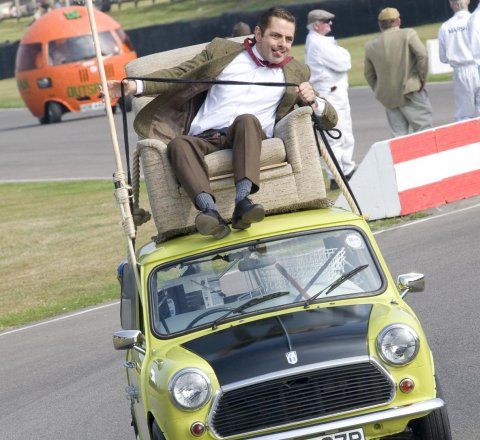 Mr Bean (Rowan Atkinson)...[image courtesy of newspress]