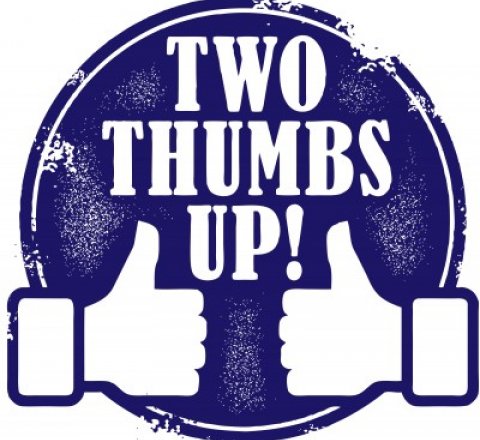 There's nothing quite like the sounds and smells of an actual movie theater. At a cinema, the impressive surround sound and the wafting scent of buttery popcorn delight the senses as viewers settle in for a show. Whether you're headed off for an opening night or a matinee show or you plan to have a stay-at-home night of
free movie streaming
, getting access to quality movie reviews can enhance your experience.
Research has shown that over 70 percent of moviegoers use the Internet to read movie reviews before actually going to a theater, renting a DVD or streaming movies at home. When you want to be sure that it's worth braving the crowds or investing a couple hours of your time at home in a movie, be sure to do your homework. Start with these five top spots on the Web to find the best in movie reviews.
FirstShowing.com aims to connect Hollywood with its audience by providing unique content updated daily to reflect trending movies in the theaters, on DVD or available for streaming. The site's content is organized in several blogs and offered through their exclusive series of podcasts. Tune in to a First Showing podcast and you might hear a conversation with a top director of a trending film or behind-the-scenes details about your favorite shows. The site is bursting with fresh reviews, trailers, interviews and information about upcoming features. Many devoted film lovers use First Showing as their go-to site for all things Hollywood and to get an insider scoop on movies. It's also an ideal site through which to discover new directors and films while browsing their industry-related articles.
Built on a collection of user-generated movie reviews, RottenTomatoes.com is a highly entertaining review site that allows users to interactively "vote" on movies. The site aggregates all user reviews and generates a score per movie which ranges from 1 to 100%. The site tallies all votes and displays movies by their overall ranking. There are often hundreds of reviews per movie and many of the reviews are entertaining in themselves, since reviewers can be creative and witty in their write-ups. Rotten Tomatoes also includes fresh movie news and extensive film-related blogs.
While similar to Rotten Tomatoes in that it aggregates user-generated film reviews, Metacritic also includes reviews of games, TV shows, DVDs, music albums and books. Metacritic collects reviews of movies from all over the web, representing most of the major review publications as well as hundreds of smaller ones. The site also gives its own rankings to films based on their combined reviews and uses a secret weighted formula to ascribe a score to each film. Generally speaking, if movies are positively reviewed by the top film reviewers, they receive a high score.
Check the Grid is a bustling film review site with its own collection of articles, interviews and podcasts. The site is a hassle-free way to view film reviews at a glance and get an idea for a film's overall watchability. The Check the Grid reviews are conveniently hyperlinked to IMDb (Internet Movie Database) for instant information about the film's director, actors and production crew. Check the Grid also includes a forum feature where users can share their joy or dismay over certain films by commenting with their opinions and interacting with other users.
The late, great film critic Roger Ebert was renowned for his prolific movie reviews and encyclopedic knowledge of all things related to film. His unique style was marked by sharing information about films and delivering an honest, no-holds-barred opinion. This site is developed in the spirit of Roger Ebert and functions as a hub for reviews, news, film blogs and exclusive articles. Unique to the site are a series of articles devoted to the greatest classic movies that can inspire viewers to broaden their film tastes. The site also has a series of news channels that cover all of the film world's most prominent annual events from the Oscars to Sundance and the Cannes Film Festival.