Starting a new business is fun and exciting, and the proof is in the numbers! More than half a million entrepreneurs embark on a new business startup venture each year. However, just one in every five of those businesses will still have its doors open five years later. Why is that? And what sets those who survive and thrive apart from those who don't make it? The answer is simpler than you might suspect. In many cases, it all boils down to marketing. How well a startup markets its business - especially in the beginning - can make the difference between success and failure.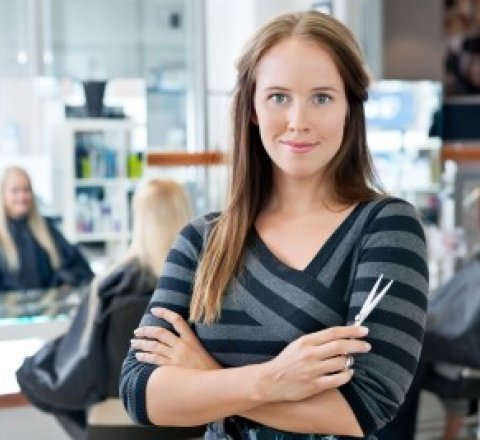 Choose Promotional Items Wisely
Promotional items are here to stay. Some of the all-time most popular promotional items are also the simplest - for instance, pens. There is tremendous variety in promotional items today, but as a startup, steer clear of all but tried-and-true items. A time-tested idea that successful startups often employ is to rotate a series of promotional items; for example, you could initially brand ballpoint pens in your corporate colors, then transition to highlighters, then gel pens, then pencils and then back to ballpoint pens again. This is a great way to keep customers coming back - for free stuff and for the products you sell!
Build Partnerships
Building partnerships with complementary companies can expand market share for you both. You may find that advertising and marketing costs are significantly reduced as well if you co-brand advertisements. Plus, this can help you buy more advertising space and time for both companies.
Use Social Media Strategically
There is no doubt that social media is an invaluable tool in today's advertising arena. But many startups make the mistake of assuming that launching a website and a social media account will be enough to generate hordes of new customers. This is rarely the case. Even in the age of the Internet, a combination approach is still needed, so use social media where it makes the most sense. Use Facebook and Twitter to reach customers you don't normally get a chance to interact with, and use other tactics for customers that are local or accessible in other ways.
Consider Contests for Free Advertising
Contests are a great marketing tool for several reasons. They allow the winner to try your products or services. They generate interest among a set of prospective customers who may not even have considered shifting brands or services in the past. They generate publicity and word-of-mouth advertising ó which is free to you! Finally, winning free stuff makes people happy and generates future goodwill and sales.
Plan, Plan, Plan
There is no substitute for comprehensive planning when launching a startup company. You need to consider all aspects of your business operations from advertising to financing to personnel to what to do when the unexpected becomes a reality. Creating a detailed marketing plan is a wise decision for many reasons ó most importantly, because once your business launches, you won't have time to sit down and craft a plan then.
Track Ads
Tracking your advertising will help you to determine whether what you're doing is working ó and working well enough for the money you are spending. Startups can benefit from the valuable data your advertising campaign generates each and every day.
Understand What Makes You Unique
Imagine you are a prospective customer who is asking, "Why should I shop at one company over another?" If you can easily answer this question - preferably in just one to two sentences - you already understand what makes your company and its products or services unique from competitors. If you cannot answer this question easily, practice until you can. This will then become the foundation of your entire marketing and advertising strategy and set up your company for success.
Focus on the Customer
Finally, in today's increasingly impersonal Internet-driven marketplace, customers still want a personal touch. They still want to feel that they are being seen and heard. If you can accomplish this, you have just plugged yourself into your startup's most valuable source of feedback and direction - your customers.
These useful marketing tips can transform your startup company into a successful, thriving business for the long term.
About the Author: Gary Austin has been providing organizations with custom promotional products for over 25 years. Gary Austin Advertising specializes in pens, koozies, lighters, umbrellas and pretty much anything else you can think of to get your name out. For the best promotional pens around, check out the constantly evolving inventory at http://www.thepenguy.com/promotional/.