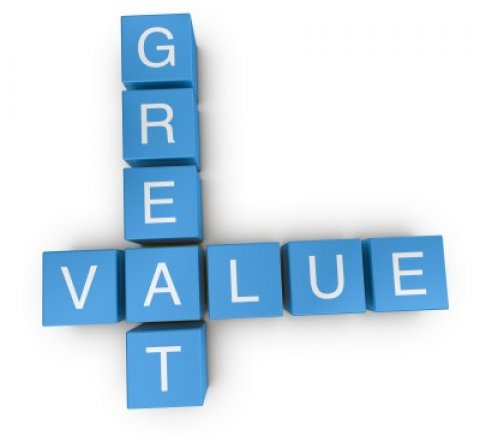 Companies that want to remain competitive in the oil and gas industry understand that they must provide "pay at the pump" conveniences for their customers' loyalty. Likewise, companies that want to reinforce their brand identity know that providing promotional products are no longer an optional expense, but rather, a requirement. However, today's savvy customers are not as easily charmed with "freebies"; they have preferences and expectations. This means that today there is as much an art and a strategy to selecting and distributing promotional products as there is to identifying your ideal customer and ensuring your marketing strategy appeals directly to that ideal customer. Whether you are matching your promotional items to the business cycle or selecting the right quality, color and quantity of promotional items, go behind the scenes with us and learn how to choose the right promotional products for your business and budget.
Promoting in a Fluctuating Economy
When it comes to selecting promotional products, "business cycle" does not just refer to the time of year or the changing of the seasons. Rather, matching your promotional products to the business cycle speaks of something greater — a sensitivity to and awareness of the ever-changing economic climate and how that may affect your customers' needs and preferences. Words like "recession," "expansion," "peaks," "valleys" and "bull" and "bear" markets are not just industry terms — they also describe experiences real people are having in their personal finances and their career plans. Here are some examples of items that may be better suited to different economic climates.


Food and candy items, promotional pens and pencils. Promotional items like food and candy, logo pens and pencils are always appropriate regardless of where the economy sits.

Money clips, computer items, luxury gifts. These promotional items are better suited to times of economic prosperity and market growth.

Calendars or post-its with inspirational messages, lunch or carry bags and tool kits. These promotional items carry just the right message during times of recession or early economic recovery.

Branding and Budget
It is precisely because you have so many promotional items to choose from that you must factor in two considerations more heavily than all the rest: branding and budget. Research proves that well-chosen promotional items can deliver a greater return on investment (ROI) for the dollar than practically any other marketing tactic — between $0.0001 and $0.0005 per item. You don't have to spend a lot to make a big impact, so long as you choose the items your customers want most. This starts with setting your budget and continues with matching the promotional items you can afford with the items your ideal target customers most prefer.
Customer Preferences
A growing aspect of the new art and science of selecting the right promotional products includes a thorough analysis of customer preferences. These demographic categories in particular offer helpful insight about which items your ideal target customer might enjoy most.


Age. Customers ages 55 and up tend to prefer more traditional promotional items like calendars, note pads and writing implements. Younger customers tend to respond favorably to wearables (t-shirts, jackets), mugs or cups and food gifts.

Gender. Gender can also influence what promotional items you choose and to whom you offer them. Men tend to favor gadgets and functional wearables (ball caps, hats, jackets), while women prefer writing implements, bags and health and safety items.

The 4 All-Time Hottest Promotional Items
New promotional items are being introduced all the time. Some may enjoy brief popularity, while others may eventually join the corps of eternally favored items. However, these items continue to take top honors as the most popular promotional items of all time.


Pens

Shirts

Caps

Calendars

As you become more informed about the value promotional products can add to your overall marketing strategy and how best to use them, you are able to ensure the items you choose will make maximum impact to your company's sales and profitability goals.
About the Author: Gary Austin, has been providing organizations with custom promotional products for over 25 years. Gary Austin Advertising specializes in pens, koozies, lighters, umbrellas and pretty much anything else you can think of to get your name out. Check out the constantly evolving promotional inventory at ThePenGuy.com.