Do You Know What Cunnilingus Is?
When I was a high school student, a scrawny, horny lad of 17, I was a student at Central High School in beautiful, Scranton, Pennsylvania. On the first day of school, our English teacher, Ms. Klitmann, gave us the following assignment. We were to write a fictional account of the most interesting thing we had done all summer. I went home and lay in bed thinking about the problem. Thinking did no good so I meditated. Meditation did no good so I masturbated. Ah! I came up with nothing (except semen), but at least I felt better.
I decided that, since the assignment was to write a fictional account of a summer experience, like, say, helping a neighbor or cutting your foot off with the lawnmower, I decided to recount a true experience as if it were made up. You see fair reader, and fairy readers, I had had a most excellent introduction by an older woman, a veritable voluptuous vixen, to the art of cunnilingus. (Some people say cunnilingus is an art, I say it is a science.) I now know that cunnilingus is a fancy way of saying "eating pussy." I could never admit in class that it actually happened to me, but I thought naively, I could present it as a work of fiction.
Thus, dear reader, I submit this work to you, for you perusal and reading pleasure. If you have too much pleasure, well, just wipe up with a tissue.
What follows below (below the waist, that is) is my class presentation in English Composition class, 11
th
grade, for Ms. Klitmann's class.
But first I must note that after I turned in a rough draft to Ms. Klitmann, she announced that she wanted me to stay after class to discuss my paper. I stayed back and met privately with Ms. Klitmann. She was an authoritarian type, I think of German extraction. She spoke quite technically and abstractly about my piece. She was wearing a conservative white blouse. In closer proximity, I could see the shadow of her bra behind the sheer fabric. During her rather technical soliloquy about my paper, I noticed that she was pointing to my sentences with the eraser end of her pencil. Then, as she continued to talk, I noticed that she had moved her pencil away from my paper and I was shocked to see that she was, apparently unconsciously, pressing the eraser on her tight slacks right in the area of her clitoris. When she would look at my paper, I would glance down to the pencil and try to see what she was doing with it. At one point she was actually putting rhythmic pressure on her clitoris. I started to feel rather warm, but I had no idea whether she was intentionally trying to do this is my presence. When I spoke about the paper, I touched her knee, hoping that it would make things more overt. The resolution to this situation will be revealed in my next essay. It will take some time for me to put it on paper because the level of eroticism and excitement is still somewhat overwhelming to me.
So here is my essay about my experience after my junior year:
"My Summer Vacation"
By S. Horovitch
"Well, this summer I was spending most of my time hanging out, listening to music, mowing lawns and goofing around on the Internet. It seemed to be a pretty typical summer for me, a pretty typical 17 year old in a pretty typical suburban area. One evening I was walking the dog as usual. Just as the dog hunched over to shit, with his usual hard on, I hear this female voice say, "wow, he's producing a long one from two ends." I never knew why dogs sometimes get hard-ons when they shit, but I'll leave that for another essay. I looked up and saw this beautiful Hispanic lady, maybe in her late 20s. She seemed to be bursting out of her jeans and her sweater. I tried not to stare at her breasts so as not to offend her. (Later she told me that she had noticed me looking. Oh well.)
So it turns out that she is an Au Pair from Argentina who was helping single mom with her two small children. And when I say "small" I am certainly not referring to her breasts. They were quite full. In fact, I later found out, when she let me look at her bra, that they were size "D" which is quite large. I never really understood how breasts "know" to stay the same size as each other.
Although, personally, I don't think I would lose my hard-on if I noticed they were different sizes. I guess some men would get turned off. Not me.
We ended up watching a lot of TV that summer. And, when the two kids were napping, we would lie on the couch, watching TV and smooch. She really helped me become a better French kisser. I had no idea that French kissing could be so slow and last so long. She would never be wearing her bra if she knew I was coming over so she could open her blouse and let me touch her breast, kiss it and suck her nipple. Sometimes, when doing this, she would say, "I have a surprise for you." Then she would take my hand and guide my fingers into her pussy. My fingers would glide in like fingers into warm Jell-O. She would then take my hand and guide it to my mouth and nose for a sniff and then she would take a sniff and a lick.
One day, when she was really wet, she asked, "Do you know what cunnilingus is?" I said, "Is it a language?" "No," she giggled, sweetly. Then she slipped out of her panties and lay spread eagle on the couch. She guided my head and mouth to her pussy and said "I want you to kiss me and lick me down here. First slowly then later faster and firmer." The taste and feel and smell were so different and incredibly exciting. At one point she asked me to suck her pussy. She spread her vaginal lips and showed me where her clitoris was. She asked me to lick around it, suck it and lick it harder when she was near cuming. She really liked me to massage and then pinch her nipples while I was eating her. One of the biggest turn-ons was how she would moan and squirm while I was licking her pussy. One time, at the height of her moaning, I was eating her and her writhing and moaning made me cum on the couch. I felt like I was in trouble but she was really nice. She could tell I had cum by the way I was eating her. She just had me lie down on the couch and she licked all my cum off me. She said "now you'll be able to be in me for a longer time." A few minutes later I was fucking her really good and frenching her deep. We both came so powerfully it was otherworldly. Then we lay there for a long beautiful time. I looked at, and stroked her breasts, which glistened with sweat. I asked her if I could visit her in Mexico. She said she wouldn't be in Mexico but I could visit her in Argentina. We laughed. I said, "Well, at least Mexico and Argentina are near each other." She said, "No, actually they are not close." Then she said, "You hush up now and eat me again." Then I said "Ah yes, cunnilingus. I know exactly what that is. Such a beautiful word."
So that's how I spent my summer vacation. I learned the true meaning of the word "cunnilingus."
Next summer I hope to go visit a friend in Argentina, where I hope she will teach me a new word."
***********************
Now when I read this paper in English class (in which I was only one of two boys in the class) I looked out at the audience while I was reading. I noticed that the girls where quite engrossed. They had these intense looks on their faces. I got a bit distracted when I saw one girl touching her breast with her finger, in the area of her nipple. Another girl was moving her legs rhythmically. I tried to continue in spite of these distractions.
I will leave to another day, the story of Ms. Klitmann. That story is quite unbelievable. As to the girls in class, I got quite a few requests from them for help in writing their papers that year. I was quite complimented to find that their interests were not just in improving their English! I found that they were much better able to express themselves while in the throes of passion. I will recount those adventures in a future report.
So that, dear reader, is the story of my 11
th
grade summer vacation.
---
more in Entertainment
Herk and Jerk, The Saga of
(A story of a young, ill-fated comedy team. The names of these stand up comics involved here have been dramatically altered to protect those who were innocent…but in truth, I'm Jerk!)
Where was I?
A down and out actress dropping out of school brings up the question of higher education in America
An interview with God
I interviewed film stars, business personas, sports personas and whos and whos of every industry. But one fine day, I got this lifetime chance to interview the God. Iam surprised with the outcome, hope you too will.
Programming Your Child For Failure
It was another hot and humid summer morning and I was leisurely reading the morning newspaper and waiting for the local weather forecast in hopes of rain, a traditional Texas past time during summer months. As I reached for my coffee I was startled by a lady in a TV ad saying, "Your children are happy now, but they soon will return to school."
CSPAN Called ME!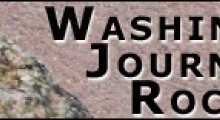 CSPAN, the venerable watch keepers of America's Congress, is celebrating the 25th anniversary of its flagship cable TV show: Washington Journal, on Friday, Oct. 7th with a 25-hour marathon extravaganza! Since its inception in 1980, over a half million callers have participated, and last week, They called ME!