Kenya bans plastic bags - get caught and spend four years in jail

While countries around the world are trying to get people to use less plastic bags, the African country Kenya has gone way further than any Western country. Kenya has just signed a law where Kenyans caught producing, selling, or even using plastic bags, might be facing a sentence of up to four years in prison or fines of up to $40 000. It's worth mentioning that the average monthly wage in Kenya is roughly $76.
The law is aimed at reducing plastic pollution and according to officials, as a first line of offense, manufacturers and sellers are targeted with the law.
"If we continue like this, by 2050, we will have more plastic in the ocean than fish," said Habib El-Habr from UN environment programme in Kenya. The plastic bags strangle turtles, suffocate birds, end up in stomachs of dolphins and whales.
While plastic bags do cause a lot of pollution and environmental problems, not everyone likes the law. That's also the reason why it took three attempts (over a ten year period) to pass the law.
One of the against argument being - Kenya is a major exporter of plastic bags. And according to a spokesman for the Kenya Association of Manufacturers, the ban will directly cause the closure of 176 companies and leave around 60 000 people out of work.
---
more in World
Britain needs 3000 more border guards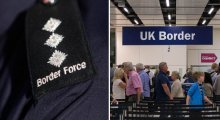 According to a senior union official Britain currently isn't able to guard their borders against migrants properly, and need at least 3000 more Border Force guards by the time Brexit happens.
Bhupen-da came alive with Dhola-Sadiya bridge inauguration ceremony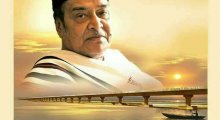 Guwahati: It was assumed that Prime Minister Narendra Modi would declare the Dhola-Sadiya bridge of Assam in the name of Dr Bhupen Hazarika and was also apprehended that the Communist China would react to the project as it is hardly 100 km away from India-Tibet (China) border. And both turned into reality.
In search of a new narrative with Brahmaputra Literary Festival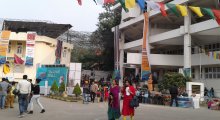 Guwahati: Series of resourceful programmes along with cultural activities in front of enthusiast audience turned the venue of 1st Brahmaputra Literary Festival into a confluence of creative writers, energetic journalists, committed filmmakers, active theatre personalities, dynamic publishing professionals etc to attract a sparkling gathering for three days at Srimanta Shankardev Kalakshetra in northeast India.
Animals who inherited millions from their owners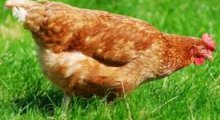 There are some animals, who, besides being fed during their entire lives by their owners, have also inherited all of their 'parents' money.
Lee Hnetinka Targets New York Market with Darkstore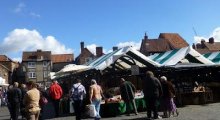 Lee Hnetinka a Silicon Valley entrepreneur and one of the founders of Darkstore, has announced that New York is the latest target market for the e-commerce delivery service.