Animals who inherited millions from their owners

You're working hard, trying to get your bills paid on time, trying to earn some money for life, travel, food, drinks, most of us can only imagine being rich, or inheriting a motherload from our great-great-great granduncles we have probably never seen. And the latter - how often does it actually happen? If you have a pet, the life for them is free, you buy them food, you take them to walks. They don't really need money, do they?
However, there are some animals, who, besides being fed during their entire lives by their owners, have also inherited all of their 'parents' money.
The editors over at
Cash Lady
have put together a nice
infographic
showing how some animals can be way more fortunate than you or me. Be it a cat, a dog, or a tortoise. All of whom have inherited a motherload.

---
more in World
Lee Hnetinka Targets New York Market with Darkstore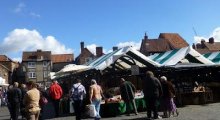 Lee Hnetinka a Silicon Valley entrepreneur and one of the founders of Darkstore, has announced that New York is the latest target market for the e-commerce delivery service.
Neda expedites BJP's march to northeast India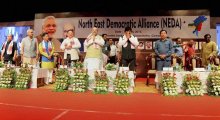 For many political pundits, the Bharatiya Janata Party (BJP) reflects only the Hindutva sentiment with plentiful arrogances, but the enthusiastic party has cleverly formed a northeastern political alliance comprising various regional and ethnic political parties to dilute the said impression.
India's degrading journalist murder index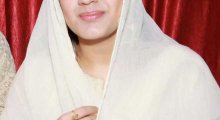 As the first half of the year 2016 passes on, India emerges as one of the worst places for working journalists similar to the conflict-ridden nations like Mexico, Yemen, Afghanistan and Iraq.
Tribal leader Sonowal takes Assam's responsibility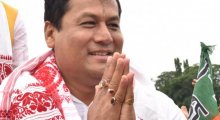 It was a spectacular show, where a young tribal leader took the pledge to serve over 30 million people of Assam with all his sincerity and commitment.
Do you know what lottery betting is?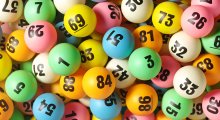 Everyone is familiar with the concept of a lottery, after all, it's the most popular form of gambling around.