UK students from Devon college visit Africa
All they have been hearing and seeing on television is the disaster, war and famine. Occasionally, images of malnourished children appear as strange stories are told about a war in Uganda. Many hear poor and inaccurate presentations of the rest of the story.
To face reality, visiting is the ideal answer. For that very reason, a year ago, students from Dawlish community college planned to visit the land of many puzzles and back image theories. The purpose of the visit was to meet the people, feel the experience and learn more about Africa, but above all these students wanted to see how they could give help to the needy.
Almost a year to the day after the plan was initiated back at school in Devon, students saw themselves touch down at the Entebbe international airport for their first time in Africa. Thanks to
Experience Africa
, the company that gave them the idea, the group was guided by Darren, group leader, and Denis Kigongo, a Ugandan working with Experience Africa in London.
The students made a short visit extending to July 30, but with an interesting local travel itinerary. This would allow them to find the beauty of the country and have the chance to see different local communities.
What a surprise start! The visitors began with a debating competition at Kitante Hill School, one of the local schools, where they shared ideas about the educational system, the differences and challenges of student life, and being youth.
"We did not expect this," Louisa Steel, a student teacher at Dewlish College, also once a student at the college said of the challenging start of the tour. "But it gave us a feel of how a class is here."
Believing everything was all the same apart from money, she said money seemed to be the biting pain here, but life all looks the same as it does back home in Devon.
"I saw there was high discipline." Louisa said. "The students are well disciplined and have sharp brains, we found them quite challenging."
"It was all a new experience," Emily Baker confided.
Both girls admit this was a challenging debate. They believe Kitante has smart students who made creative arguments representing the rest of the students.
The women looked forward to getting to a rural school and see what difference regional factors will make.
With a merry introduction, Friday morning's itinerary included a visit to one of the "anticipated places." Nsambya babies home is where young men and women can spend time with the orphaned babies. This was a different experience.
The students were told their parents had abandoned the babies, and some infants were left as soon as they were born. It was all very sad. Was this true, some asked; the answer from John Kasule, the child welfare officer, was a solemn "Yes."
It sounded unbelievable, but the students were faced by the reality of abandoned compassionate love. Many kept carrying the babies with smiling innocent faces. It was so hard to believe that someone would throw away all of this innocent love. It was a different situation for me to see someone offering love and tenderness to these needy children.
The babies are here without the slightest idea of what or where they are. To them, they are at home; this is where they were born.
Love, compassion and joy filled the compound as a new day started for the babies with the visitors bringing in new life. The day was changed completely, from the look of this; it had absolutely a lot to offer. The visitors embarked on cleaning rooms, washing clothes, carrying firewood to the kitchen and giving the babies a mother's warm arm.
Two year old Moses was the happiest of the day, together with Melanie and Jolly. He had found what he probably had been looking for as he happily played with Jolly who kept on carrying him, tickling and throwing him up and down. They had the most fantastic day, to the envy of 6 month old Dominic Ssemakula.
Hard work was exhibited and the students handed over an assortment of goodies for the children. Janet Blair, the science teacher, donated over 350 pound sterling to John Kasule that had been contributed while home.
"This is to make a change in their lives," Janet said.
After this outstanding experience the team headed to Iganga where they visited a clinic started by group member Dennis Lukwago. They delivered medical equipment and drugs to the clinic that serves the rural people in the district.
Dennis is a Ugandan working Experience Africa. This trip was one that he had managed to organize to promote Africa with an emphasis on Uganda.
At the end of the tour, some of the students had already expressed their desire to stay a little longer and make future trips back. From now on, when any of these students hear stories about the Uganda war, they know a little bit about the reality of the rest of the story.
---
more in Travel
Fear of Flying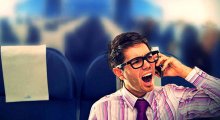 I'm not afraid of flying . . . I hate landing.
Bratislava and Slovakia
In the summer of 2003, I seized the chance of a personalized invite to Bratislava. Upon arriving at the city's train station from Budapest, I was collected by Tómaš, a Slovakian I had met in Vancouver, who was then toiling as a tech wizard for Orange telecom. On this piping hot day, Tómaš and his high-IQ biologist wife Katrina drove us in a smart new Skoda (the famous Czech car) to an ice cold crystal lake on Bratislava's outskirts. Here, amongst the tolerance of naked or non-naked bathers, we could happily cool ourselves off before proceeding to eat a Slovakian staple, apricot jam-filled dumplings, that were prepared by his mother,.
Pumped in Poland
Grey and impoverished, a downtrodden land inhabited by dour cynics. This was my perception of Poland prior to going there.
Circumnavigating an Insane Planet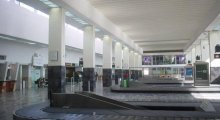 Say what you will about traveling light, it is a sound theory, and one which I usually adhere to, but if you happen to be on an around the world journey, traveling lets say, from Perth on the West Coast of Australia to the United Kingdom up into northern Scotland, then flying across the Atlantic to Toronto and from there down to San Francisco, over to Sydney and finally back home to Perth again, as my wife and I did last year, you will no doubt find that the notion of traveling light is simply not a feasible plan.