Travel Vs Backpacking
Dont get me wrong, travelling is great. In fact, if I hadnt run out of money, or felt the pressure from my parents to come home and start my "adult life". I would probably still be out there, living it up in Australia and New Zealand. But the reality of it is, in my opinion, that unless you really search for the unknown, backpacking around the world has become not much more than an extended holiday.
There are still places that offer you a chance to really explore a country and see things youve never seen before. Parts of South America, India, Africa and China are all sitting there waiting and enticing those who dare to be different.
I had hoped that I would go out to Australia and have my eyes opened to a new type of living. Where I could go into the outback and camp out under the stars, cooking on the campfire and carrying my belongings on my back. I did get to do that for five days. But it was a guided Tour, where our food was cooked for us, we were driven from one beauty spot to the next, and 100 metres away, camped another Tour load, hoping for the same type of mystical experience.
Australia is packed to bursting with backpackers. The bars are filled with Europeans and Americans, all keen to drink the amber nectar. The parties last all night and usually continue throughout the day. And for those that arent partying? They tend to be working. Temp jobs, bar jobs, grape pickers. You name it, backpackers will do it, in an attempt to earn enough money to keep them out there for that little bit longer.
For me, my travelling experiences were fantastic. I came back ready to take whatever life decided to throw at me. I was more confident, having met hoardes of people whilst I was away. And I had fulfilled several ambitions, such as swimming with wild dolphins, watching the sunrise over Ayers Rock and jumping out of a plane at 12,000 feet. But I was fully aware that never once did I stray off the beaten track. Did I ever see the real Australia? I doubt it. But I saw enough to know the people are fantastic, the air is clean and the opportunities are endless.
The problem with any part of the world that leaves you breathless with wonder is that it will never remain a mystery for long. Take, for example, Ko Phi Phi in Thailand. Once it used to be a quiet, mystical little island, that few people knew about. Out came "The Beach" with Leonardo DiCaprio and before you know it, the island is rammed with tourists. The toilet systems cant cope, the rubbish has overflowed and what used to be a beautiful haven has become a jaded tourist destination.
Thailand is fast becoming the place to go. Whether its a two-week holiday or a six-month trip to discover yourself, more and more people are making the trip to see what there is to offer. From the fast, somewhat seedy lifestyle in Bangkok, to the full moon parties on Koh Samui, to the laid-back atmosphere on the coastline, theres something for everyone.
Thailand was a great place for me. I spent a week scuba diving, earned my PADI certificate and spent the rest of it taking time out to relax and enjoy the lifestyle. But once again, I didnt see much of the real Thailand. I saw what the Thailand tourist industry wanted me to see. So you have two choices facing you when you get on that plane. One, if you really want to be a "proper" traveller and see the reality of the country youre visiting, then throw your lonely planet in the bin and just follow your nose and see where it takes you. Or two, accept that while youre away youll have a great time, see plenty, meet more people than is humanly possible and return home refreshed and ready to take whatever path youve chosen for yourself in the real world. But be aware that option number two isnt really about the "travelling".
Ive had to swallow my pride and admit that my trip wasnt so much a discovery of the big wide world, but just a chance to enjoy the good things that life has to offer. And as far as Im concerned, thats all right by me.
---
more in Travel
Fear of Flying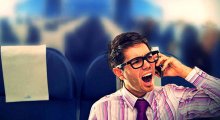 I'm not afraid of flying . . . I hate landing.
Bratislava and Slovakia
In the summer of 2003, I seized the chance of a personalized invite to Bratislava. Upon arriving at the city's train station from Budapest, I was collected by Tómaš, a Slovakian I had met in Vancouver, who was then toiling as a tech wizard for Orange telecom. On this piping hot day, Tómaš and his high-IQ biologist wife Katrina drove us in a smart new Skoda (the famous Czech car) to an ice cold crystal lake on Bratislava's outskirts. Here, amongst the tolerance of naked or non-naked bathers, we could happily cool ourselves off before proceeding to eat a Slovakian staple, apricot jam-filled dumplings, that were prepared by his mother,.
Pumped in Poland
Grey and impoverished, a downtrodden land inhabited by dour cynics. This was my perception of Poland prior to going there.
Circumnavigating an Insane Planet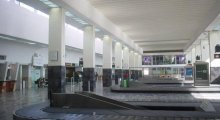 Say what you will about traveling light, it is a sound theory, and one which I usually adhere to, but if you happen to be on an around the world journey, traveling lets say, from Perth on the West Coast of Australia to the United Kingdom up into northern Scotland, then flying across the Atlantic to Toronto and from there down to San Francisco, over to Sydney and finally back home to Perth again, as my wife and I did last year, you will no doubt find that the notion of traveling light is simply not a feasible plan.