4 Western U.S. Cities to Add to Your Must-Visit List

The western part of the United States is home to some of the nation's most fascinating cities. With so much to see and do, these exciting locations should be on any traveler's bucket list.
San Francisco, California: Buzzing City by the Bay

Image via Flickr by Dougtone
The jewel of the Bay Area, San Francisco is a picturesque coastal city known for its liberal attitudes and cultural diversity. Enjoy the excitement of Fisherman's Wharf where you can board the ferry to Alcatraz Island, browse the stores at Ghirardelli Square, visit the aquarium and sunning sea lions at Pier 39, and sample some of the best seafood you'll ever taste. 
While it's a little far from the action, many visitors prefer to stay in South San Francisco to avoid the crowds.
South San Francisco hotels
are relatively affordable and convenient to the city's airport.
Redlands, California: Peaceful Californian City With a Small-Town Feel
Redlands is only 63 miles east of Los Angeles, but it feels a world away from California's largest metropolis. Here you'll enjoy a quieter vacation with easy access to San Bernardino National Forest's hiking trails and more than 140 acres of parklands. 
History buffs will be in their element, with A.K. Smiley Public Library, the Redlands Central Railway Company Car Barn, the Mill Creek Zanja, the Beverly Ranch, and several other sites listed on the National Register of Historic Places.
Redlands hotels
will put you close to these historic properties and to local restaurants specializing in sushi and Mexican fare.
Redmond, Washington: Bike-Friendly Tech Center
You might know Redmond as the home of Microsoft and Nintendo, but this King County city is more than a tech hub. An easy 30-minute drive from Seattle-Tacoma International Airport, Redmond is home to beautiful parklands and Redmond Town Center, an outdoor mall with a fascinating mix of big-name stores and mom n' pop boutiques. The visitors' center at the Microsoft campus provides an insight into the history and operation of one of the world's leading technology firms. Eating out in Redmond won't break the bank, with all-you-can-eat Indian buffets and Italian family restaurants offering affordable and delicious meals.
Redmond is also home to Washington's only velodrome and numerous cycling trails.
Hire a bike
from a local store or selected
Redmond hotels
to explore the city on two wheels.
Boise, Idaho: State Capital Delivers For Tourists
Boise is Idaho's state capital and its largest city, but unlike many metropolises, it's not a place where you're encouraged to stay indoors. Its location at the base of the Rocky Mountains lures travelers who enjoy hiking, skiing, boating, cycling, and other
active pursuits
. When you've worked up an appetite, try one of the
gourmet restaurants downtown
. The city streets can get crowded on game days, so book
a Boise hotel
near local sporting venues to easily cheer on the Idaho Stampede, Idaho Steelheads, or the young football heroes from Boise State University.
When exploring the West, these fascinating cities are a must. Take your time to discover the unique attractions and experiences that make each one special.
---
more in Travel
4 Cities to Visit on Your Southern U.S. Road Trip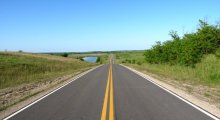 Each of the 16 states comprising the American South has a unique culture and history that attracts millions of visitors every year.
First non-stop flights between UK and Australia announced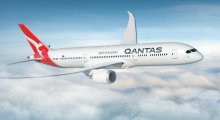 The first non-stop flight between Perth, Australia and London, UK, is set to depart today, Saturday. The flight will take just over 17 hours and is 9000 miles (around 15 000 km) long. The flight is operated by flag carrier of Australia, Qantas.
4 Reasons Having Wi-Fi on Your Flight Is Worth the Cost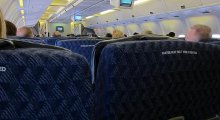 Flying is stressful, no matter how eager you are to reach your destination, and it can be boring beyond all belief.
Travel to Egypt: Things that will surprise you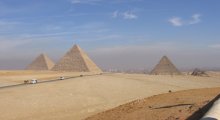 Travel to Egypt to discover its true history told by the ancient ruins and the Nile River. Travelers can now obtain a visa for Egypt by applying through an online electronic system.
7 Things You Aren't Told Before Visiting New York City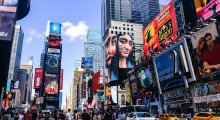 New York City has been featured in numerous movies over the years. Little wonder that many tourists will feel familiar enough with the city to visit without doing much research or talking to their New Yorker friends.