7 Things You Aren't Told Before Visiting New York City

New York City has been featured in numerous movies over the years. Little wonder that many tourists will feel familiar enough with the city to visit without doing much research or talking to their New Yorker friends. The result is that what was supposed to be a fun and memorable experience ends up as nightmarish and depressing.
Something as simple as understanding the meaning of
commonly used New York words
can go a long way in making your visit worth treasuring for life. Here are things a large number of visitors to the Big Apple are often unaware of.
1.Brace for Commute Delays
It won't take long after you arrive to discover New Yorkers think every part of the city is within a twenty minutes' commute. At first, that will sound believable when you see the abundance of yellow cabs, Ubers and subway options.
On some days, getting around is easy and fast. Often though, traffic, subway delays and other unforeseen mishaps can disrupt your movement. To avoid disappointment, allow for these delays in your planning. For example, if you expect it to take you 10 minutes to arrive to that Broadway show, plan for 20.
2.There's a Way to Hail a Taxi
You've probably watched dozens of films where the central character rushes to a New York curb and flags down a random taxi. It isn't that straightforward in real life. If you want to call a cab, you should stand on the curb, raise your arm confidently and look straight at the cars.
Look out for taxi tops whose lights are on as this means they are empty and available. Lights off means the cab has a passenger on board. If the 'off duty' lights are on, the taxi is empty, but won't stop for passengers.
3.Avoid Empty Subway Cars
The subway is reliable, safe and a relatively fast way to get around. However, when boarding, pay attention to the behavior of the locals. If you notice all the subway cars are packed to the brim with the exception of one oddly empty car, there's probably a valid reason.
Tourists may dash for the empty car in the mistaken belief that they've landed a rare opportunity to travel in relative comfort. If one or two cars are empty on an otherwise overcrowded train, perhaps the AC is faulty or a pungent smell has made riding in them near impossible. At night, there's an additional reason to
avoid empty cars
: personal safety.
New York is called the city that never sleeps, but referring to it as the city that's always walking would just be as accurate. New Yorkers are notoriously blunt and have a short fuse. If you really want a local to give you an unflattering piece of their mind, dare to stop in the middle of the sidewalk to people-watch, marvel at the buildings or take a picture.
The masses move along the sidewalk like a well-choreographed dance. When tourists dead stop in their tracks to take a photo of the One World Trade Center or Empire State Building, it disrupts movement and is a source of frustration. If you need to take a picture, step to the side.
As a side note, don't walk over cellar doors and metal grates. While the overwhelming majority hold firm, there is always a horror story or two about them. Better safe than sorry.
5.It's Tough for Young Solo Female Tourists
New York isn't a walk in the park for the young female visitor traveling alone. It's certainly a great and fascinating city, but it's sad that women have to prepare to experience some form of sexual harassment if they are unaccompanied.
This is not unique to visitors since even young female New Yorkers walking or commuting solo will occasionally be subject to patronizing comments. Of course, countless solo women still visit New York City every year. Taking common sense precautions certainly helps.
Walk away, put on headphones or maybe take a look at a
hop-on hop-off bus tour map
to avoid areas where street interaction may leave you vulnerable.
6.Don't Limit Yourself to Manhattan
Manhattan rents are soaring. Historic storefronts and small business owners have been forced to either shut down or move to cheaper boroughs. Stellar shops and charming restaurants are opening all over Queens and Brooklyn as business owners and city residents alike head to more affordable areas.
Whereas Manhattan remains the quintessential New York many visitors come to see, it's just as important to tour the other boroughs if you really want to experience the unique styles and flavors that have make New York famous.
7.Don't Buy Anything Off the Street
New York has tons of good things going for it, but it's also scammer central. You'll meet many people who will be willing to promise you anything in order to take your hard-earned cash. Tourists are particularly vulnerable.
If you are walking along a busy sidewalk and someone hands you a flyer announcing a free or unrealistically cheap show where a famous star will be performing, don't buy it. Such shows rarely include any noteworthy performer and those that claim to be free usually require you to buy a drink worth a certain minimum amount.
Also, never buy water bottles on the street. Walk to the nearest bodega instead.
New York is called the City of Dreams
because of the many entrepreneurs, artists and other dreamers who hope to take advantage of the many opportunities this concrete jungle has to offer. Whereas there's a lot you need to know before your plane touches down on the JFK or LaGuardia tarmac, these tips will get you moving in the right direction from the get go.
---
more in Travel
What are the cheapest places to live in the world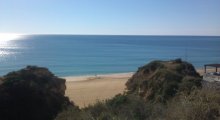 If you live a lifestyle where you can travel and work at the same time, but your work is not the highest paying one in the world, you might want to know what the cheapest places to live in the world are.
The most expensive countries to rent an apartment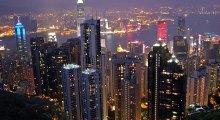 As a digital nomad who can work anywhere, who just needs a laptop and access to internet, you are probably always on the lookout for new countries to consider going to, or make sure you would pass some others. This is the second list, the list of most expensive countries to live in.
Travel safe and smart: Be prepared for anything during your trips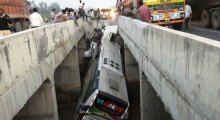 Traveling is fun, and mostly it's all fun and games, and nothing to worry about. But problems can always arise from the most unexpected things. Because of that, whenever you go traveling, make sure you have the basics covered, just in case.
Travel Tips for Dog Owners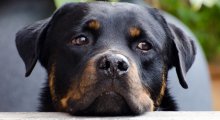 When you are going on a road trip, you might want to take your beloved dog with you. This is totally understandable but if you want to do this it is important that you understand the guidelines.
4 Western U.S. Cities to Add to Your Must-Visit List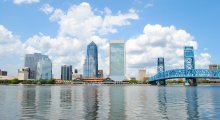 The western part of the United States is home to some of the nation's most fascinating cities. With so much to see and do, these exciting locations should be on any traveler's bucket list.