Learn Everything About The Electronic System For Travel Authorization

The Electronic System for Travel Authorization (ESTA) is a web-based program that determines whether you are allowed to travel to the United States. Completing it is required if you want to go to the US, but not many people know all the details.
Today we will explain you all the ESTA details so that you will be able to plan a trip to the United States without facing any problems.
If you have your passport and you have already decided that you want to travel to the United States, the next step should be to
complete the ESTA registration form
, since it is very important. You can request an ESTA form if you live in one of the countries that have signed up to the Visa Waiver Program (VWP).
You should know that the ESTA form remains valid for another two years, so don't be afraid to fill in the application as soon as possible. However, if you do change your passport during those two years, you will have to request a new ESTA.
Applying for ESTA is incredibly simple. Just go to their website and you will find an application form. However, if you find the form too complicated you should know that you can get help online, for a fee. There are organizations such as esta-aanvragen.nl or e-visums.nl/usa. The ESTA form is not free either, and you will have to pay $14 for it.
After you complete your form, you should receive your response right away. If you application is approved, you won't have to worry about anything. However, it there are certain cases when it might take more time, and you will see that it is 'Pending'. Finally, your travel might not be approved, which means that you will need to go to the US Embassy or the consulate and see if you can obtain a visa.
It is obligatory to request an
Electronic System for Travel
Authorization form if you want to stay in the United States for up to 90 days or if you catch a connecting flight to the US. However, if you have a work, student or tourist visa, you won't have to request and ESTA form.
While an approved ESTA form means that you are allowed to enter the United States, but ultimately the border control authorities are the ones who make the final decision. Arriving in the USA without ESTA might make you get detained or sent back home, you make sure that you apply for it.
The Electronic System for Travel Authorization is a program that was created after the 9/11 events so that it is possible to filter the citizens who want to come to the United States. It works just fine for emergency travelers since it is supposed to work almost instantly. It only role is to protect the US security by keeping outside any persons that might have malicious intentions.
---
more in Travel
What are the cheapest places to live in the world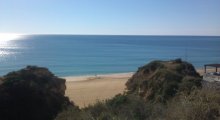 If you live a lifestyle where you can travel and work at the same time, but your work is not the highest paying one in the world, you might want to know what the cheapest places to live in the world are.
The most expensive countries to rent an apartment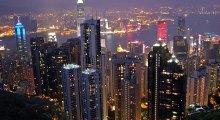 As a digital nomad who can work anywhere, who just needs a laptop and access to internet, you are probably always on the lookout for new countries to consider going to, or make sure you would pass some others. This is the second list, the list of most expensive countries to live in.
Travel safe and smart: Be prepared for anything during your trips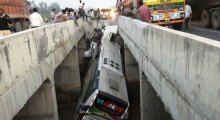 Traveling is fun, and mostly it's all fun and games, and nothing to worry about. But problems can always arise from the most unexpected things. Because of that, whenever you go traveling, make sure you have the basics covered, just in case.
Travel Tips for Dog Owners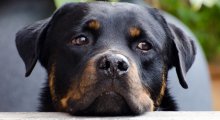 When you are going on a road trip, you might want to take your beloved dog with you. This is totally understandable but if you want to do this it is important that you understand the guidelines.
4 Western U.S. Cities to Add to Your Must-Visit List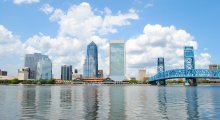 The western part of the United States is home to some of the nation's most fascinating cities. With so much to see and do, these exciting locations should be on any traveler's bucket list.