Orlando for Grown-Ups: 3 Things You Must Do

Orlando isn't just for kids. With world-class entertainment, outstanding dining options, and a nightlife that stays hot year-round, Orlando is a great vacation spot for grown-ups, too.
If you're planning a
United States vacation
to Orlando for business or pleasure as an adult, here are some of the best things to do, sans kids:
If you're a roller coaster fanatic, Orlando offers your pick of fast, furious options at every big-name theme park. Start off by getting your blood pumping at Universal Studio's Islands of Adventure by riding the Incredible Hulk Coaster or Dudley Do Right's Ripsaw Falls Water Ride. For more good times head to the main Universal Studios park to enjoy exhilarating film-inspired thrill rides like Revenge of the Mummy and the Jurassic Park ride. Walt Disney World has world-famous coasters in its four parks, including Aerosmith's Rockin' Roller Coaster at Hollywood Studios and Expedition Everest at Animal Kingdom. Even SeaWorld has hopped on the roller coaster bandwagon in the past decade, adding speedster options like the Orlando's longest, fastest and tallest roller coaster, the Mako.
Visit 11 countries in one day.
At Walt Disney World's Epcot Center Theme Park there's no shortage of adventure to be had. Epcot offers the unique opportunity to visit, and explore, 11 separate countries from all around the world. Try to time your visit with Epcot's annual Food and Wine Festival that allows you smaller-sized portions of signature dishes and drinks from around the world. The countries are walkable so you can stroll at your own pace. Be sure to stick around for the fireworks show each night at dusk.
Hit up the local nightlife.
Visitors and residents alike in Orlando like to party, so take advantage. If you're looking for some local flavor outside the theme parks, head to the Wall Street area in downtown Orlando. Here you'll find themed bars and nightclubs intermixed with food options along the walk. While downtown, enjoy the festive atmosphere at Frosty's Christmastime Lounge or the ultra-exclusive speakeasy known as Hanson's Shoe Repair.
If you plan to stay close to the theme park area, head to Universal's CityWalk for dinner at Cowfish which offers unique menu items like Burgushi - an imaginative blend of burgers and sushi - before heading to the real reason to visit this location: Rising Star. This unique karaoke experience allows you to get in on the action with real backup vocalists and live-band that accompany any rendition you choose to belt out.
Whether you choose to drink around the world at Epcot Center or belt your heart out to your favorite karaoke tunes at Rising Star, you're sure to have a wonderful time exploring the City Beautiful as an adult.
Make sure you add grown-up accommodations to your itinerary when planning your Orlando trip. Westgate Resorts offers on-site accommodations like spas, restaurants, bars and golf to make your
stay in Orlando
even more sophisticated.
Katie Parsons lives in Central Florida and works with Westgate Reservations. She is the creator of the blog Mumbling Mommy where she writes about parenting, working remotely and traveling.
---
more in Travel
What are the cheapest places to live in the world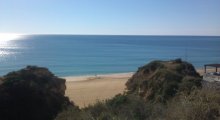 If you live a lifestyle where you can travel and work at the same time, but your work is not the highest paying one in the world, you might want to know what the cheapest places to live in the world are.
The most expensive countries to rent an apartment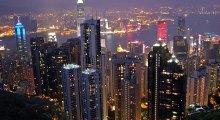 As a digital nomad who can work anywhere, who just needs a laptop and access to internet, you are probably always on the lookout for new countries to consider going to, or make sure you would pass some others. This is the second list, the list of most expensive countries to live in.
Travel safe and smart: Be prepared for anything during your trips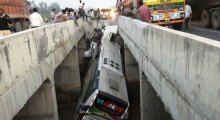 Traveling is fun, and mostly it's all fun and games, and nothing to worry about. But problems can always arise from the most unexpected things. Because of that, whenever you go traveling, make sure you have the basics covered, just in case.
Travel Tips for Dog Owners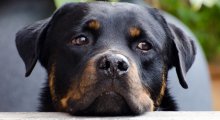 When you are going on a road trip, you might want to take your beloved dog with you. This is totally understandable but if you want to do this it is important that you understand the guidelines.
4 Western U.S. Cities to Add to Your Must-Visit List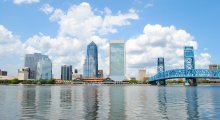 The western part of the United States is home to some of the nation's most fascinating cities. With so much to see and do, these exciting locations should be on any traveler's bucket list.