3 Outstanding Destinations to Visit in the USA

Thinking of traveling to the United States of America? The land of liberty and freedom is filled with amazing places to visit, food to taste and cultures to experience. Traveling the USA will take years if you plan to do it all in one trip.
Most of us don't have this kind of time available, so if you are planning your trip, then we have put together our top three destinations in the USA for you to choose. Any one of them will make for a remarkable vacation or travel experience, and if you can go to all three places then you will experience the vacation of a lifetime.
The Southern California desert is not just a desert wasteland, it is home to some of the USA's most famous people, with former pop and rock idols such as Elvis Presley and Frank Sinatra choosing the town as their residence. Today, the town's streets are filled with glamorous piano bars and lined with retro style storefronts that capture your attention as your walk down the sidewalk.
Nestled at the foot of the San Jacinto Mountains, Palm Springs is undergoing a revival that has brought the vibrant city to the attention of the American elite, who have flocked to the town to purchase property and enjoy the warm, dry air. The diversity of the town's culture and residents is astounding, from actors and musicians to sports stars, travelers, and hipsters, Palm Springs is a retro experience that oozes the American dream.
If you dream of snow-capped mountains and beautiful white powder, then Aspen is the American destination for you. This town is nestled in the Rocky Mountain range and is home to the world's finest ski resorts. Spend your days exploring the mountains and skiing the slopes before defrosting your cold toes and fingers in front of a roaring log fire in your ski cabin.
Aspen has long been a destination of the American elite and the atmosphere of luxury and wealth resonates all throughout the town. For those that do not ski, there are luxury boutiques for high-end shopping and fine restaurants to enjoy a meal.
In terms of winter wonderland status, few destinations can compare to Aspen. This scenic winter wonderland will provide you with everything you need to make the vacation of a lifetime a snowy reality.
A trip to the United States isn't complete without a visit to the legendary city of New York. The
Big Apple
is best known as the
city that never sleeps
and when you arrive at JFK airport it is easy to see why it was given this moniker. New York is bursting with energetic activity. People are out on the streets at any time of day or night, with restaurants and cocktail bars staying open well into the early hours of the morning.
The culture and population of NYC are so diverse, with immigrant communities making up the majority of the population. This cosmopolitan aspect of the world's most well-known city adds to the visual experience, with each of the five boroughs offering a completely unique experience. Take a cab over the Brooklyn bridge and arrive on the island of Manhattan where you can take in a Broadway show and enjoy a meal in one of the world's most famous restaurants.
Enjoy luxury, high-end shopping on 5th Avenue and relax with a cocktail on the deck of one of NYC's luxury hotels as you watch the light fade over the dramatic skyline littered with astounding skyscrapers. Traveling through New York City defines the American experience and is a must for anyone visiting the country.
Traveling to the USA may involve some visa requirements depending on the passport you hold. There are many countries that offer visa-free access to the USA. If you want to learn more about the USA visa waiver program, visit
https://www.e-visa-usa.com
for the details.
---
more in Travel
Why traveling to India is easier than ever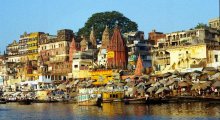 Traveling is not all about booking a flight and packing a bag. All experienced travelers know that it requires more than that.
Have you ever thought about buying life insurance?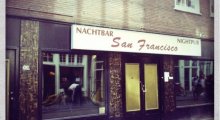 No. This story is not about life insurance. In general it has actually nothing to do with life insurance. But then again it sort of does. And weed.
A few memories from travelling to Morocco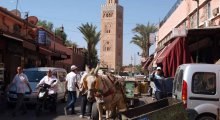 A few years ago we decided to go travelling, somewhere, didn't really matter where as long as it was a warm destination and ideally wouldn't cost us an arm and a leg to get there.
Things to do in San Juan, Puerto Rico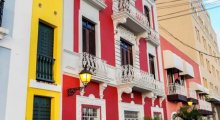 The city of San Juan was founded in 1509 as a walled city protected by multiple forts. Due to it's strategic location it was considered the Gibraltar of the West Indies and over the course of history withstood multiple attacks both from the Dutch and British.
65.6 million people are displaced worldwide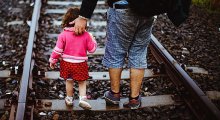 According to UN refugee agency, there are now roughly 150 times more people displaced in the world than there are people in the tiny nation of Malta.