Norwegian to offer $65 transatlantic fares

Low cost airline Norwegian is planning to start offering transatlantic flights with ticket prices starting at just $65 one way.
Norwegian is planning to start flying on 10 new routes between United States and Europe starting from mid June 2017.
Considering the current lowest prices, the $65 price tag will definitely be a huge selling point, independent of the fact that the number of seats with that price will be extremely limited. Next tier of prices will be sold at $99, and the rest at higher prices. However, compared the prices other companies are currently offering, Norwegian will be a market changer.
Norwegian Air spokesman Anders Lindström said that "I pay for what I want, you pay for what you want. We don't pay for what everybody else on the plane wants."
Norwegian will be flying from and to Edinburgh, Belfast, Cork, Dublin, Shannon and New York state, Providence, Rhode Island, and Hartford, Connecticut.
---
more in Travel
Risky behaviour on holiday - 44% of Brits have put themselves in potentially dangerous situations
New research suggests that many people have put themselves on potentially dangerous situations when on holiday, behaving differently than they would do at home.
Thinking of going to a holiday? Then please don't be a moron!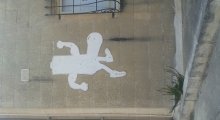 Many of us like to travel around the world whenever we can do it - meaning, whenever we have enough time, and money, to do that. Being on a holiday should be fun, and obviously, you should enjoy it.
How to Stay Safe While Travelling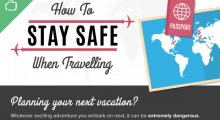 This infographic was brought to you by Baltictravelcompany.com....
Travelling To The PGA Championships 2015: Top Tips To Help You Get The Most Out Of Your Golf Holiday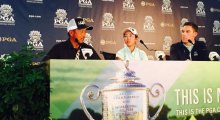 As one of only four golf majors each year, the PGA Championship is a very prestigious event indeed. If you are lucky enough to be heading to Whistling Straits this year there are a few handy tips you can keep in mind in order to get the most from the experience.
Tours to Go: Last Minute Hot Tour Deals in Australia Now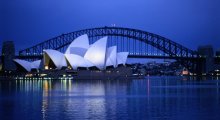 Have you ever thought about visiting Australia? I have a few friends who have taken a work & travel vacation in Aussieland, spending their work time in vegetable and fruit farms, moving furniture, doing the work of an administrator or cleaner at local B&B's. Whatever they have found, they have made it work.
Something a bit different in London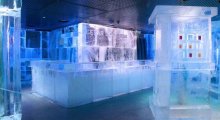 Many people will make their way to the capital for parties and nights out. There are so many options of things to do and people are always looking for the unusual. While ideas such as the London Eye are now well known, there are still a few gems to explore.
Can you imagine what the travel industry will look like in the future?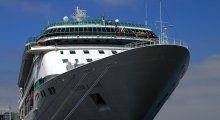 It's possibly one of the questions people like you and me wonder about every day, well, whenever we don't feel like working and try to go into the clouds for a bit. Will there still be airplanes? Will there be spaceships?
A Few Novelties Your Grandfather Never Thought To Bring On A Camping Trip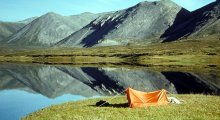 OK, it's 2015 and you're getting set for a camping trip in the back country, which will require a bit of hiking to get you far away from roads and parking lots. This is not car-camping. This is true, rugged, outdoor camping. Old fashioned camping, if you will – hiking in which you earn the view of the scenery with your own legs and feet.
Top Five Cities For Gay Men in 2015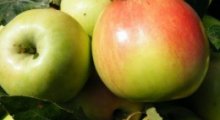 It is time for the listing of the top cities for gay men in 2015. Though society has gotten more accepting of the lifestyle, some areas remain better choices for gay men to live, vacation and visit. Here are those cities.
Paris vs. Rome - how do they compare?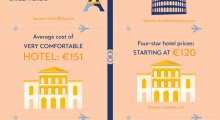 Two big cities, capitals, Paris with its population of roughly 2.3 million (or its urban area population of 10.5 million people) and Rome with its population of close to 3 million. Both known worldwide for their reputation as a great travel destinations. Each with their own things that pop into our minds when we think of them. Someone tells you Paris, and in a moment you'll say Eiffel Tower. Or someone shouts out loud the name Rome and you'll instinctively think of the Colosseum.