Travelpony.com - the best place to save huge on hotel rooms

Just recently I happened to find myself on a new hotel booking site called TravelPony. Why pony? As they say on their site, getting hotel rooms with better prices than anywhere else could be compared to getting yourself a pony you've always wanted.
What makes them different from other big hotel booking websites is the way they promote themselves. They don't spend huge amounts on marketing their site. Instead, they let their users do this job for them, and in exchange they give the users some serious discounts that range anywhere from 10% to 45%, sometimes even up to 75%. And this means some serious savings to you. The idea is simple - if you're willing to share a post in your social account that mentions TravelPony, you get a deal. And not only. Additionally people can also earn $25 travel credit by referring friends (who will also get travel credit in the amount of $35).
Some people have referred to them like "TravelPony is like crowdsourcing hotel rooms." While it might not be exactly like so, the fact is that they are offering really nice offers, compared to pretty much any big travel site out there, including Booking.com.
If you're looking to book the cheapest end hotels, they might not be for you, the prices of the hotels they work with seem to start at around $50 (minus discounts) and currently their database contains 20 000 hotels in locations around the world. But for hotels in this range they really offer great savings. In addition to the main discounts they often also offer 5 or 6% extra discounts.
I was somewhat hesitant the first time I checked them, so I actually tried to compare them with Booking, which from my past experience, has been able to offer pretty much the best prices for anything. I checked hotel prices in places I have visited in the past or will most likely be visiting in the near future. My search selections were the following:
Date: September 12 - September 13, 2014
Number of people: 1
And here are the results. Note that at the time of making the comparison, there was also an additional 5% discount available at
TravelPony.com
.
Best Western Hotel Inca in Porto, Portugal
Booking price: $88
TravelPony Price: $92 - 15% ($13) minus another 5% ($6.50) = $72.5.
Total saving per night: $15.5
Tulip Inn Oasis in Agadir, Morocco

Booking price: $59
TravelPony Price: $63 - 10% ($6) minus another 5% ($3) = $54
Total saving per night: $5
Best Western Kemaris in Biarritz, France

Booking price: $131
TravelPony Price: $121 - 10% ($11.50) minus another 5% ($5.75) = $103.75
Total saving per night: $27.25
Crowne Plaza Milan Malpensa Airport in Milan, Italy

Booking price: $111
TravelPony Price: $74 - 10% ($7) minus another 5% ($3.50) = $63.5
Total saving per night: $47.5
As you can see, in case of the mid-range hotels you can really get huge savings. For the sake of being 100% truthful, I also found a few hotels with pretty much the same prices as in Booking, but in most cases the prices are cheaper or way cheaper with TravelPony. The next time you go traveling you should definitely try them out. I will. In September-October already. Check out
TravelPony.com
today!
---
more in Travel
Ryanair - how can they fly with their prices?
Ever wondered how Ryanair can fly with such low prices? And how does Ryanair make money? Does Ryanair make money at all? And how much does a Boing 737-800 flight hour cost anyhow?
What are the cheapest places to live in the world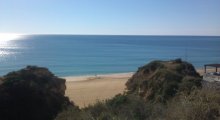 If you live a lifestyle where you can travel and work at the same time, but your work is not the highest paying one in the world, you might want to know what the cheapest places to live in the world are.
The most expensive countries to rent an apartment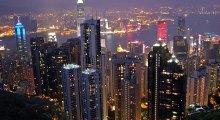 As a digital nomad who can work anywhere, who just needs a laptop and access to internet, you are probably always on the lookout for new countries to consider going to, or make sure you would pass some others. This is the second list, the list of most expensive countries to live in.
Travel safe and smart: Be prepared for anything during your trips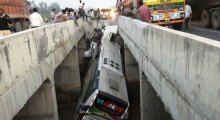 Traveling is fun, and mostly it's all fun and games, and nothing to worry about. But problems can always arise from the most unexpected things. Because of that, whenever you go traveling, make sure you have the basics covered, just in case.
Travel Tips for Dog Owners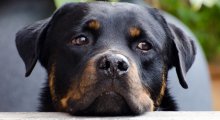 When you are going on a road trip, you might want to take your beloved dog with you. This is totally understandable but if you want to do this it is important that you understand the guidelines.