Things to do in Cancun

Four decades ago, few knew of Cancun as it sat deserted in the Caribbean. Made up of sand dunes in the shape of a '7', it became a small fishing town in the seventies until its full potential was released, making Cancun what it is today. Powdery white beaches and turquoise waters set the scene for what is arguably one of the best spring break destinations, but that's not all this charming city has to offer.
Sitting pretty in south-eastern Mexico on the coast of the Yucatan Peninsula, Cancun dishes up an attractive mix of water sports, eco-adventures, bustling nightlife, magnificent Mayan archaeological sites and a range of cultural activities – all of which can be enjoyed on
Cancun holidays
.
This Mexican gem which is now a huge resort can be explored within its two parts: the downtown area, which is filled with markets and local eateries; and the Hotel Zone, which is bursting with electric nightclubs, restaurants and shopping malls. All this and more can be discovered when booking a trip to Cancun with Direct Holidays.
A pristine beach
The coast was once made up of jungle, marshes and undiscovered beaches, with a name meaning 'pot of snakes', or 'nest of snakes' in Maya. It has since come to be a flawless stretch of beach territory, carrying on for 22 kilometres along the world's second largest coral reef. On the north side of the shore, tranquil waters can be explored, with a small island protecting the shoreline from the open sea, while to the east, the crystal clear waters can be enjoyed with more vivacious waves.
Vibrant nightlife
Enter the Hotel Zone and an extensive choice of night clubs are at your disposal. From swanky clubs to sports bars and easy-going lounges, the nightlife can suit all palettes, with a selection of restaurants to do the same. Whilst Cancun is renowned for its energetic after-hours life, you can also enjoy a more laid-back evening with events such as the ballet taking place in the convention centre.
The Mayan zones
Mexico as a country is rich in Mayan history, with one of the best-preserved sites being just a 90-minute drive away from Cancun. Day trips to Tulum run frequently from the city, where the site of a once bustling civilisation can be explored, alongside historical Mayan temples and castles. There are some smaller Mayan remains within Cancun itself, with El Rey being located within the Hotel Zone and El Meco situated just outside the city, heading towards Punta.
---
more in Travel
What are the cheapest places to live in the world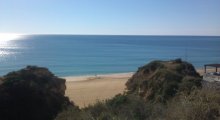 If you live a lifestyle where you can travel and work at the same time, but your work is not the highest paying one in the world, you might want to know what the cheapest places to live in the world are.
The most expensive countries to rent an apartment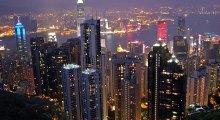 As a digital nomad who can work anywhere, who just needs a laptop and access to internet, you are probably always on the lookout for new countries to consider going to, or make sure you would pass some others. This is the second list, the list of most expensive countries to live in.
Travel safe and smart: Be prepared for anything during your trips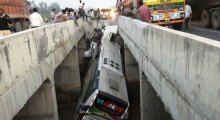 Traveling is fun, and mostly it's all fun and games, and nothing to worry about. But problems can always arise from the most unexpected things. Because of that, whenever you go traveling, make sure you have the basics covered, just in case.
Travel Tips for Dog Owners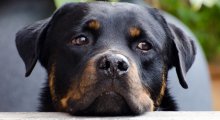 When you are going on a road trip, you might want to take your beloved dog with you. This is totally understandable but if you want to do this it is important that you understand the guidelines.
4 Western U.S. Cities to Add to Your Must-Visit List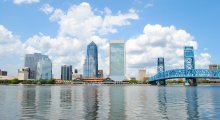 The western part of the United States is home to some of the nation's most fascinating cities. With so much to see and do, these exciting locations should be on any traveler's bucket list.