Have you ever been to Okinawa?

Whenever you visit a new destination, a place you've never been to before, the best idea is to get to know the locals and try to hang out with them. And in Okinawa it's no different. You may actually find people in Okinawa more friendly than anywhere else.
Of course, this is far from being the only reason to visit Okinawa, Japan.
Okinawa is made up of more than 160 islands of which only roughly third are inhabited, so there's a lot to see, a lot to discover.
If you're a movie fan in ages 30+ you might remember Okinawa from Karate Kid Movies as Okinawa islands were where the movies came from. And for a reason, as Karate originated in Okinawa.
Okinawa also offers the visitors simply beautiful sunny beaches with crystal blue waters, coral reefs as well as jungle trails. If you've never been to Japan at all, this might be the best place to start your travels as it's considered to be Japan's most unique and most attractive destination. After all, nice people, gorgeous beaches and lots of activities, what else do we really need.
The best time to visit Okinawa is between October and March, during the off-season where prices are down and there are no huge crowds. The temperatures are great and waters warm enough for swimming all-year round. During summer months the temperatures can be quite extreme. So it's a bit better idea to go there during off-season.
Disclosure: Sponsored by Okinawa Prefecture.
---
more in Travel
Ryanair - how can they fly with their prices?
Ever wondered how Ryanair can fly with such low prices? And how does Ryanair make money? Does Ryanair make money at all? And how much does a Boing 737-800 flight hour cost anyhow?
What are the cheapest places to live in the world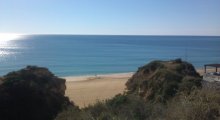 If you live a lifestyle where you can travel and work at the same time, but your work is not the highest paying one in the world, you might want to know what the cheapest places to live in the world are.
The most expensive countries to rent an apartment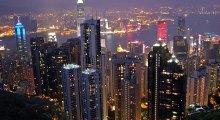 As a digital nomad who can work anywhere, who just needs a laptop and access to internet, you are probably always on the lookout for new countries to consider going to, or make sure you would pass some others. This is the second list, the list of most expensive countries to live in.
Travel safe and smart: Be prepared for anything during your trips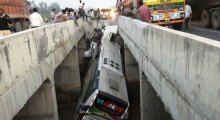 Traveling is fun, and mostly it's all fun and games, and nothing to worry about. But problems can always arise from the most unexpected things. Because of that, whenever you go traveling, make sure you have the basics covered, just in case.
Travel Tips for Dog Owners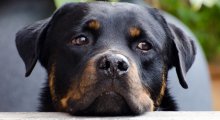 When you are going on a road trip, you might want to take your beloved dog with you. This is totally understandable but if you want to do this it is important that you understand the guidelines.