Sydney Holidays: Add a Punch with Campervans

Travelling does develop our brains, and none of us will agree we don't have one. And if there is self-driven holiday written in your tour package, consider it an icing on the cake. Sitting behind the wheels of your self-driven campervan, with your family besides you, is a great way to explore the picturesque suburbs of Sydney and have a fantastic timeout.
Knowing the Ropes
From online help you can browse thorough campervan rental sites and book one for yourself. You can get all the information and get impeccable customer service from numerous sites. You can hire a campervan in Sydney from My Drive Holiday among others.
Before you hop behind the wheels, make few checks. Always have your driver's license with you.  Always fasten your seat-belts while driving and don't drive at all if you are drunk. And you should not accelerate more than 50 K/hour speed in urban areas and between10 to 40 K/hour in rural areas. For toll roads get an electronic pass; it is convenient for the tourists as very few except cash. You can get an electronic pass or E-Tag online.
Big4 Sydney Lakeside Holiday Park
With everything in order, you can begin by visiting this fantastic park, which is ideal for campervans and a great place to chill out. With a 4.5 star accommodation ratings, this 13 hectares of scenic landscape is ideal getaway. At 17 kilometers drive from Sydney it has an array of activities for your fun and the stunning beauty of the beaches. You can go for kayaking on Narrabeen Lake at the Sydney's northern beaches. There are experts for guidance if you are new to it. You can go for sea surfing as well, among other activities.
Roar and Snore
Have the unique experience of sleeping with the wild beasts around you in an elaborately designed safari tent at Taronga Zoo. It has picturesque surroundings with an amazing view of the Sydney Harbor. The tents have single and double beds and you wake up in the morning with animal sounds around you. It will be an unusual morning for you. You can have a shower in the bliss of nature and explore the zoo, saying hello to the lions, snow leopard, elephants, giraffes, meerkats, to name some.
Lane Cove River Tourist Park
You can have some peaceful moments with yourself at this scenic place with eco-friendly campgrounds. It is a great way to experience the tranquility and beauty of nature. For your camping you have options to choose from concrete to grassy campsite, or from powered to non-powered ones. The park is adorned by a swimming pool and paddling pool. You have electric barbecues and campground kitchens for trying out your culinary skills. It is a great place for a family's day out.
Grand Pine Tourist Park
About 10 odd miles from Sydney, this is another of the parks visited by tourists. Located in the suburbs of Sydney near Ramsgate Beach, it hosts facilities including cabins, toilets, shower, laundry, camp kitchen, internet, water supply etc.
Yep, it is great fun moving around in your self-driven campervan. With festivity hung in the air, it would not be a bad idea heading for the wonderful city of Sydney and have a great family bonding time in your privacy.
---
more in Travel
Ryanair - how can they fly with their prices?
Ever wondered how Ryanair can fly with such low prices? And how does Ryanair make money? Does Ryanair make money at all? And how much does a Boing 737-800 flight hour cost anyhow?
What are the cheapest places to live in the world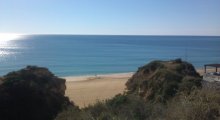 If you live a lifestyle where you can travel and work at the same time, but your work is not the highest paying one in the world, you might want to know what the cheapest places to live in the world are.
The most expensive countries to rent an apartment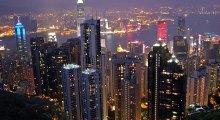 As a digital nomad who can work anywhere, who just needs a laptop and access to internet, you are probably always on the lookout for new countries to consider going to, or make sure you would pass some others. This is the second list, the list of most expensive countries to live in.
Travel safe and smart: Be prepared for anything during your trips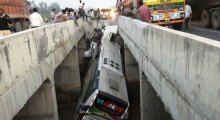 Traveling is fun, and mostly it's all fun and games, and nothing to worry about. But problems can always arise from the most unexpected things. Because of that, whenever you go traveling, make sure you have the basics covered, just in case.
Travel Tips for Dog Owners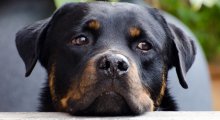 When you are going on a road trip, you might want to take your beloved dog with you. This is totally understandable but if you want to do this it is important that you understand the guidelines.