Turkey: itís never too soon to start exploring

Turkey really is a one of kind holiday destination. This is a country that straddles not just two continents but two ways of life. It forms the geographical and natural border between the ancient and the modern, the European and the Asian, and the Christian and Islamic worlds.
It is a truly fascinating country and one that really teems with energy and life.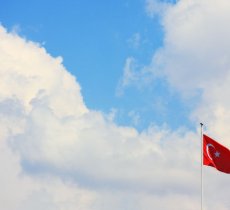 However, there is another side to Turkey than the buzzing bazaars and markets of the cities. Along the country's vast coastline there are countless stunning holiday resorts and hotels that boast incredible beaches, pumping nightlife and relaxing spa facilities.
Down the country's Mediterranean coast is the Bodrum peninsula, home to a large portion of Turkey's resorts. With miles of golden sandy beaches to enjoy in every direction and warm waters in which to frolic, there will be plenty to keep you entertained. Add to that a chance to try out some water and wind sports, great facilities for kids, couples and families and Turkey starts to look an even better holiday prospect.
Of course, even in a modern resort, history is never far away. Turkey has often been at the crossroads of history, with Roman, Greek and Ottoman architecture fighting for space. The ancient city of Ephesus is well worth a visit if you're in the Izmir area.
Dalaman is another popular area and home to resorts like Fethiye and Icmeler. There is always plenty to do here, with beautiful beaches and lively nightlife. At the resort of Olu Deniz you can even encounter the Blue Lagoon.

Of course, no summary of Turkey is complete without mentioning the incredible city of Istanbul. It may not be the capital, that honour is taken by Ankara, but it is certainly one of the world's great cities. Sitting by the water, you can stroll through vast bazaars, stumble across ancient towers and mosques and sample fish pulled straight from the water on to the grill.
Thanks to cheap holidays to Turkey with Thomas Cook all this and more is well within your reach. Why not check out their range of Turkey holidays and you could be enjoying the charm and excitement of Turkey before you know it?
There are few countries in the world as special as Turkey, and with a range of destinations to explore, it is never too soon to start.
---
more in Travel
Ryanair - how can they fly with their prices?
Ever wondered how Ryanair can fly with such low prices? And how does Ryanair make money? Does Ryanair make money at all? And how much does a Boing 737-800 flight hour cost anyhow?
What are the cheapest places to live in the world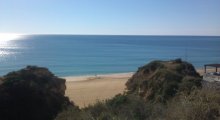 If you live a lifestyle where you can travel and work at the same time, but your work is not the highest paying one in the world, you might want to know what the cheapest places to live in the world are.
The most expensive countries to rent an apartment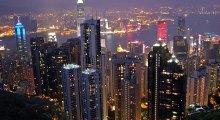 As a digital nomad who can work anywhere, who just needs a laptop and access to internet, you are probably always on the lookout for new countries to consider going to, or make sure you would pass some others. This is the second list, the list of most expensive countries to live in.
Travel safe and smart: Be prepared for anything during your trips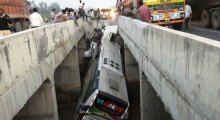 Traveling is fun, and mostly it's all fun and games, and nothing to worry about. But problems can always arise from the most unexpected things. Because of that, whenever you go traveling, make sure you have the basics covered, just in case.
Travel Tips for Dog Owners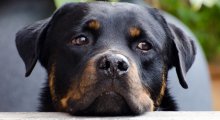 When you are going on a road trip, you might want to take your beloved dog with you. This is totally understandable but if you want to do this it is important that you understand the guidelines.