Why you should take walking holidays in the UK

Walking holidays: the perfect way to get out and appreciate the great outdoors in different parts of the world. Every destination has something unique to offer, but the UK stays firmly at the top of my list. Here, I explain why...
Breathtaking countryside
You could travel past Sicilian volcanoes in Italy or trek through tropical forests in Costa Rica, but I think nature lovers would be hard-pressed to find better views than those of the British countryside, renowned across the globe for its beauty.
There are the rolling hills of England and the stunning lochs of Scotland, the picturesque valleys of Wales and the patchwork fields of Ireland. Stunningly peaceful and tranquil, these environments are the ideal place to relax and unwind.
British and Irish countryside is also home to plenty of wildlife, with the likes of squirrels, blackbirds, rabbits, sparrows and hedgehogs relatively common sights. I'd recommend purchasing a wildlife guide for your walk, such as the Collins Complete Guide to British Wildlife.
The climate
The UK has a mild climate that is fantastic for walkers, with little chance of extreme conditions and relatively long hours of sunlight. If you want to find out about the climate in a specific region, use this Met Office tool to see data regarding average temperatures, rainfall, sunshine and more.
During the spring, you are likely to encounter temperatures just under 10 degrees C, with light showers relatively common. If you are travelling at this time of year, go to a specialist retailer like Cotswold Outdoor, which offers international shipping, for a light waterproof jacket.
The summer brings bright days with temperatures ranging around the 15 degrees C mark, while the mercury drops back down to sub 10 degrees C in the autumn. This is a fantastic time of year to visit, as you will see leaves in beautiful spectrum of oranges and reds.
Winter temperatures usually dip below 5 degrees C, with a cold, crisp air and frost-bitten landscapes creating a breathtaking setting. Make sure you have walking boots underfoot so you can negotiate light snowfall and ice on your route with ease.
Walking routes
Many Brits appreciate that they have fantastic walking environments, which is why there are so many great routes and resources for outdoors enthusiasts. The AA has a helpful resource that allows you to search for walking routes in Britain, and the National Trust has useful information.
Tourist Information centres will also help you pick the perfect routes, so it doesn't matter if you turn up and don't have a specific trail earmarked. Another great thing about these routes is that they often lead you to a traditional inn at the end, so you can toast your accomplishment and enjoy some hearty pub grub.
Top destinations for walkers include Scotland's Ben Nevis, the highest mountain in the UK; Wales's Snowdonia region, which boasts the 3,560ft Mount Snowdon as well as a spectacular coastline; England's Lake District, famous for unspoilt landscapes; and Ireland's Ulster Way, one of the longest routes in the UK.
---
more in Travel
Ryanair - how can they fly with their prices?
Ever wondered how Ryanair can fly with such low prices? And how does Ryanair make money? Does Ryanair make money at all? And how much does a Boing 737-800 flight hour cost anyhow?
What are the cheapest places to live in the world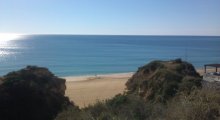 If you live a lifestyle where you can travel and work at the same time, but your work is not the highest paying one in the world, you might want to know what the cheapest places to live in the world are.
The most expensive countries to rent an apartment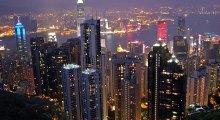 As a digital nomad who can work anywhere, who just needs a laptop and access to internet, you are probably always on the lookout for new countries to consider going to, or make sure you would pass some others. This is the second list, the list of most expensive countries to live in.
Travel safe and smart: Be prepared for anything during your trips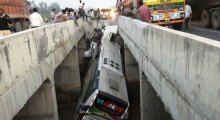 Traveling is fun, and mostly it's all fun and games, and nothing to worry about. But problems can always arise from the most unexpected things. Because of that, whenever you go traveling, make sure you have the basics covered, just in case.
Travel Tips for Dog Owners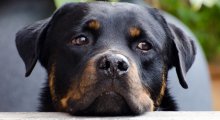 When you are going on a road trip, you might want to take your beloved dog with you. This is totally understandable but if you want to do this it is important that you understand the guidelines.