Rendezvous with London

Do you feel the urge to break away from the monotony of daily life? If so, then vacation is the best option to break up this jinx. And what better than travelling during Christmas when there is festive mood all around you. While there are many places around the world worth travelling, London is definitely one of the places worth visiting, more so during Christmas time.
Christmas in London:
Since Christmas is around the corner you can start looking for the good times you can have once in London. Such as:


The carol services by Candlelight at Royal Albert Hall, where the awesome classics from Rutter's, performed by Mozart Festival Orchestra will leave you gaping in admiration.

The Royal Ballet – The Nutcracker: The graceful movements and beautiful costumes of the dancers will grip you in a trance and you will forget to bat your eyelids.

British Library where Charles Dickens' well known ghost stories will be played out with visual effects that will create optical illusions in your mind, and take you away from reality.

Then there are the thrills awaiting you at Somerset House, where you can put on your skates and whirl around the iconic 40-foot Christmas tree.

An experience in the Reindeer Lodge at London Zoo is another attraction which will leave an impression on your mind as well as on the tiny tots' accompanying you as they get gifts, and get photographed by an elf.

And not to forget the Santa Run, where you register yourself, get your Santa outfit and join the other Santas in this joyful run. You will be doing humanity a favor as its proceedings go to charity and can also check out how well your cogs are oiled.

Regents Park: An Ideal place
Now, does the idea of touring London seem irresistible to you? But still anxious as to where to accommodate yourself once there? Well, no sweats, you have many hotels over there to take your pick from. Holiday Inn, Regents Park can ideally be your preferred choice, reason being that it is close to the airport and in the center of a many hot spots of tourist attraction, such as:


Madame Tussauds

London Zoo

Lord's Cricket Ground

The scenic lush green landscape of the Regents Park

The Regents Park also boasts of:

The only professional outdoor theatre in Britain.

The wildlife friendly community garden.

The Queen Mary's Garden which is world famous and has about 12,000 roses sprouting from its grounds.

There is a sports arena in Regents Park as well where activities like exercise classes, football, rugby, softball, jogging and other informal sports are played.

Then there is Regents Park Allotment Garden, where special activities, competitions, and games are played from Monday – Friday. You can also quench your inquisitive mind's thirst by asking questions about food-growing and Capital Growth.

Bird walk in the Regents Park is another attraction which gives you a close glimpse of the different types of birds as you walk through.

Getting all these attractive places to visit in one trip! Does it sound too aggravated to you? Well, you have to get your vacation booked today and bring yourself to London to believe it.
---
more in Travel
Ryanair - how can they fly with their prices?
Ever wondered how Ryanair can fly with such low prices? And how does Ryanair make money? Does Ryanair make money at all? And how much does a Boing 737-800 flight hour cost anyhow?
What are the cheapest places to live in the world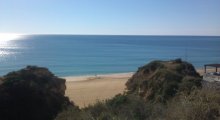 If you live a lifestyle where you can travel and work at the same time, but your work is not the highest paying one in the world, you might want to know what the cheapest places to live in the world are.
The most expensive countries to rent an apartment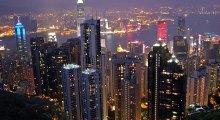 As a digital nomad who can work anywhere, who just needs a laptop and access to internet, you are probably always on the lookout for new countries to consider going to, or make sure you would pass some others. This is the second list, the list of most expensive countries to live in.
Travel safe and smart: Be prepared for anything during your trips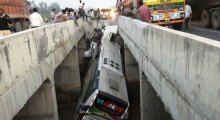 Traveling is fun, and mostly it's all fun and games, and nothing to worry about. But problems can always arise from the most unexpected things. Because of that, whenever you go traveling, make sure you have the basics covered, just in case.
Travel Tips for Dog Owners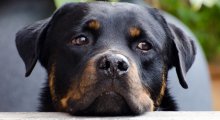 When you are going on a road trip, you might want to take your beloved dog with you. This is totally understandable but if you want to do this it is important that you understand the guidelines.