Best beaches to visit in the Philippines

Planning for a vacation but can't decide where to go? Why not choose Philippines!
Here are some beaches in the Philippines where you can spend your vacation.
If you are into scuba diving, this is a perfect place to visit.
Forbes Traveler Magazine once listed this beautiful island located in the Northern Palawan as one of the top 10 best scuba sites in the world. Numerous Japanese warships that sank during the World War II made scuba diving more inviting and exciting among foreigners as well as locals.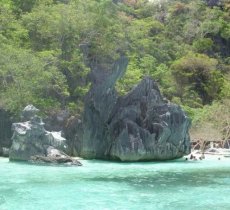 There are also diving sites such as Barracuda Lake and Cathedral Lake that offer exciting diving experience - perfect for divers who are up for the thrills. But for those who only want to relax and enjoy the scenery, the island is also famous for its white fine sand beaches and warm crystal blue waters that are perfect for a whole day outdoor activities such as diving and snorkeling. There are volcanic lakes and hot springs that are also worth trying.
It does not only offer a perfect venue for relaxation and adventure, it also offers interesting historical information on how this beautiful island was once feared to visit for many years due to leprosy. Today, the old laboratories, other facilities and equipments are properly preserved in museums. Old structures of churches and watch towers built during the Spanish Colonial period were popular sites to visit among the tourist. Nothing beats the beautiful and breathtaking overlooking views in the countryside, the serenity that people will experience while watching the sun setting is something to behold. Among the activities to do while in the island are snorkeling, trekking and scuba diving.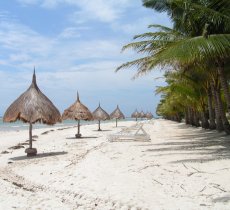 Panglao island is famous for its beautiful white sandy beaches. The impressive coral reefs are not too deep, just perfect for diving and snorkeling. It is close to the world famous sites such as Chocolate hills and the sanctuary of the Tarsier known as the "World's smallest primate." Tourist can also enjoy sight-seeing and the scrumptious meals prepared in the floating restaurant while cruising the famous Loboc River.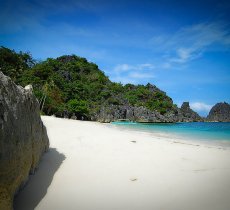 Photo from lexdesign.net
Caramoan has maintained its simplicity and managed to keep its existence from tourists for a long time, until the reality show series "Survivor" used the island as a shooting location. Today, Caramoan is known as a perfect venue for any exciting outdoors activities that anyone can think of. The islands are perfect sites for island hopping, snorkeling, kayaking and diving. The limestone cliffs and caves are also great sites to explore as it promises thrilling experiences.
Also a perfect diving site because of its beautiful white sand beach, pristine waters and beautiful coral gardens.
The island offers a more relaxing vacation since it is not yet too crowded as there are only few infrastructures built within the area and it's not yet popular among foreign visitors. Snorkeling, swimming, island hopping are among the activities you one can enjoy while vacationing. A visitor can also arrange for a diving activity on the Monad Shoal where thresher sharks and sting rays can be sited on a regular basis. Sounds interesting right?
This place is recommendable for people who enjoy long road trips, history enthusiasts and people who are up for great adventures. Aside from its beautiful white sand beaches, streams and luscious hills and mountains, the place is also rich in culture and history. As of this moment, old structures such as churches and lighthouses built during the Spanish colonization are properly preserved and have become famous tourist attractions. Tourist will also be mesmerized to see the giant Bangui windmills, truly a great attraction not only to foreign visitors but as well as the locals.
The island houses many beach resorts that offer different exciting activities such as island hopping, scuba diving, snorkeling, trekking and skiing.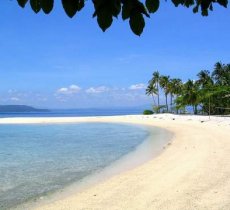 Tourists must consider island-hopping to be able to see the whole beauty of the island. Another must see site is the 1,000 foot-long Monfort bat cave, which houses 2.4 million fruit bats. Aside from the beautiful view of the island, visitors will also enjoy the fresh sea foods and affordable fruits that are normally expensive in other parts of the country.
There's a long list of beautiful places to visit in the Philippines. With careful planning and with the help of reliable and friendly people, you will surely get what you deserve out of the money and time that you spent. As the slogan of the tourism department of the government says, "It's more fun in the Philippines." It is surely is.
---
more in Travel
Ryanair - how can they fly with their prices?
Ever wondered how Ryanair can fly with such low prices? And how does Ryanair make money? Does Ryanair make money at all? And how much does a Boing 737-800 flight hour cost anyhow?
What are the cheapest places to live in the world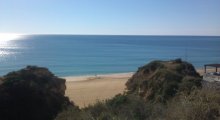 If you live a lifestyle where you can travel and work at the same time, but your work is not the highest paying one in the world, you might want to know what the cheapest places to live in the world are.
The most expensive countries to rent an apartment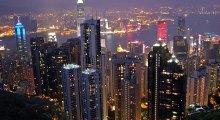 As a digital nomad who can work anywhere, who just needs a laptop and access to internet, you are probably always on the lookout for new countries to consider going to, or make sure you would pass some others. This is the second list, the list of most expensive countries to live in.
Travel safe and smart: Be prepared for anything during your trips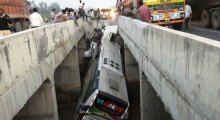 Traveling is fun, and mostly it's all fun and games, and nothing to worry about. But problems can always arise from the most unexpected things. Because of that, whenever you go traveling, make sure you have the basics covered, just in case.
Travel Tips for Dog Owners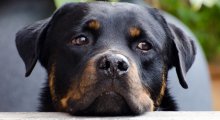 When you are going on a road trip, you might want to take your beloved dog with you. This is totally understandable but if you want to do this it is important that you understand the guidelines.