The Great Outdoors

Sometimes all you need is a break from the city and a chance to lose yourself in the natural world. Here are a few ideas for holidays amidst the great outdoors.
Australian Safari
Australia isn't always the first place you'd think of visiting to Safari, but let me convince you. The achingly dramatic landscape of UNESCO World Heritage listed Kakadu National Park is the size of Slovenia, over 7,500 square miles, and contains four major river systems and six major landforms - estuaries, floodplains, lowlands, stone country, outliers and the southern hills and basins. There are over 280 species of bird, 60 species of mammal, 1,600 plant species and over 10,000 kinds of insect living with the park, not to mention ancient indigenous rock art. Or, how about Litchfield National Park? Home to pockets of monsoon rainforest, beautiful gorges, aboriginal tribes, and a series of beautiful waterfalls, some of which are open to swimmers. The park also has a series of walks, some of which last two days, enabling you to truly take in the sights. Find out more about Safaris in Australia at http://www.adventuretours.com.au/category/tours/styles/safari
French National Parks
France's South Coast is blessed with an abundance of Regional and National Parks within striking distance of the shore. Écrins rises up over 4,000 meters, covering 350 square miles of stunning high-mountian areas, with peaks, alpine pastures, glacier valleys and sub-alpine lakes and woodland. Cévennes, with the dramatic Aven Armand cave and its famous limestone stalagmites, is a must see. Or stop at the Vercors Regional Natural Park, whose caves served as a safe and defensible position for the French Resistance in World War two. The area is covered with monuments to their efforts, including a preserved destroyed village and a memorial center. Then of course there are the stunning hiking trails that run throughout the Park. For those with family or looking to camp, Thompson Al-Fresco has 8 parks in the region that are well worth a look. http://www.thomsonalfresco.co.uk/languedoc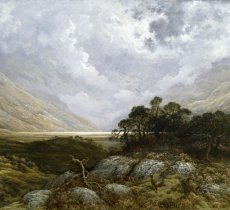 Scotland
For those determined to walk and keen to get away from other people Orkney, a collection of 70 islands off the North Coast of Scotland, is ideal. The largest island, Mainland, has an area of over 200 miles, making it explorable without ever seeming crowded. You can hop between the islands by boat and enjoy some of the most spectacular coastal views to be found in the British Isles. Take in the village of Skara Brae, Europe's best preserved Neolithic settlement which dates back 5,000 years to 3,100BC. Visit the famous Ring of Brodgar, the Standing Stones of Stenness or the Maeshowe passage grave, or explore the numerous other ruins that peeper the islands from the Iron Age to more recent times. Marine animals and seabirds are abundant, making Orkney a great place to visit if you are interested in wildlife. Highlights include Seals, Puffins, Kittiwakes and a local species of Vole absent from mainland Britain. Whales are sometimes visible from Orkney too, and make quite an accompaniment to your walk! This is the kind of holiday that is best served by simply going where your fancy takes you, but for those seeking more structure try http://www.wildernessscotland.com/adventures_itinerary.php?tripID=94
---
more in Travel
Ryanair - how can they fly with their prices?
Ever wondered how Ryanair can fly with such low prices? And how does Ryanair make money? Does Ryanair make money at all? And how much does a Boing 737-800 flight hour cost anyhow?
What are the cheapest places to live in the world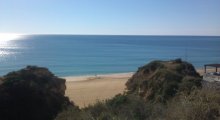 If you live a lifestyle where you can travel and work at the same time, but your work is not the highest paying one in the world, you might want to know what the cheapest places to live in the world are.
The most expensive countries to rent an apartment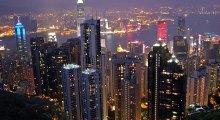 As a digital nomad who can work anywhere, who just needs a laptop and access to internet, you are probably always on the lookout for new countries to consider going to, or make sure you would pass some others. This is the second list, the list of most expensive countries to live in.
Travel safe and smart: Be prepared for anything during your trips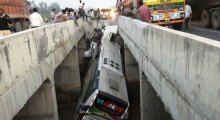 Traveling is fun, and mostly it's all fun and games, and nothing to worry about. But problems can always arise from the most unexpected things. Because of that, whenever you go traveling, make sure you have the basics covered, just in case.
Travel Tips for Dog Owners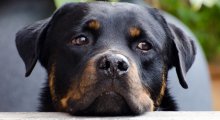 When you are going on a road trip, you might want to take your beloved dog with you. This is totally understandable but if you want to do this it is important that you understand the guidelines.