Top 5 Reasons to Visit Oahu, Hawaii

Oahu, Hawaii is a beautiful vacation destination to experience if you have a great passion for magnificent volcano views, a tropical climate and breathtaking landscapes. With an abundance of activities, landmarks, museums, famous beaches and historic sites to see, Oahu is one of the most popular tourist destinations throughout the Hawaiian islands. If you are thinking about visiting Oahu, Hawaii this year but are not sure if it is the right destination for you, make sure you check out these top Oahu 'must-see' hot-spots also known as the top 5 reasons to visit the island.
#1: The Dole Pineapple Plantation
This plantation is a must-see when in Oahu, Hawaii. Learn about how the Dole pineapples are planted, grown and harvested, take a tour of the magnificent Dole gardens or take a ride on the Pineapple Express for a small fee. Visitors to this attraction can also try to make their way through and conquer the world's largest maze called the Dole Plantation's Pineapple Garden Maze. If visitors are feeling a little hungry or thirsty there is an on-site cafe and gift shop which offers a wide selection of ice creams, shakes, pineapple pastries and sorbets.
#2: Sunset Beach Park
If you are looking for a little romance, make sure you visit Oahu's famous Sunset Beach Park where you can enjoy some beach time together, watch a glorious Hawaiian sunset and wade in the warm waters of the Pacific Ocean. Many people visit Sunset Beach Park because it is home to many annual surfing competitions and some of the best snorkeling and colorful fish in all of Hawaii. Visitors can see sea turtles, tropical fish and numerous species of marine life when snorkeling off of this beach and if they are in need of some refreshment, there are usually fresh fruit stands selling a variety of thirst-quenching snacks and beverages.
#3: Hawaiian Waters Adventure Park
When visiting Oahu, Hawaii, a stop by the Hawaiian Waters Adventure Park is a must-do! Now this is definitely one for the whole family to enjoy while staying on the island of Oahu, Hawaii. It is Hawaii's newest adventure water park and they up date it with new rides every year. There are lifeguards everywhere and it is clean and safe so you don't have to worry too much about your little ones. There is free parking, lockers to use for personal use and smaller rides for kids, as well as challenging thrill rides for older teenagers and adults. There is something for everybody when visiting this family-friendly water park.
#4: The Bishop Museum
This 'rich-in-history' museum should not be missed when in Oahu, Hawaii. It is the largest museum throughout the entire state of Hawaii and there is no entrance fee. This famous museum is known around the world for its extensive library, archives, collections and scientific research. The museum was built as a memorial to Charles Reed Bishop's wife back in 1889 and all of the original collections were based on royalty and ancient family artifacts. There are fabulous exhibitions from across the world in this museum, including 18th and 19th century art.
#5: The Lolani Palace
A visit to Oahu is not complete without a stop by the United States only royal palace, Lolani Palace. The last residents of this famous palace were King Kalakaua and Queen Liliuokalani, the last royal couple to rule over Hawaii. Visitors pay a fee to enter the palace and pay an extra fee if they want a guided tour, but it is completely worth it while on the island of Oahu, Hawaii.
Natasha Jervis is a dedicated and professional travel copywriter with over 14 years of experience in the travel and tourism industry. Some of her past and current travel copywriting roles include the New York Times travel channel on About.com, Sunwing Vacations, CanadaTravels.com, Escapes.ca and a variety of other worldwide travel media resources. You can find some of her recent travel and gaming work here.
---
more in Travel
Ryanair - how can they fly with their prices?
Ever wondered how Ryanair can fly with such low prices? And how does Ryanair make money? Does Ryanair make money at all? And how much does a Boing 737-800 flight hour cost anyhow?
What are the cheapest places to live in the world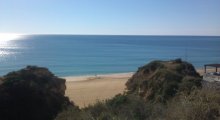 If you live a lifestyle where you can travel and work at the same time, but your work is not the highest paying one in the world, you might want to know what the cheapest places to live in the world are.
The most expensive countries to rent an apartment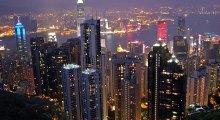 As a digital nomad who can work anywhere, who just needs a laptop and access to internet, you are probably always on the lookout for new countries to consider going to, or make sure you would pass some others. This is the second list, the list of most expensive countries to live in.
Travel safe and smart: Be prepared for anything during your trips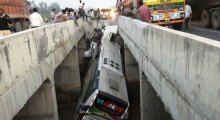 Traveling is fun, and mostly it's all fun and games, and nothing to worry about. But problems can always arise from the most unexpected things. Because of that, whenever you go traveling, make sure you have the basics covered, just in case.
Travel Tips for Dog Owners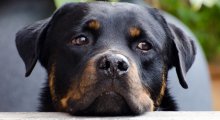 When you are going on a road trip, you might want to take your beloved dog with you. This is totally understandable but if you want to do this it is important that you understand the guidelines.