Visit the Best Vineyards in Europe

This article is brought to you by Direct Travel European Insurance.
It is common knowledge that Europe is home to some of the best wine producing vineyards in the world. It is an extraordinarily satisfying experience to actually visit a vineyard, see how wine is produced and taste the best they have to offer. Wines from many European countries are widely popular all over the world, which is a testament to the quality of the vineyards that produce these wines. Some of the best vineyards are:
Miguel Torres, Spain
Torres is one of the most recognised names in Spanish wine, and is UK's leading wine brand. Since the 17th century, Torres family has been dedicated to wine growing business in the native land of Penedes. The traditional secret of the wine production has been passed down from father to son.
Torres vineyard was named "Vineyard of the Year" in 2006 by Wine Enthusiast and Miguel Torres was voted "Man of the Year" in 2002 by Decanter. In 1993, Torres expanded the business to California where a vineyard of 25-hectare area was acquired.
Ca'Marcanda, Italy
Angelo Gaja is an outstanding Italian winegrowing name, which is equally recognisable in international market as well.
Angelo Gaja is not just a winemaker, rather is salesman himself and one of the biggest wine merchants in Europe. His newest acquisition in the Tuscan Maremma is the Ca'Marcanda vineyard, which is one of the most interesting wine projects of this year.
Gaja's goal is to not just plant grapes from all over the world, but also to produce a remarkable local wine that is the product of his local territory.
Knipser, Germany
Knipser's name first appeared on the menu in Germany in 1987, and since then, has spread all over the Europe. Werner Knipser, along with his brother Volker, is the biggest German red wine producer today.
Because of the vineyard's success story of red wine, it is often forgotten that it also produces good quality white wine. Knipser uses his knowledge and passion for experimenting to come up with different varieties. When French white wine became illegal in Germany, Knipser replaced the French Chardonnay by planting 2700 stabs of Cabernet Sauvignon, ahead of time. This clever move was heralded as a milestone in the wine history of Germany.
Tibor Gál, Hungary
Tabor Gal was one of the most celebrated winemakers of Europe who died in a car accident in 2005. After years of successful winemaking in Tuscany, he returned to Hungary in early nineties to bring back the Hungarian winemaking tradition. He built his own vineyard in Eger, located in the northeast of the country. He tirelessly created a ruby red wine after years of experimentation, and named it after a fellow Hungarian composer, Bartok.
---
more in Travel
Ryanair - how can they fly with their prices?
Ever wondered how Ryanair can fly with such low prices? And how does Ryanair make money? Does Ryanair make money at all? And how much does a Boing 737-800 flight hour cost anyhow?
What are the cheapest places to live in the world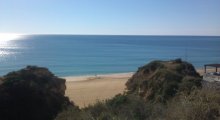 If you live a lifestyle where you can travel and work at the same time, but your work is not the highest paying one in the world, you might want to know what the cheapest places to live in the world are.
The most expensive countries to rent an apartment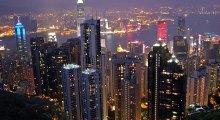 As a digital nomad who can work anywhere, who just needs a laptop and access to internet, you are probably always on the lookout for new countries to consider going to, or make sure you would pass some others. This is the second list, the list of most expensive countries to live in.
Travel safe and smart: Be prepared for anything during your trips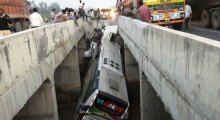 Traveling is fun, and mostly it's all fun and games, and nothing to worry about. But problems can always arise from the most unexpected things. Because of that, whenever you go traveling, make sure you have the basics covered, just in case.
Travel Tips for Dog Owners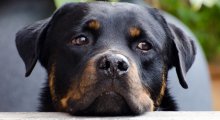 When you are going on a road trip, you might want to take your beloved dog with you. This is totally understandable but if you want to do this it is important that you understand the guidelines.