Teens think life's a box of chocolate, Birdgestone begs to differ
Well, not exactly, but Bridgestone has brought some additional attention to a topic that's not so chocolaty - teens and driving safety.
Bridgestone recently launched a
Teens Drive Smart Video Contest
during which they are waiting for 25 or 55 second videos about any driving safety issue. They expect the videos from teens and young adults in ages 16-21 from all around the U.S.
Reason for the contest?
Bridgestone conducted a nationwide poll to understand what young people are doing behind the wheel. It turned out that in some parts, teens understanding of safe driving is somewhat awkward. They think that if they haven't been pulled over or haven't wrecked a car yet, they are safe drivers. While in many cases it can be true, the fact remains that car crashes is the main cause of teen death in the States.
Here are just some other statistics for you.


In 2009, 3214 teens in ages 15 to 19 were killed in car accidents.

Same year, around 350 000 were injured.

Drivers under the age of 20 have a crash rate of around 3.5 times higher than mature drivers.

The drivers who are 16 years old have higher crash rates than ANY other age.

In every 3 teen deaths due to car accident, 2 were males.

People in ages 15 to 24 represent about 14% of U.S population. However, they account for around 30% of the total costs of motor vehicle injuries.

Statistics show that in case of drivers in ages 16 or 17, the risk of the risk of deadly crash increases with each additional passenger.

55% of the accidents happened during the weekend.

Over 90% of teens admit to doing multiple tasks while driving, and 53% of them don't believe they get too distracted.

Bridgestone seems to want to do something about it, as it's an issue that influences the entire nation. This video contest about driving safety issue is definitely a step forward. And they are offering a value-added bonus, obviously. The winner of the video contest will receive a college scholarship worth $25 000, second place gets $15 000 and third $10 000. The winner's video will also be played on the MTV Jumbotron in Times Square for a month.
Learn more about it all below or check out www.teensdrivesmart.com where you can also see the last year's winners as well as upload your own video.
---
more in Travel
Ryanair - how can they fly with their prices?
Ever wondered how Ryanair can fly with such low prices? And how does Ryanair make money? Does Ryanair make money at all? And how much does a Boing 737-800 flight hour cost anyhow?
What are the cheapest places to live in the world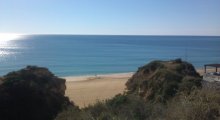 If you live a lifestyle where you can travel and work at the same time, but your work is not the highest paying one in the world, you might want to know what the cheapest places to live in the world are.
The most expensive countries to rent an apartment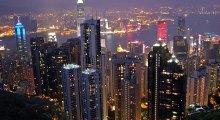 As a digital nomad who can work anywhere, who just needs a laptop and access to internet, you are probably always on the lookout for new countries to consider going to, or make sure you would pass some others. This is the second list, the list of most expensive countries to live in.
Travel safe and smart: Be prepared for anything during your trips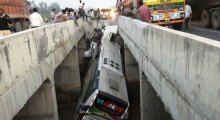 Traveling is fun, and mostly it's all fun and games, and nothing to worry about. But problems can always arise from the most unexpected things. Because of that, whenever you go traveling, make sure you have the basics covered, just in case.
Travel Tips for Dog Owners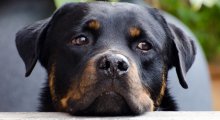 When you are going on a road trip, you might want to take your beloved dog with you. This is totally understandable but if you want to do this it is important that you understand the guidelines.