FIJI. 07 August 2009
This article belongs to Travelwise column.
Fiji is a Pacific Ocean island nation located half-way between eastern
Australia
and Hawaii. The population largely consists of people of Indian descent as well as the local Fijian population.
Fiji's main sources of income are the tourism industry as well as sugar production. Fiji's tourism industry is a well-developed and viable one with a number of island and other resorts offering what such resorts normally offer. The main tourism flow comes from
Australia
and New Zealand although tourism from other places, including the EU, has also been viable.
While, in the past, Fiji has had military coups, the country has always eventually returned to democratic rule and, in the past, there has never been a threat to the personal safety of visitors.
The latest military coup was conducted by a rather insignificant Fiji Navy man, a Frank Bainimarama, who imposed military rule in the country as well as abolishing parliament and sacking Ministers. He has thrown journalists out of the country, interfered with religious processes and just recently, appointed a new President, another former military man.
The Fiji military regime, assisted by sanctions imposed by a number of countries including Australia, New Zealand and EU as well the world economic recession, should now be regarded and oppressive, unpredictable and unstable.
"
As much as I dislike doing this, I do not currently recommend
travel
to and within Fiji for business and holiday purposes
While the tourism industry conducts a 'business as usual' range of activities and while visitor safety has not yet become an issue, I recommend that caution should now apply in relation to Fiji as a viable tourism and
travel
destination this in light of the increasing unpredictability of the military regime,
As much as I dislike doing this, I do not currently recommend
travel
to and within Fiji for business and holiday purposes until such time that normal democratic rule returns to Fiji once again.
Alternatives:
Viable alternative business tourism and leisure tourism destinations within the region are Vanuatu and New Caledonia.
Recommendations:
At this point in time I cannot recommend Fiji as a holiday destination and cautions applies if you must
travel
there.
Ratings:
10 out of 100.
Henk Luf.
---
more in Travel
Chidaogre - A unique village of North East India
MEGHALAYA, HOME to three major tribes – Khasi, Jaintia and Garo amidst the minor tribes, is a place for those interested in ethnic and rural tourism. The fun-loving and caring people have all to offer a tourist, who wants to get lost in an altogether different world.
Fear of Flying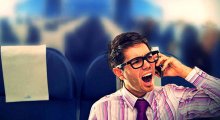 I'm not afraid of flying . . . I hate landing.
Bratislava and Slovakia
In the summer of 2003, I seized the chance of a personalized invite to Bratislava. Upon arriving at the city's train station from Budapest, I was collected by Tómaš, a Slovakian I had met in Vancouver, who was then toiling as a tech wizard for Orange telecom. On this piping hot day, Tómaš and his high-IQ biologist wife Katrina drove us in a smart new Skoda (the famous Czech car) to an ice cold crystal lake on Bratislava's outskirts. Here, amongst the tolerance of naked or non-naked bathers, we could happily cool ourselves off before proceeding to eat a Slovakian staple, apricot jam-filled dumplings, that were prepared by his mother,.
Pumped in Poland
Grey and impoverished, a downtrodden land inhabited by dour cynics. This was my perception of Poland prior to going there.