The Saunas of Amsterdam and Northern Europe

Assume birthday costume. Venture forth, enter sauna, sit tranquil, see thy bodily toxins emerge on the surface of thine mortal coil, from the sauna take thine leave, lay back and gaze into the abyss, and sink thyself into the brief sleep of a guiltless infant. Awaken and repeat procedure.
This is but a condensed version of my sacred ritual, that of adie-hard
sauna
purist, sentient mortal in search of all things inner. Since 1980 have I sought to elevate myself to "sauna master", a crazed, eccentric solitary nude buddha of sorts enclosed in a small wooden box made sweltering by fire and stone. Sounds nuts, but should you slip into such quintessential artistry, and experience what Finns call 'Sampo' (an untranslatable word, in this case, 'blissfully fantastic' will do), you are hooked for life, and as you gradually become a connoisseur, you find yourself foreverafter on a spiritual quest for
the
sublime sauna experience.
On your holy mission, you become painfully aware that only great ingenuity may bring you to your mental sauna shangrilah. Sheer patience, painstaking meticulousness, fine fleeting nuances, the ying and yangs, taoist balance, stamina and endurance, harmony, experience, experimentation, intuition and that
je-ne-sais-quoi
. These are a random and grossly incomplete collection of essential elements that pave your eternal path.
Dutch public sauna facilities can be put into three categories: First, your plain city sauna; it is small yet intimate, and may not necessarily have a swimming pool. Second, saunas in fitness clubs (such as Splash off Leidseplein, Squash City off Haarlemmerstraat or the Garden Gym off Waterlooplein in Amsterdam.) Third, the luxurious thermal spas, usually referred to as "Beauty centers" in the Netherlands, often located in rural areas. Here in the Netherlands (as in most Slavic and Germanic countries), public sauna facilities are usually coed (except in Baltic and Nordic nations) where full nudity is obligatory.
In Amsterdam there are five 'category 1' saunas: Deco Sauna, de Keizer sauna 124, Viking sauna, Da Costa and Sauna Fenomeen.
The five aforementioned all have their unique particularities. Deco, as its name hints, is modeled on the Parisian architecture of that period. It has a confident, monastic sophistication. De Keizer is slightly more earthy, affording a rare and priviledged view of canalside houses' backyard gardens. Viking sauna has a very neighborly feel, with a large, windowed sauna looking onto its pleasant terrace. Da Costa, oddly characterized by the fact that its entrance hall is a public laundry facility, is tiny (sitting in the sauna I had to bend my neck which resulted in a painful week-long kink!) and friendly (a jolly worker gladly recounted anecdotes to me of his great journey to South Africa; in the steam room a famous Dutch actress engaged me in conversation.) Sauna Fenomeen, finally, is of the alternative new age hippie vibe: small, groovy, vividly colorful with the distinction of being non-smoking most days, a rare feat for smoke-saturated Netherlands.
Although there are fine sauna facilities in Amsterdam and the Netherlands in general, none, in my opinion, will ever come close to the heavenly pure saunas in Scandinavia, the
Baltics saunas
and saunas in Russia. On recent trips to Denmark, Finland and Estonia, I marveled at the blissful intensity of their saunas. The first essential ingredient is the majestic nordic geography (maybe it's those stronger magnetic fields); the second is the sauna's sheer spatial physics reflected in the design, fine quality of wood and stones combined with consistent temperature (85 to 105 celsius according to Finns, inventors of the sauna); the third is the naturally aromatic tree branches whipped on the body (along with beer or water occasionally poured over the rocks) inside the sauna. Last but not least, the quintessential Viking-like energy of Europe's far north naturally lends itself to enjoying a memorable sauna. There is something magical about sitting amongst legendary silent, buddha-like Finns (yes, I know Finns had nothing to do with Vikings, but still) and then taking a dip in the lake by the midnight sun. Sorry my dear Dutchies, but you can't win them all.
Deco Sauna, Herengracht 115 (http://www.saunadeco.nl)
de Keizer sauna, Keizersgracht 124
Viking sauna (Indische Buurt district), Halmaheirastraat 28
Da Costa (formerly Warme Waterstraal), Costakade 200 (Oud West district)
Sauna Fenomeen on Eerste Schinkelstraat 14, minutes walk away from Vondelpark's Amstelveenseweg gates (http://www.saunafenomeen.nl)
Saunas in the Netherlands and Flemish Belgium: http://www.saunagids.nl (only in Dutch)
---
more in Travel
Big Mac & Pizza (Episode Four)
Ah, the sweet smell of coffee, that pure white powder refined and produced on a scale beyond reason, oh yes, welcome to the world of the South American drug lords!
The Oz Journals Entry 8 - Winters of Discontent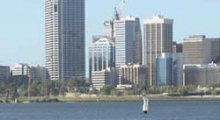 Unlike a great many Canadian folk who have not only accepted the long winters, but actually look forward to them, (for reasons a hibernating homo sapiens like myself cannot begin to understand) the people here in Western Australia view their particular version of winter with a mixture of loathing and contempt.
Oz Journals Entry Number Seven - Bali High
When I was last in an airport my baggage was overweight by maybe half a kilo. I am the type of traveler who rarely packs my bags no earlier than ten minutes before the taxi is due to arrive and whisk me to the airport. On that occasion, they overlooked my extra weight and told me to pack more carefully in future. On one flight I took, I was not so lucky.
The Battle of Marathon
Many scholars agree on the theory that the human race came out of Africa and evolved according to the climate and conditions of the region where they settled. Having fingers, we seem to have been meant to eat fruits and hunt. Indeed tribes were nomad hunters, who later became shepherds.
Wonderful Nairobi - Things For travellers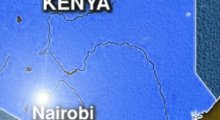 Nairobi is a bustling modern city with almost every convenience you can think of (OK, only "almost"), with a wonderful African ambiance.